Like snowflakes, no two women are the same—and neither are their bodies. Finding a basic white tee that makes you feel like a goddess and can be dressed up or down is pretty magic—there's something about the most basic of fashion iterations that induces (acceptable) hoarding fervor—hand's up who doesn't have an ever-growing pile that feel like wonderful old friends?
Whether you're looking at extra long for pregnancy, shrunken boy-ish cuts, loose and languid to throw over a bikini on the beach, newish crisp ones that aren't embarrassed to be seen with a suit, or washed-a-thousand-times-ones that are perfect as pjs, here's five for every body type that can make each day feel like a fresh start; just like the season we're currently basking in.
If you're pregnant, go for a longer fit.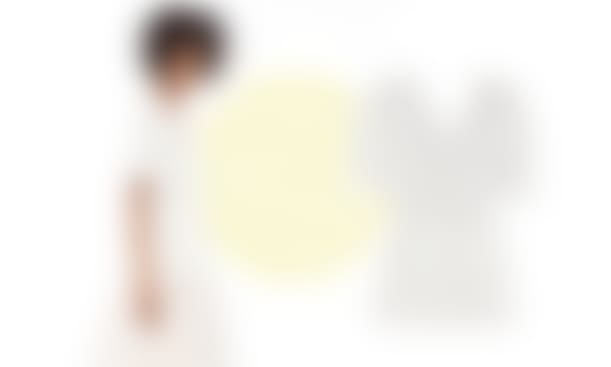 Since this weekend is all about dedicating love to every mama out there, we thought we'd shout out the expectant ladies amping up their style game—even with beautiful growing bellies. The best part about this eco-cotton tee? It actually looks good on every woman, bump or no bump. Zady's also the brand that one of our fave green fashion icons, Emma Watson, wears religiously, and the company admirably tries to combat the industry's growing carbon footprint by working directly with farmers, washers, spinners, knitters, and sewers to ensure fair employment policies and sustainable production methods. Zady White Cotton V-Neck ($36)
If you have a bigger bust, try a v-neck.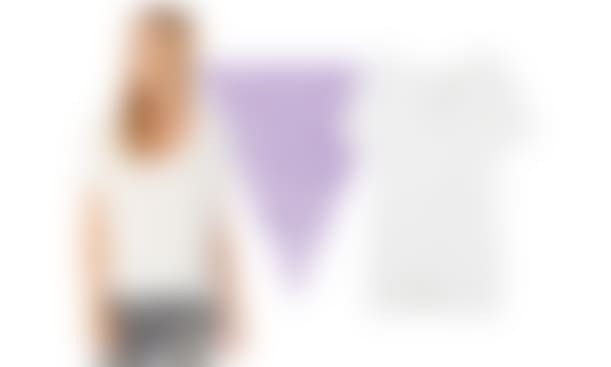 To reward yourself for having a small carbon footprint (or at least a newfound appreciation for organic cotton), invest in Alternative Apparel's v-neck, a masterpiece in tactile sensuality. Plus the brand is one of our go-to labels when it comes to scoring preppy basics and go-with-anything wardrobe staples. While the main draw off AA is its clothes—sustainable, eco-friendly, comfy, and cute—we also love that many of the global factories the brand works with are certified by Worldwide Responsible Accredited Production (WRAP), an independent, nonprofit team of global social compliance experts. This tee is for those who don't want to hide their décolletage; just show it off in all its magnificent glory. Alternative Apparel Boxy Organic Pima Cotton V-Neck T-Shirt ($33)
If you're petite, go for a crop.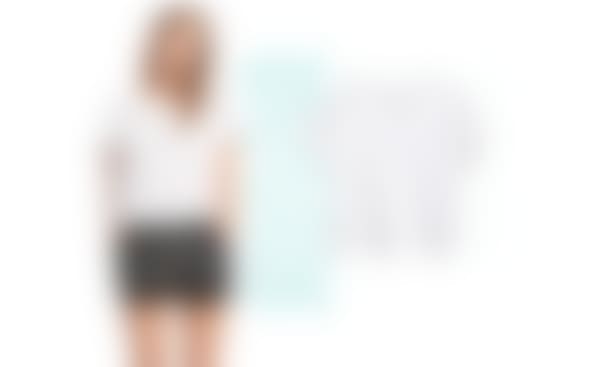 H&M has been on a mission to change the stereotype of green and conscious fashion with its Conscious Exclusive Collection, which offers a selection of higher-end, eco-minded items that aim to bridge the gap between style and sustainability—think materials as diverse as Bionic yarn, a special recycled polyester comprised of recovered, washed-up plastic! The brand's affinity for basics always feels elevated and special, and this cropped beauty is no exception. Plus, defined abs deserve to see the light of day, and smaller ladies know that too much fabric can swallow your frame—pair with high-waisted jeans for a peek-a-boo effect. H&M Short White T-Shirt ($9.99)
If you have a smaller bust, try a pocket detail.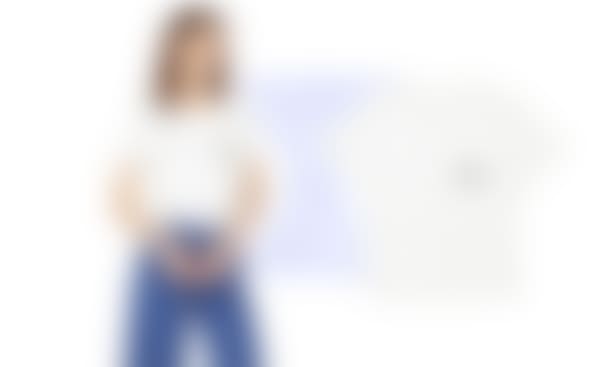 If you have a small bust, your tee can be a canvas to show off intricate embellishments and designs. Everlane's iteration is a poignant take on protecting human rights and helping us remember that we are more the same than we are different—for each 100 percent human product sold, Everlane donate $5 toward the ACLU. The brand's retail practices are revolutionary too, which in turn is good for the environment—and the consumer. For instance, the team vets and forms strong personal relationships with the owners of the factories it works with and requires stringent workplace compliance to guarantee happy working conditions for factory employees. Hooray! Everlane The Human Women's Box-Cut Tee in Small Print ($22)
If you have an hourglass shape, go for a fitted style.
It's hard to ignore the booming fashion illustration trend that we can't get enough of on Instagram (@moomooi is currently making social media waves), and People Tree's whimsical illustration of a girl with a crown of flowers in her hair the summer gold to set your inner bohemian spirit free. Oh, and it's also 100 percent organic fair trade certified cotton, too. We love this body-hugging shape that sits very close to your collarbone, making your torso appear even more balanced and proportioned! People Tree Summer Girl Tee in White ($36)