6 Things You Need To Know Today (May 12)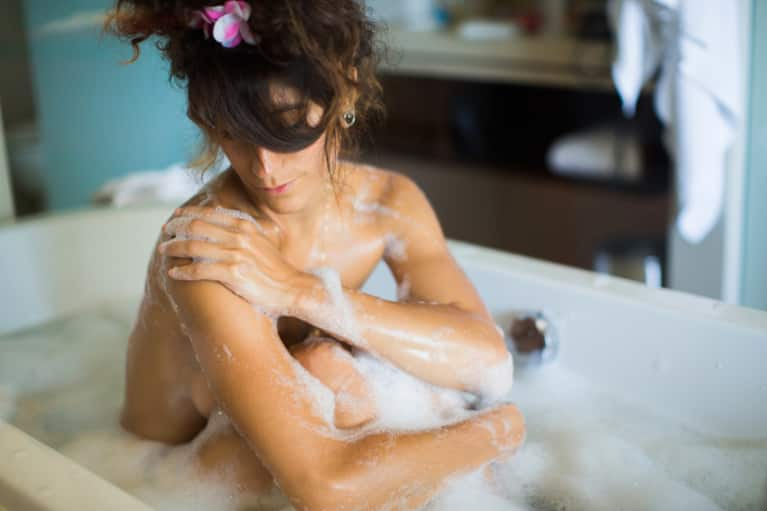 1. How much bath time is too much bath time?
Have you ever soaked in a warm bubble bath at the end of a long day and thought to yourself, "I could stay here forever"? Well, an odd new series titled What Would Happen If explores (very literally) what would happen if you did exactly that. The take-away? You definitely want to limit your bath to a reasonable amount of time. (digg)
2. The science-backed reasons taking a break is actually good for you.
Rest and relaxation are tools our bodies and minds can seriously benefit from. And while most of us are aware that taking breaks from physical activity is necessary to recuperate and prevent injuries, we're just finding out that taking breaks in our mental work is equally potent. According to a study recently published in the journal Organizational Behavior and Human Decision Processes, downtime is more refreshing—and more effective at helping people get back to the top of their game—especially when it's planned in advance. (Science of Us)
3. Paint isn't the only way we're being exposed to lead.
The Department of Defense just lowered its blood lead standard in response to new research on the danger of lead dust exposure during recreational shooting. If a gun range isn't well-ventilated, the people who use it (think weapons instructors, police, and defense personnel) run the risk of lead poisoning. (NPR)
4. What to expect when you're expecting? The unexpected, of course.
Four women shared their birth stories with the New York Times, contrasting their hope and expectation about birth versus what actually happened. Everyone's experience is different: Some turn out the way you expect; some don't. The idea is to remove or diminish shame and guilt from the equation. Birth is miraculous, no matter how it happens. (NYT)
5. What should you do if you can't sleep?
The advice on insomnia runs the gamut. Some of the best advice is rounded up on New York Magazine, including distracting yourself with mental lists, getting out of bed, or journaling. (Science of Us)
6. What's the deal with kids' obsession with fad toys?
From Pokémon to Tickle-Me-Elmo, we've all seen these trends take the world by storm. Margo Bergman, an economist at the University of Washington, explained that these epidemics likely stem from "a combination of marketing and psychology that taps into an inherent human tendency to look to others for information about the value of things." So, keeping up with the Joneses starts at birth. Good to know. (NPR)