I Lost One Mother, Then Found Another. Here's How My Adopted Mom Led Me To My Birth Mom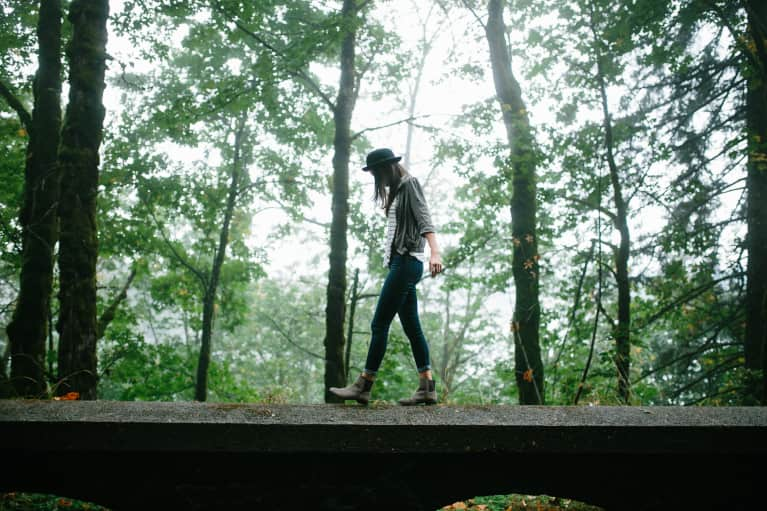 Within the span of a year, late 2015 to summer 2016, I lost a mother and found another. I was adopted at birth, in 1955—pretty much the Dark Ages, a totally closed adoption—in Dallas, Texas. No secrets: My parents told me at a very young age, and when they said, "We chose you from all the other babies in the world," I envisioned shelves of doll babies, vying for attention.
We moved a lot, from Dallas to Maine, New Hampshire, New Jersey, Chicago, and eventually Buena Park, California. Ten different places by the time I was 11. It was tough, and my mom knew it. She'd say, "You'll make new friends; you'll see." And I did. I taught myself to slam down roots quickly, but it never got easier, and I still hate to move.
At some point, I decided I wanted to find my birth mother. My adoptive mother, Mary, was so supportive, not at all threatened by the idea. When I was 16, we drove from California to Dallas, and I met the doctor, a woman, who had delivered me. She told me that she got to know my birth mother, that they went to Midnight Mass together, and that we looked alike, but she was fair, with reddish hair and blue eyes. She said she couldn't remember her name.
Fast-forward to 2005: I went to Dallas, got a court order to open my records, and discovered her name: Joyce Naomi Moore, "a single, unmarried woman." There were pages and pages of onionskin description about my adoptive parents, but that was all for the birth mom. Then I hired an agency to see if they could find her. Nothing, but the agency had me register with an adoption database.
In April 2015, my mother gave me a coupon for AncestryDNA.com saying, "You've always wanted to know your nationality." I got the results and found out I'm 26 percent Irish (Mary was Irish), 25 percent European Jewish, 19 percent Scandinavian (my dad was Swedish). She was thrilled that I actually shared ethnicity with her and Dad, who had died in 1998. I was thrilled to find out I'm Jewish.
Losing the woman who raised me.
Mom died the day after Thanksgiving that same year. She was housebound for her last months, and I spent more time with her than I ever had. I interviewed her and heard things I never knew, like an engagement to someone named Marty, whose ring she still had in her jewelry box. She died as feisty as she had lived, instructing us to take away the oxygen and let her die in peace. We all held hands and watched her take her last breath.
As my brother and sister and I went through her things, I felt closer and closer to our mom, playing records and absorbing who she was, knowing how loving and loved she was. (Even found some steamy letters to her from my father…whew!)
Finding a new kind of mother.
Around the end of May 2016, I was contacted by a man named David; he had done the Ancestry DNA test and discovered we were an almost 100 percent match. He said, "It says you are probably a first cousin, but it's weird; I know all my first cousins. You could be related to me on my father's side, Harry Peterzell, or my mother's, Joyce Moore."
"Holy shit," I wrote back. "I was adopted, and that's my birth mother's name."
"Wait two days," he answered. "You'll be getting a letter."
Sure enough, I got a letter from Joyce Moore Peterzell, telling me she was my birth mother and that I have twin half-brothers (David and Paul)! She said she had lots of information for me, and while she'd love to meet me, she understood if I wasn't ready. She's hard of hearing, so she gave me her cell number so I could text her.
She was 90 at the time. It was a 310 area code, Los Angeles, where I live. I grabbed the envelope and looked at the return address. She lived on Tilden Avenue, about a mile away from me. We met three days later. She's lovely, and I look just like her, except for the blue eyes. We love each other; we like each other. And we are very much alike: She was a journalism major. She likes prosecco. And she's bossy, like I am (I tease her about this).
People often say that my mother Mary had a hand (from the afterlife) in arranging this reunion; I do know she got the DNA ball rolling, and I know she and Joyce would have gotten along like gangbusters.
Joyce has started giving me things from her house: jewelry, handbags, books, and dishes. I gratefully accept, knowing that these are ways to get to know her, too. She told me recently it makes her sad that while we have a strong, growing relationship, she misses that she didn't have all those years as a mother to me.
Last Mother's Day was our first together, and I cherish every moment. We have to make up for lost time.
Dealing with loss? Here's what you should never say to someone who's grieving.