Are Open Marriages The Future Of Relationships? A Couples Therapist Explains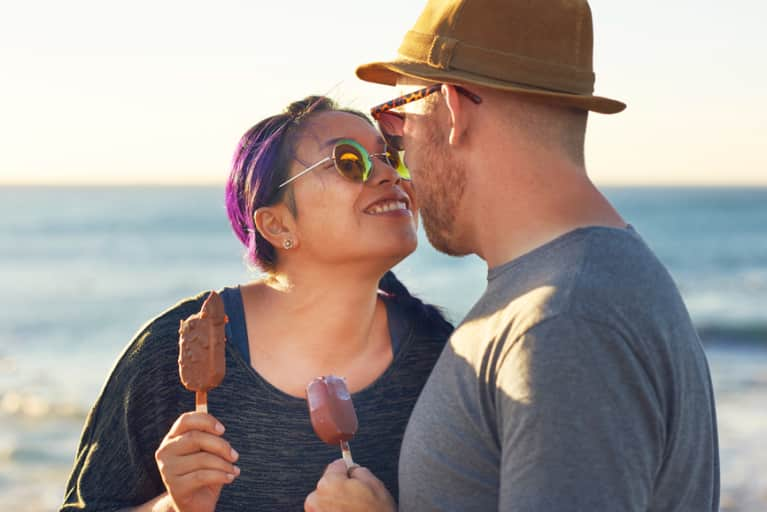 An open relationship certainly seems alluring on the surface: sexual gratification and novelty without the harm or shame of betrayal, especially for long-term monogamous couples who are no longer sexually satisfied. It is entirely possible that open relationships can work for some people and may be the shape of things to come. But that path needs to be taken mindfully, with careful consideration, and no illusions about the pitfalls. The ideal of the open marriage may be as much of a fantasy as an idealized monogamous marriage is.
Our culture has developed unrealistic expectations about sex, often fueled by unfettered access to online pornography and dating apps that promise constant and immediate opportunities for sexual gratification. The idea of being able to have it all—a primary partner and a diverse sexual life—is tantalizing. However, when the New York Times publishes articles on the joys of open marriage, it often gives short shrift to the very real pitfalls.
As a couples therapist, my clients are often struggling to manage the unresolved, unconscious issues open relationships bring up. The inconvenient truth is we bring our unprocessed issues to every relationship we're in—particularly when we feel threatened by insecurity, anxiety, possessiveness, attachment issues, and jealousy. No matter how consciously an open arrangement may be negotiated, there are no guarantees that partners can maintain control of the situation or that love and sex will stay neatly compartmentalized. It gets messy.
All of these variables can complicate any marriage—opening it will only increase their volatility.
The problems only multiply in an open dynamic unless you're dealing with people who are very communicative, psychologically secure and willing to live with disappointment, resentment, and frustration. Individuals who suffer from depression, anxiety, bipolar and borderline disorders, addiction, trauma, abuse, and narcissism are inherently unsuited for this kind of situation.
Sometimes only one partner fares well in an open scenario while the other partner struggles and becomes resentful. Or worse, one partner falls in love with a secondary relationship and abandons the primary relationship altogether.
That's the irony here: Transparency and full disclosure don't ensure that no one gets hurt or betrayed. Children are often the first and most vulnerable casualties. And children are primarily the reason many couples get married in the first place: to create a stable structure for a family.
Sex advice columnist Dan Savage, a longtime proponent of "monogamish" marriage, says most gay couples inherently understand males need multiple sexual partners and have much less of a problem with incorporating the need for sexual variety into their partnerships than heterosexual couples do. But making the switch to a radically different paradigm is far more challenging if sexual fidelity is part of the foundation of your partnership.
And here's the rub: Not only is it normal to be attracted to other people; it's normal to be curious about ways to explore those feelings. But there are no easy answers. If you're contemplating opening your relationship, it might be wise to engage a therapist who can create a safe space for this discussion with your partner.
Here are a few important questions to ask as you begin to test the boundaries in your relationship:
1. Where is the line between privileging your personal sense of entitlement to happiness and prioritizing your relationship's security and your partner's feelings? How would you propose to avoid crossing that line were you to open your relationship?
2. Is frustration, boredom, or lack of interest within your relationship a shared responsibility, or are the feelings of discontentment something that is your responsibility to address?
3. Are passion, creativity, connection, adventure, and intimacy shared values in the relationship?
4. Are you asking your partner to shoulder those qualities?
5. What are the implications of an open scenario for you, your partner, and your children?
Sex therapist Esther Perel is absolutely correct in her assessment that long-term monogamy is buckling under the weight of the unrealistic expectations we have foisted upon it. While there are no easy solutions, there is room for thoughtful discussion. Before pulling a trigger, we can certainly become more compassionate, more curious, and more mindful about imposing our expectations onto our relationships or partners. And we can consciously nurture a sense of connection, joy, passion, and creativity between our partners and ourselves.
Want more insight into your relationships? Find out the five things couples who stay together do every day and the ways your sex life can show you what's wrong in your relationship.