Are Millennials Too Obsessed With Self-Help?
mbg Contributor
By Leigh Weingus
mbg Contributor
Leigh Weingus is a New York City based freelance journalist writing about health, wellness, feminism, entertainment, personal finance, and more. She received her bachelor's in English and Communication from the University of California, Davis.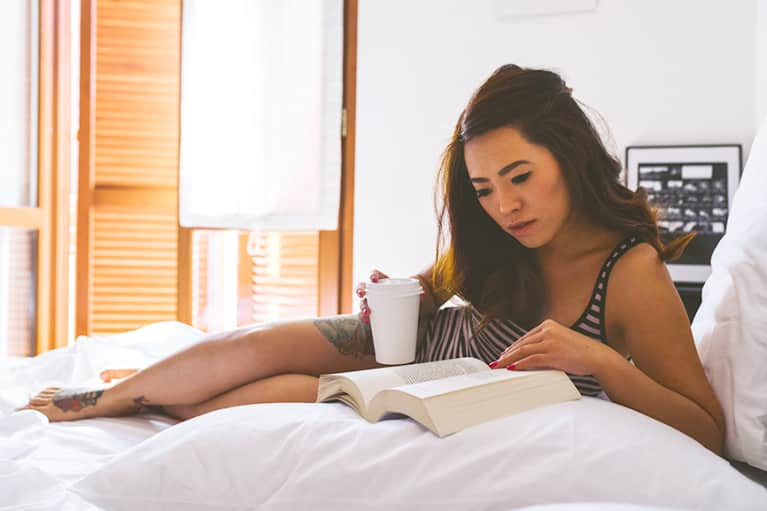 Where previous generations were pushing their problems to the furthest corners of their minds, fueling up with coffee and cigarettes, and getting too few hours of sleep, millennials have very different priorities. Dubbed the generation of emotional intelligence, the generation of self-improvement, the generation of therapy—the list goes on—one thing is clear: Millennials prioritize their mental, physical, and spiritual health in a way no generation has before.
As 20- and 30-somethings swap their mojitos for meditation cushions and cigarettes for sleep, the question arises: Is there such a thing as too much therapy or too many self-care Sundays? Maybe.
An abundance of self-help books and therapy sessions.
If you're a millennial who browses the self-help section of your local bookstore on a weekly basis, you're not alone. But psychologists warn that hours spent digesting self-help tip after self-help tip can be detrimental.
"Self-help books are incredible resources, but I do think it's possible to read too many of them," says therapist Nathalie Theodore. "If someone is turning to book after book for guidance, it could mean that they're not finding the answers they're looking for, or they're unable to see outside of their own box. In this case, consulting a therapist for an unbiased perspective might be helpful."
What about therapy? Elizabeth Lombardo, Ph.D., and author of Better Than Perfect: 7 Strategies to Crush Your Inner Critic and Create a Life You Love, says one downside to therapy is that it can tend to focus on the negative.
"Some types of therapy tend to focus on what is wrong instead of what is right and what you can do," she says. Theodore agrees, noting that patients can become too dependent on their therapists. "The therapy becomes a crutch instead of a tool for personal growth," she explains. "When this happens, the client may feel stuck in therapy because they're unable to move forward on their own. Ideally, the therapeutic process should help the client feel more confident in dealing with life's ups and downs and provide coping skills for the client to use outside the therapy room."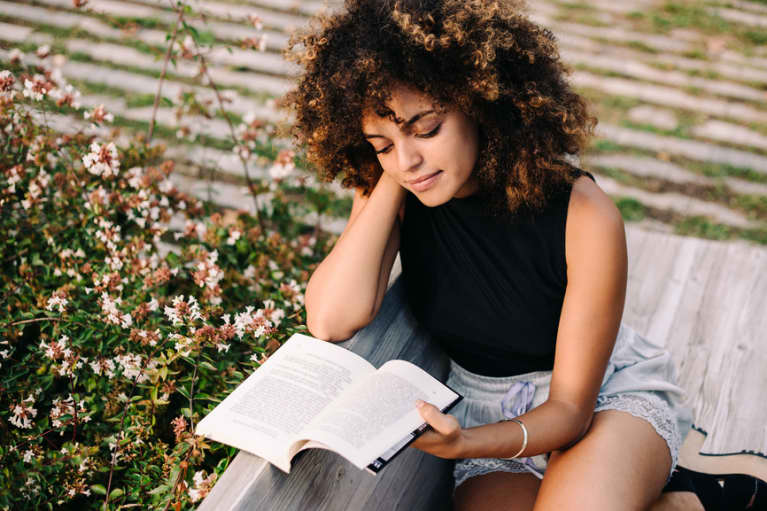 Starting therapy at an early age.
A generation obsessed with self-improvement, Lombardo says her younger clients are harder on themselves as they have children themselves and tend to judge themselves more harshly as parents. As a result, they're sending their children to therapy at younger ages. And that's probably a good thing.
"The transition from childhood to adulthood can stir up some pretty intense emotions. If a teen or young adult is having difficulty managing these emotions, therapy can certainly help," says Theodore. "Members of this age group are trying to figure out who they are while being bombarded by conflicting messages from parents, peers, and society. A therapist can offer some much-needed perspective during this time."
Lombardo adds that starting your introspective journey at a young age doesn't have to mean going to therapy. "The key is to learn about yourself on a deeper level and develop effective skills, such as resiliency, forgiveness, and unconditional self-worth, to flourish in life."
What the millennial obsession with self-help means for future generations.
While it does seem that self-help can go too far in some cases, Theodore and Lombardo agree that the focus on looking inward is a good thing—and at the end of the day, it will only benefit future generations.
"I think what we're seeing with millennials is a generation that's making self-care and self-improvement a priority instead of an afterthought," says Theodore. "Millennials will likely pass these values on to their children, so I think we'll continue to see greater acceptance of, and less stigma surrounding, therapy and self-help."
Need self-care ideas? Here are 15 to try right now.