6 Things You Need To Know Today (April 26, 2018)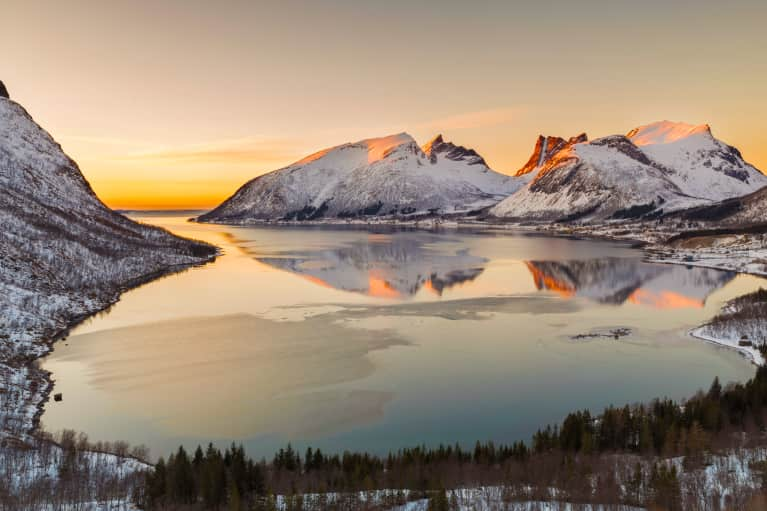 1. Microplastic really is everywhere these days.
Following a recent study that found microplastics in 93 percent of bottled water, the environmental toxin was just found in Arctic sea ice. Scientists were able to track some of these plastics back to a massive garbage patch in the Pacific Ocean and determine that they are small enough to be ingested by local wildlife. "No one can say for certain how harmful these tiny plastic particles are for marine life, or ultimately also for human beings," one person behind the study said. (EurekAlert)
2. Wave goodbye to the pistol emoji.
Both Google and Facebook have recently announced that they will replace the pistol emoji with a water gun emoji on all their platforms. Microsoft is the only major vendor still using the pistol, and they don't appear to have plans to make the switch. (Fast Company)
3. It's your lucky day, dark chocolate lovers.
According to new findings, chocolate with a high concentration of cacao—at least 70 percent—might boost our immunity, mood, and memory. "This is the first time that we have looked at the impact of large amounts of cacao in doses as small as a regular-sized chocolate bar in humans over short or long periods of time, and are encouraged by the findings," says Lee S. Berk, DrPH, a researcher involved with the findings. (mindbodygreen)
4. The FDA is cracking down on teen vaping.
The super-popular trend—vaping—is not healthy, and the government wants to do something about it. While legislation already exists banning the sale of e-cigarettes to anyone under 21, the devices are sold illegally at convenience stores, gas stations, and online. The undercover effort to curb sales of vaping devices is underway now nationwide. (NYT)
5. These drones are saving lives.
In 2016 a company called Zipline started using drones to deliver blood in East Africa, and this year, they'll be bringing the service to the United States. The machines look like small airplanes and can travel at almost 80 miles an hour. (Mach)
6. France does not like vegan bacon.
The French parliament approved a ban last week on terminology related to non-animal food products, like vegan bacon. The reason? France doesn't want to switch things up on consumers—for instance, those who may think that soy milk is actually cow milk. The same goes for new food terminology that includes cheese and steak. (Say au revoir to nut cheese or cauliflower steak.) (Grist)