6 Things You Need To Know Today (April 23, 2018)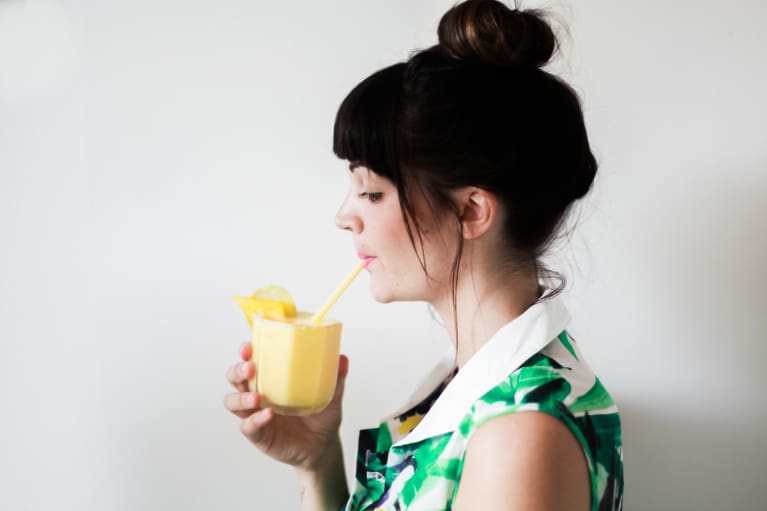 1. Brits rejoice! The U.K. is banning plastic straws.
The United Kingdom is taking a stand against plastic waste by banning the sale of single-use straws, cotton buds, and drink stirrers, according to a recent announcement by Prime Minister Theresa May. "Plastic waste is one of the greatest environmental challenges facing the world," she said. (mindbodygreen)
2. Gordon Ramsey is going vegan.
He's mocked PETA before (tweeting that he's a member of the group "People Eating Tasty Animals"), but the star chef is giving plant-based a go. Could it all be to build hype around his new restaurant, Street Pizza, which features one vegan option? Yes. But here's hoping the stunt teaches Ramsey how great a plant-based diet can be. (Twitter)
3. There's a new promising treatment for migraines that shows no adverse side effects (so far).
The injection helps block pain receptors responsible for migraines—calcitonin gene-related peptides (CGRPs)—using antibodies cloned from humans. For the 37 million Americans who suffer from migraines, this is huge news. In preliminary patient trials, many have been reporting success. The downside? It's expected to cost approximately $10,000 a year. (NBC)
4. Wellness gas stations launch in Los Angeles.
Instead of the candy bars and sugar-laden soda you'd find at most gas stations and convenience stores, The Goods Mart offers options like kombucha "Slurpees" and humanely raised jerky. The wellness-y, eco-friendly store just opened in Silver Lake, California, and founder Rachel Krupa has plans to eventually bring it nationwide, focusing on areas that typically wouldn't have as much access to healthy options. (mindbodygreen)
5. Our oceans are about to get a little bit cleaner.
Six years ago a teenager named Boyan Slat presented an idea at TEDx for a giant tube that would catch plastic caught in ocean currents. This year, the machine will bring back its first collection from the North Pacific Gyre, which has about 1.8 trillion pieces of plastic trash swirling around inside it. There's still a lot to do—but hey, it's a start! (Fast Company)
6. Identify as an insomniac? Think: mind over matter.
Using insomniac as a personal identifier might make you more prone to sleep problems. A study found that poor sleepers who didn't identify as insomniacs don't suffer the same side effects like high blood pressure as those who do identify as insomniacs. (The Guardian)