5 Things You Need To Know Today (April 17, 2018)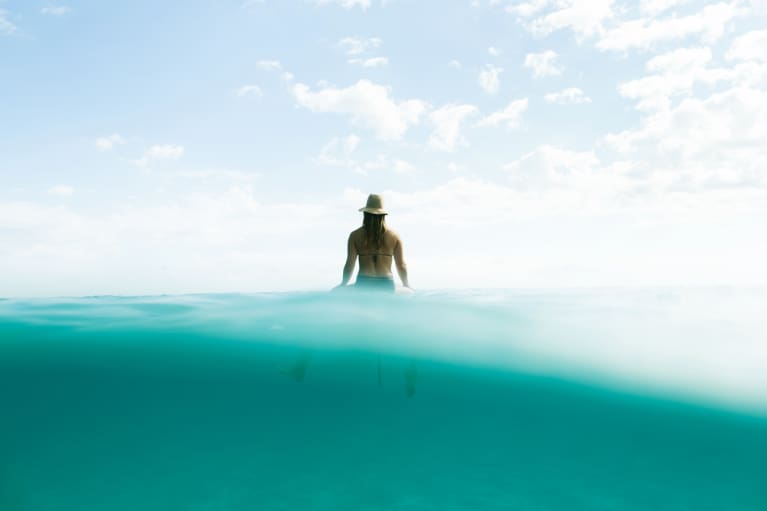 1. We just uncovered a huge driver of extreme weather, and it's not where you'd expect.
According to a new study in the journal Nature, the slowing currents in the northern Atlantic Ocean could be driving extreme weather events like harsh winters and rising seas. This phenomenon happens as climate change melts glaciers in the Arctic and fresh water, which is less dense than salt water, goes into the oceans and slows down the currents. (CNN)
2. Your gluten-free diet isn't as free of gluten as you would like.
A new study showed that people with celiac disease ingest about 200 to 250 milligrams of gluten each day. And while this is a small number compared to the 7,500 to 10,000 milligrams that the gluten-eating general public consumes, it's still dangerous for people whose bodies are mounting an immune reaction to the protein. (WSJ)
3. Are these genes responsible for depression?
Scientists at the University of Edinburgh analyzed the genetic information of half a million people and found nearly 80 genes that could be linked to depression. The findings may explain why some people have a higher risk of experiencing depression and could help researchers develop new therapeutic treatments. (Eureka Alert)
4. You're probably more similar to your best friend than you think.
If you've ever wondered why your best friend just gets you, there's actually science to support that: According to a new study that had friends watch a series of different videos, close friends actually share remarkably similar brain waves. "I was struck by the exceptional magnitude of similarity among friends," Carolyn Parkinson, a cognitive scientist at the University of California, Los Angeles, said. (mindbodygreen)
5. Lack of sleep may be linked to Alzheimer's disease.
Even losing out on one night of sleep can increase your chances of getting Alzheimer's disease, according to a new study by the National Institutes of Health. Lack of sleep can contribute to an increase in beta-amyloids, which can clump together and form amyloid plaques, a telltale sign associated with the disease. (Science Daily)