6 Things You Need To Know Today (June 7, 2018)
Contributing Wellness & Beauty Editor
By Lindsay Kellner
Contributing Wellness & Beauty Editor
Lindsay is a freelance writer and certified yoga instructor based in Brooklyn, NY. She holds a journalism and psychology degree from New York University. Kellner is the co-author of "The Spirit Almanac: A Modern Guide to Ancient Self Care," with mbg Sustainability Editor Emma Loewe.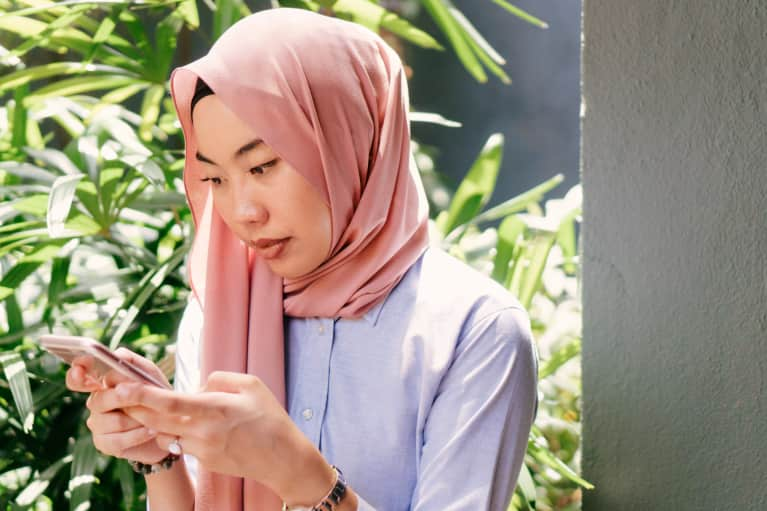 1. Apple wants to have its cake and eat it, too—at the expense of your phone addiction.
Apple recently announced a slew of new features at the company's Apple Worldwide Developer Conference this week. While new features aim to create more of an on-screen, off-screen balance, some noted the cognitive dissonance on display as executives rallied for continued use of the same devices and new apps served to distract us even further. (Inc)
2. You may find value in taking your next hike solo.
By now, we know that spending time out in nature is good for us, but heading out solo might be even better. After years of research, the brains behind the popular Outward Bound program have conducted informal studies finding that spending time alone outside is therapeutic: It relieves stress, increases attention, and boosts creativity. (CityLab)
3. Can LEED actually help slow down climate change?
When the U.S. Green Building Council launched LEED 20 years ago in an effort to create buildings that were more environmentally friendly, people were optimistic. But now, experts in the field are questioning how much of an impact LEED is actually making. "The certification has become: Your building is doing a little less damage to the environment than everyone else's," Bob Berkebile, an original champion of LEED, said. "But that means you're still having a negative impact. I think that's a failure." (City Lab)
4. North Face is getting serious about sustainability.
Did you know that 85 percent of all textiles end up in a landfill? Luckily, many companies are trying to make their business model more circular, and North Face is one of them. They just launched a new pilot collection that features products that have been cleaned, repaired, and then sold at a discount. (Fast Company)
5. The Army knows exactly how much caffeine you should be consuming.
A researcher for the U.S. Army has put together a dosing structure for caffeine, based on desired effects. The algorithm can design caffeine consumption schedules that achieve similar results with 65 percent less of the substance or enhance performance by up to 64 percent with comparable amounts. While his findings haven't yet been made public, it'll be a game changer for not just the military but for shift workers and many, many other people. (Quartz)
6. Garnier is going "cradle to cradle," and it could mean big things for skin care.
This certification program recognizes products that are made in a more environmentally responsible way (think: they were made with less water in a facility that runs on renewable energy). Garnier is the first large-scale skin care company to receive the certification, the company announced during this year's Sustainable Brands conference. (PR Newswire)