We Shopped Anthropologie's Buzzy New Wellness Shop & These Are Our Top Picks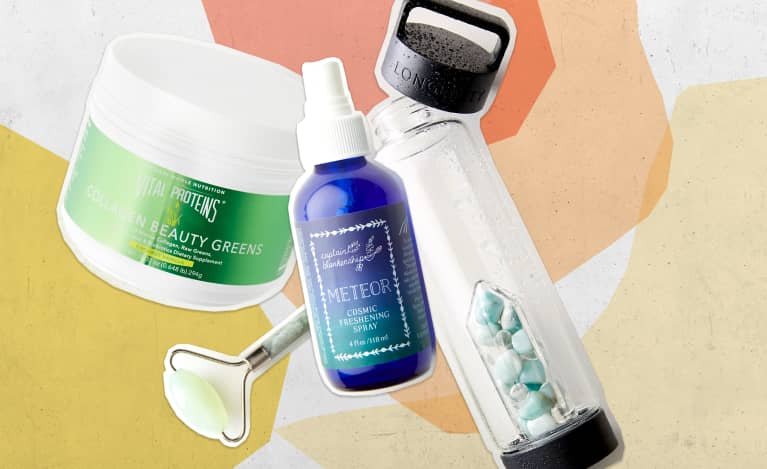 Have you heard? Anthropologie is taking a walk on the wellness side. The brand known for its thoughtful curation of clothing and home products recently launched a "Wellness by Anthropologie" section in 12 stores across the country in an effort to continue to evolve with its clientele.
"Our customer approaches wellness in a holistic and individual way and is looking for ideas, products, and solutions that are easy to integrate into her lifestyle," Catherine Moellering, a manager of Anthro's beauty offerings, tells Racked. "In keeping with Anthropologie's core philosophy, the wellness assortment offers meaningful solutions that are simple and convenient while also a joy to look at and have in the home."
In true Anthropologie fashion, the new section feels super aspirational—each crystal, supplement, and beauty product is like a puzzle piece of the ultimate Instagram-worthy wellness lifestyle. The brand takes a refreshing view on holistic wellness by offering items meant to protect the health of the planet, too, like bamboo silverware and chic reusable bags.
If you don't have a store near you, all of the offerings are available online too. And if you need help focusing your shopping, here are our top picks, along with some of our favorite ways to use them this summer:
1. Multipurpose produce bags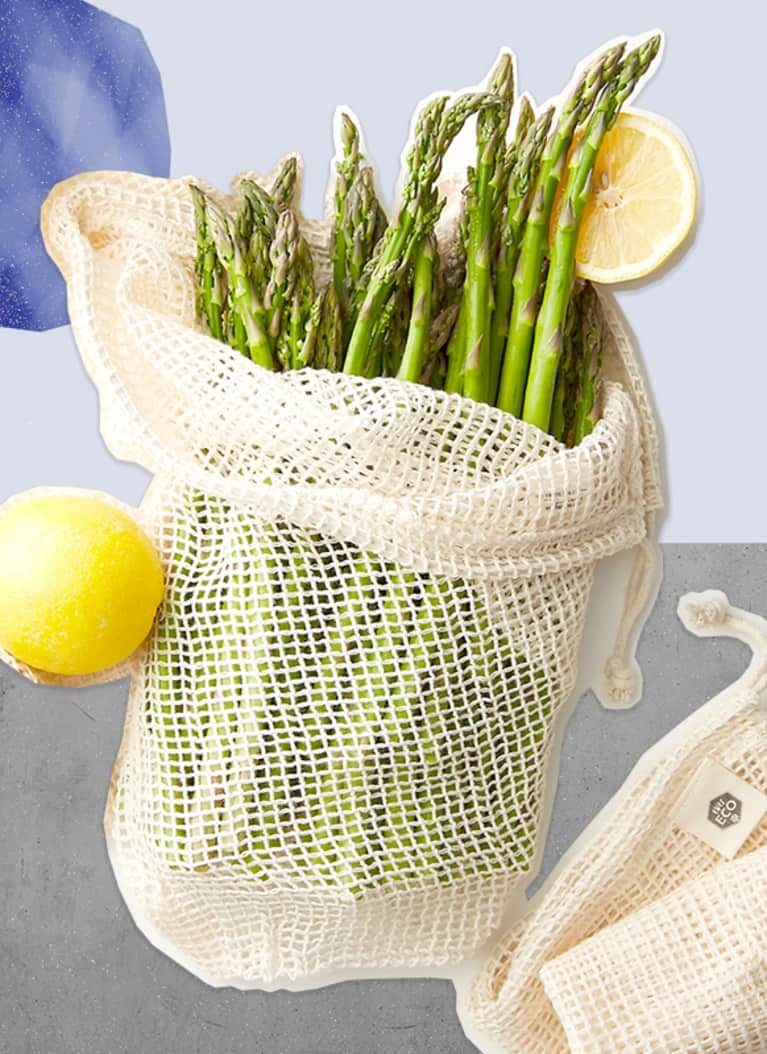 Organic cotton produce bags are perfect for storing loose veggies (and avoiding those unnecessary plastic bags in the grocery aisles), and they're also great for storing odds and ends when you're traveling. Use them to house this mbg-editor-approved wellness kit of supplements, teas, and beauty essentials on your next flight.
Ever Eco Organic Cotton Net Produce Bags ($20 for 4)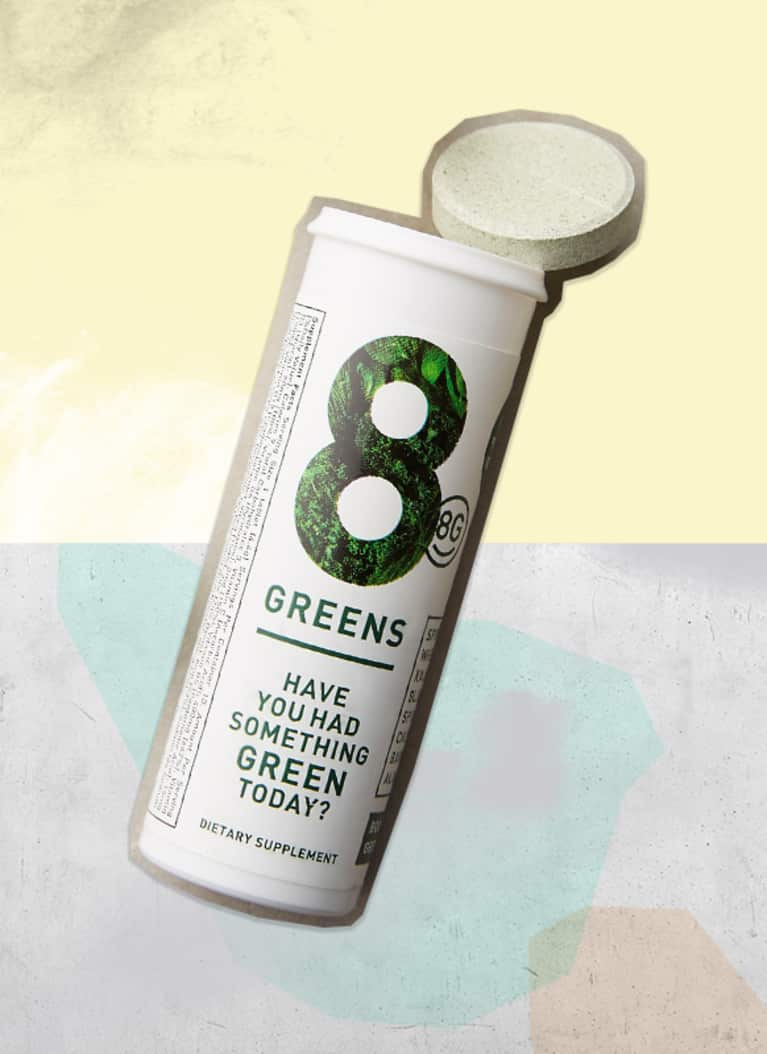 mbg nutrition training host and collective member Kelly LeVeque credits this little guy with keeping her energy levels up and immune system in check. One tablet is packed with as many vitamins as 15 cups of broccoli, and the celeb nutritionist always has them on hand to drop in her water for an afternoon pick-me-up.
8G 8 Greens Dietary Supplement ($14)
3. A high-vibe water bottle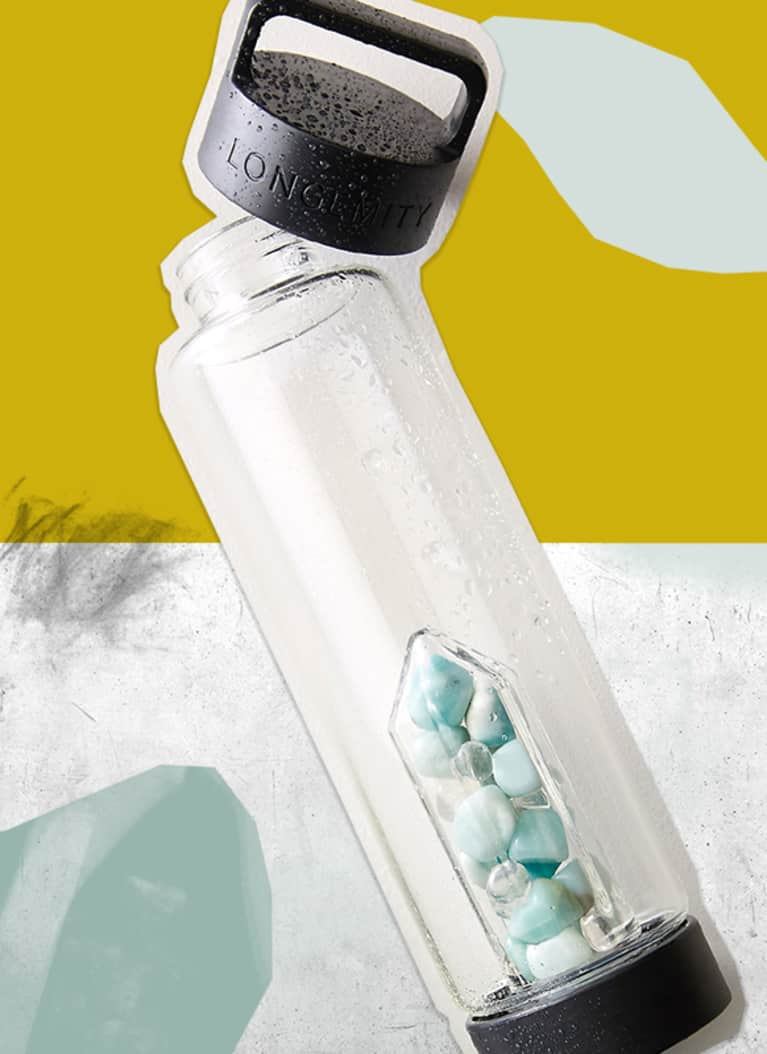 Longemity, the makers of these gemstone-studded bottles, want to make crystal healing cool and accessible. The green amazonite stones inside the bottle are meant to infuse your drink with the grounding properties of the earth—they also just, you know, look cool. We're all about infusing your water for even more healing hydration. Here are a few of our favorite recipes: Anti-inflammatory orange, ginger, turmeric, and black pepper water, anyone?
Longemity Tranquility Gem-Water Bottle ($80)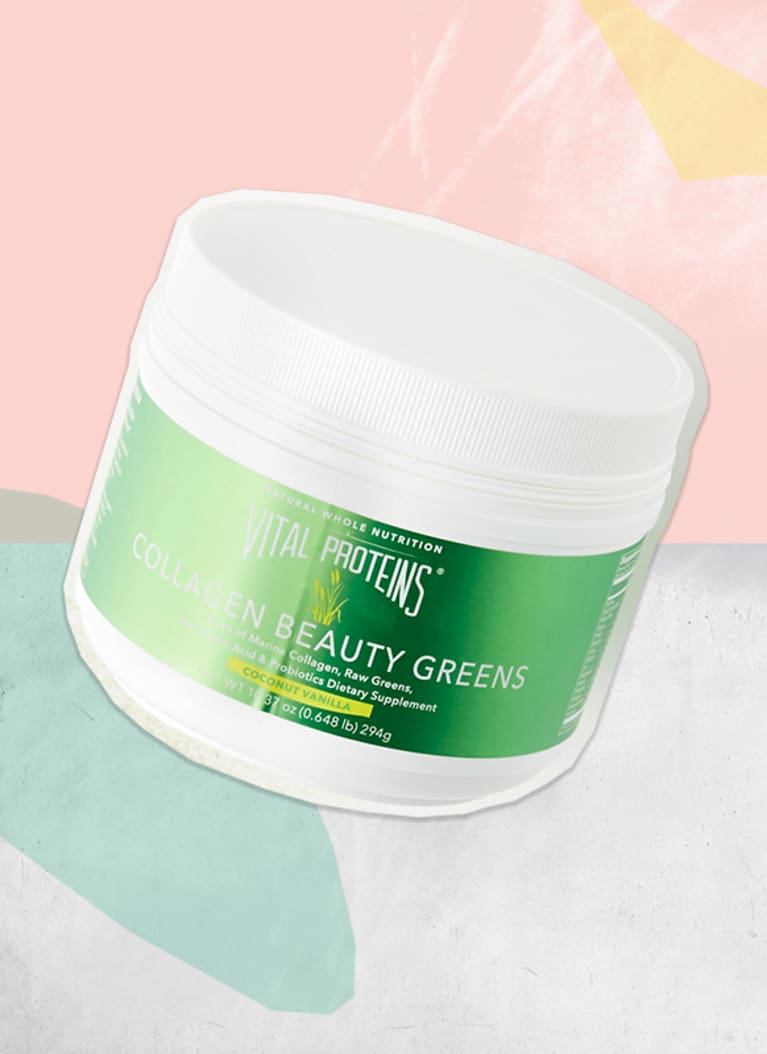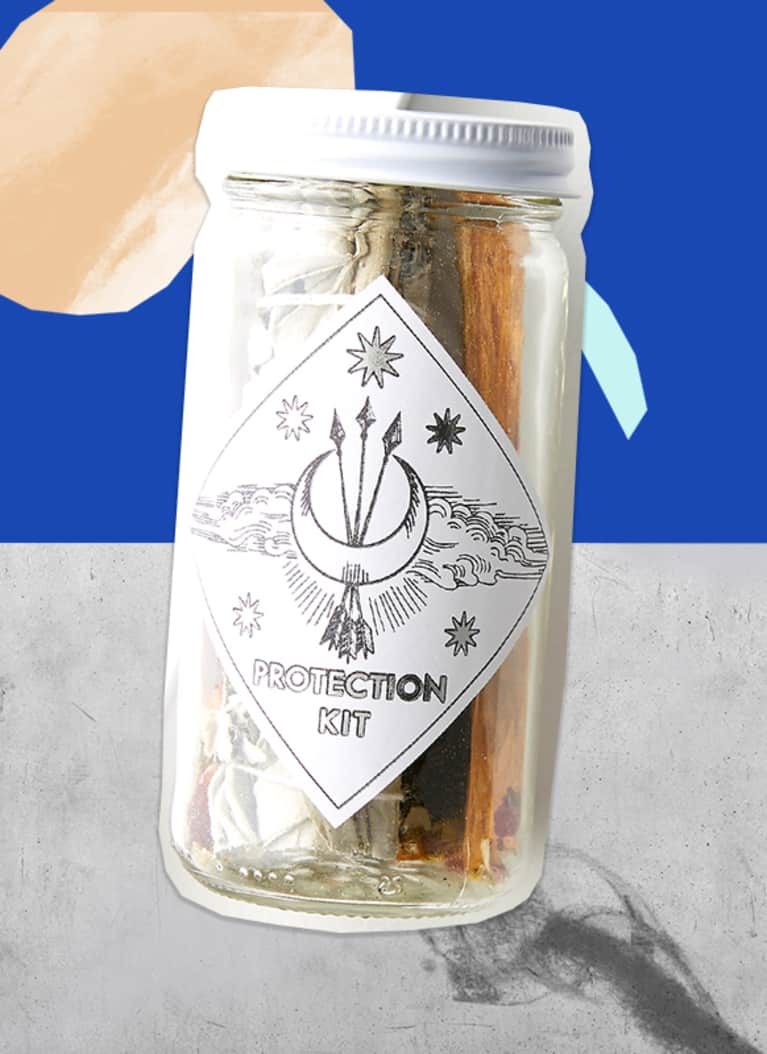 This ritual jar compiles mindfulness tools like sage, Palo Santo, and dried flowers into different energetic kits—one for abundance, one for clearing negativity, and one for protection. It's an appealing little package that feels like a portable altar, and it will hopefully encourage you to slow down and conduct a spiritual inventory. Haven't found a daily spiritual practice? These four quick daily rituals can help you get started.
Spitfire Girl Ritual Kit ($24)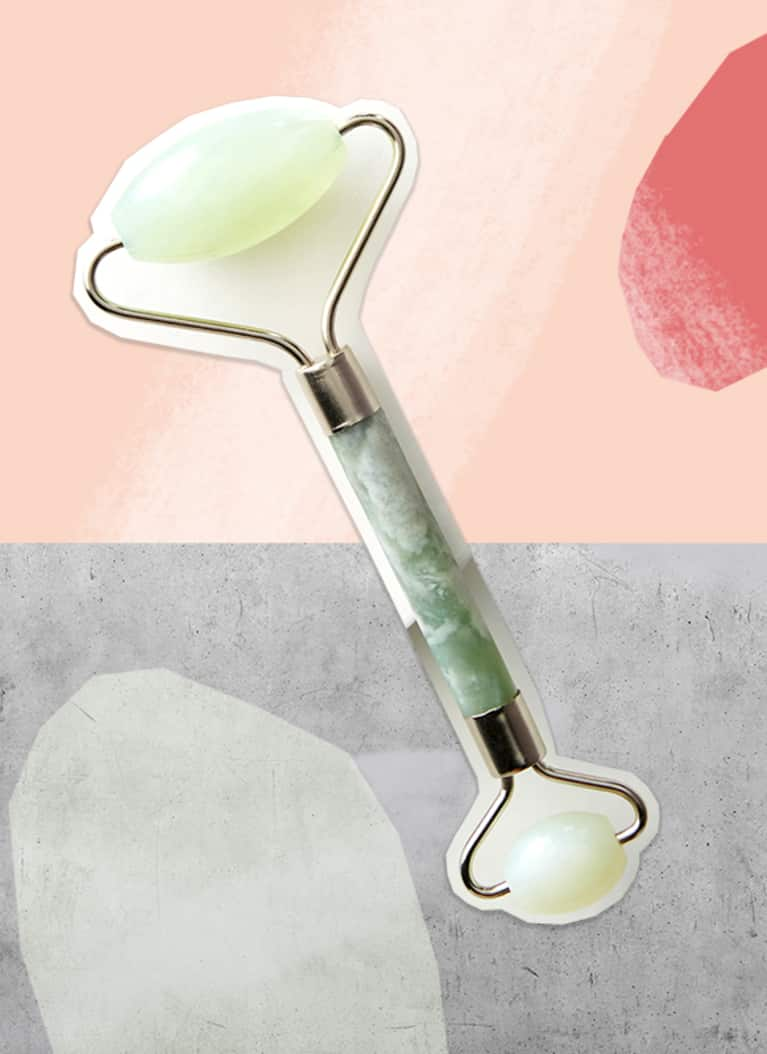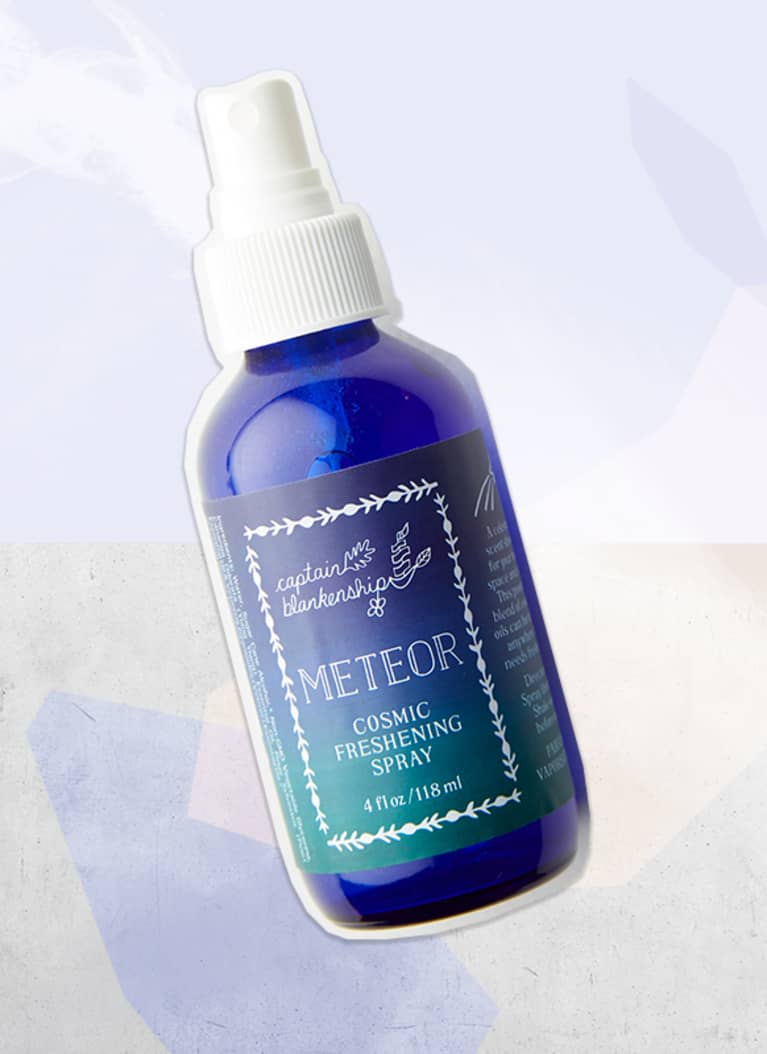 Captain Blankenship wants to give everyone that perfectly imperfect fresh-from-the-ocean look. The beauty line is formulated with clean, natural ingredients—no parabens, sulfates, or synthetic fragrances here. The Meteor Cosmic Freshening Spray is particularly cool because it can be used both as a skin refresher and a room spray. Use it alongside these other quick skin care refreshes, and you're all set for a glowy summer.
Captain Blankenship Meteor Cosmic Freshening Spray ($20)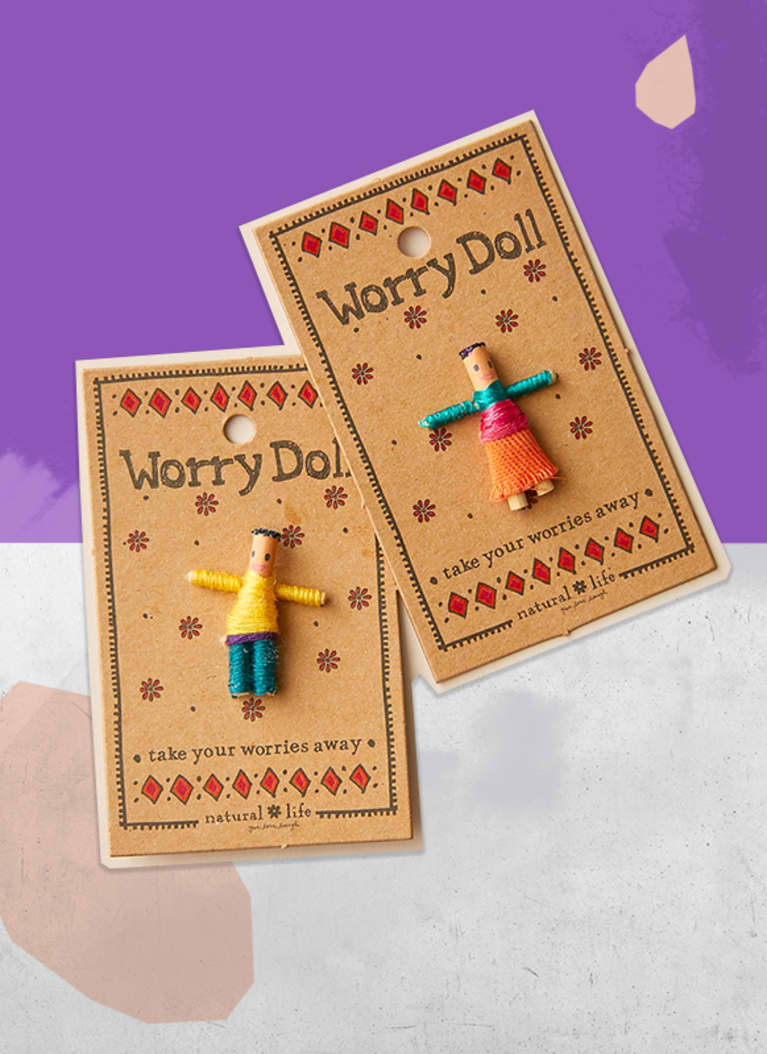 "Worry dolls" are thought to have been staples in ancient Mayan culture, where people placed them under their pillows to soak up worries and make way for a peaceful slumber. It's a comforting notion—and who knows?—when paired with other sleep-promoting tools like exercise and breathwork—they just might help calm a cluttered mind.
Natural Life Worry Doll ($7)
9. A charcoal-powered carafe