Anthony Bourdain's New Documentary Promises To Reinvent Food Waste
mbg Sustainability Editor
By Emma Loewe
mbg Sustainability Editor
Emma is the Sustainability Editor at mindbodygreen and the author of "The Spirit Almanac: A Modern Guide To Ancient Self Care."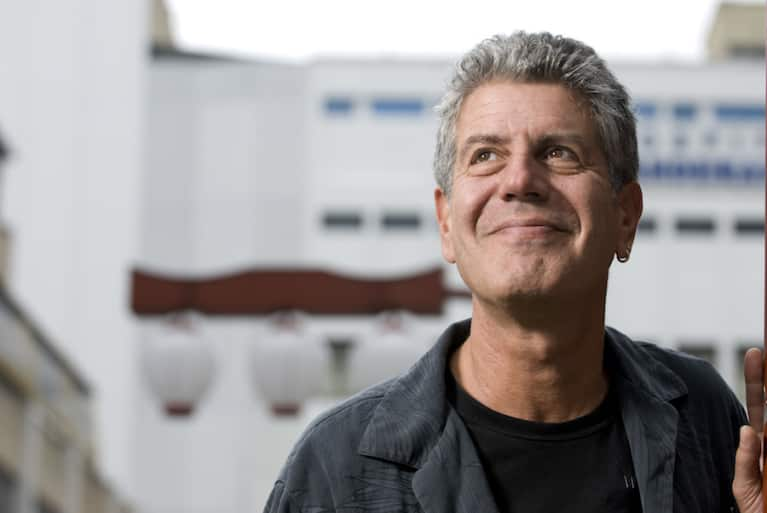 September 15, 2017 — 14:54 PM
Anthony Bourdain's upcoming documentary will explore the food waste problem in America, where a staggering 40 percent of food produced is tossed.
Wasted! The Story Of Food Waste challenges industry leaders like Dan Barber, Tristram Stuart, and Mario Batali to imagine what a truly sustainable plate of food looks like. In shining a light on these innovative thinkers, Bourdain will also explain how all of us can exhibit more of a "waste not, want not" mentality when it comes to our plates.
We've made important strides in the food waste arena over the past few years: The world's first food waste grocery store has opened its doors in Copenhagen, entire expos dedicated to finding ways to use excess food have taken over New York City, beer made from tossed-aside bread has made its way to the shelves of Whole Foods, and Sweetgreen has embraced salads topped with pesto made from veggie scraps. However, there's still work to be done, both in the agricultural industry and our own kitchens.
We're excited to check out this new doc on October 13, and until then we'll be stocking up on food waste-proof grocery essentials and experimenting with innovative recipes that leave nothing for the trash. Check out the Wasted! The Story Of Food Waste trailer here: