Announcing mindbodygreen's New Vertical: Social Good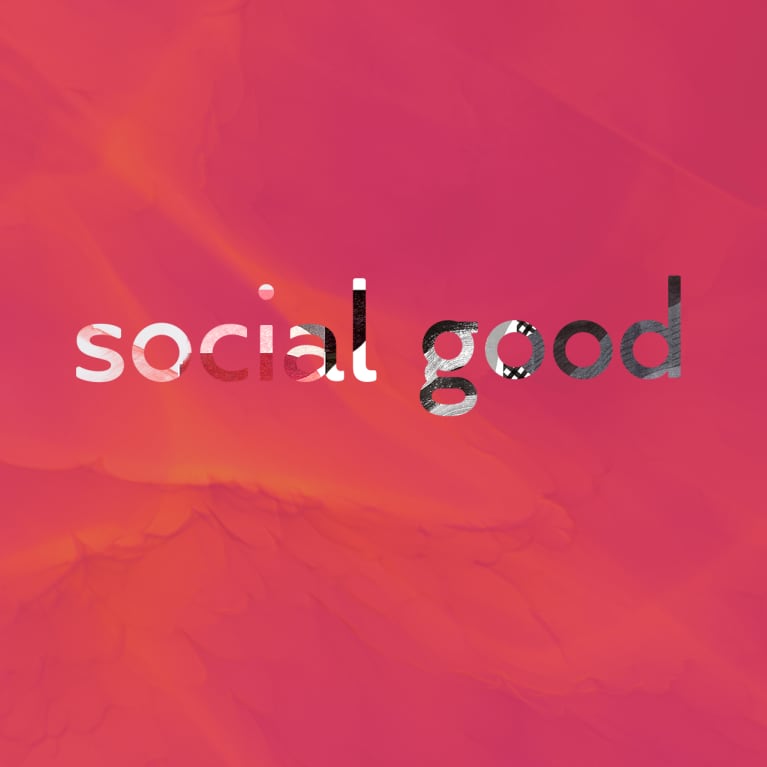 When we think of our wellness journey from a
You. We. All.
perspective, we're inspired to build a better future for everyone (our planet included!). We know you want to help make a difference, so this year we've teamed up with Target in an exciting partnership to launch Social Good, a new platform where you'll find stories on some of the most important social and environmental movements going on today. The cool part? Most of these stories include an actionable way you can help make the future brighter—right now.
Today, mindbodygreen is proud to announce the launch of Social Good: a new vertical that will help you change the world, one click at a time.
This special project has long been in the works at mindbodygreen HQ. According to a recent reader survey, 88 percent of you said you try to make simple changes in your life that will have a positive impact. We know that the mbg audience wants to make a meaningful difference, and we want to help.
Our Social Good hub will be populated with articles on some of the most important social and environmental movers and shakers and movements going on today. Keep an eye out for the "Act Now" button at the end of select articles, which will direct you to one actionable way to get involved.
We all know that drinking green juice, going to yoga, and meditating alone won't change the world. As mbg's You. We. All. mission statement goes, fostering a healthy body and mind is just the first step of any wellness journey. From that solid base, you can move on to share your gifts with your friends, your community, and the planet at large.
With this new platform, we seek to inspire that next step in our collective wellness journey. In times that are as turbulent as ever, we hope that it serves as reassurance that there are beautiful, productive movements going on around the world—and you can help them succeed.
So go ahead and poke around our new vertical, making sure to check out our original documentary on the formidable LaRayia Gaston of Lunch On Me while you're at it. We first met LaRayia at revitalize 2018, where she gave an incredibly powerful talk on the years she's spent living among and feeding people on Skid Row. It was a testament to the ability of love to help end homelessness and hunger, and it left everyone in the audience wanting to hear more from the LA native. Our new documentary is an intimate look at food justice issues through her eyes, and it follows LaRayia as she connects with some of the 40 million Americans who are food insecure.
We hope you enjoy this new vertical and stay tuned for more Social Good inspiration during the month of April and beyond.