8 Things You Need To Know Today (September 10, 2018)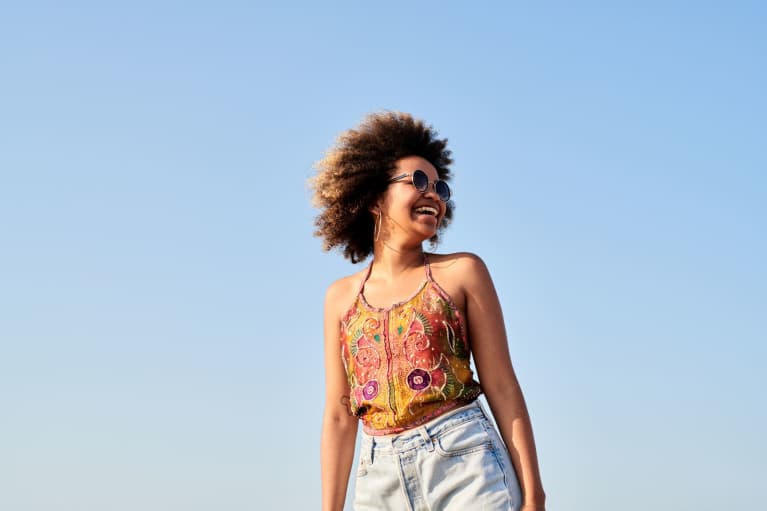 September 10, 2018 — 9:00 AM
1. A protein found in bee venom may prove helpful to eczema sufferers.
The protein melittin, found in bee venom, had been shown to help suppress inflammation in a way that calms eczema, a common uncomfortable skin condition. The study, conducted on mice, showed that melittin blocks the expression of chemical messengers called cytokines, which set off a chain reaction of inflammation that leads to puffy, inflamed skin. (Science Alert)
2. California passed a bill banning the sale of all animal-tested beauty products by January 1, 2020.
It's the first state in the United States to pass a bill outlawing the sale of products that have been tested on animals. The governor of California still needs to sign it for it to become a law, but his track record of animal-friendly policies bodes well for passing this one. (mindbodygreen)
3. Seniors like weed more than ever, according to new statistics.
The number of middle-age cannabis users has doubled over the last decade, new research finds, and the number of older adult users has jumped up sevenfold. The actual percentages don't sound huge—9 percent of adults from ages 50 to 64 had used marijuana in the past year, as well as 3 percent of adults over 65—but they still reflect a major shift toward embracing the plant. (CNN)
4. What can you tell from a smile? Not much, apparently.
Smiling doesn't always mean you're happy, a new study found. Researchers tracked the facial expressions of a small group of participants playing a very hard game and then later asked how they felt during the game. For people who'd been smiling, the most common emotion associated was "engaged." That beat out "happy," and other emotions also included "bored," "interested," and "frustrated." So, basically, Cheshire Cats cannot be trusted. (EurekAlert)
5. Artificial intelligence can now detect cancerous tumors.
Quartz partnered with a medical AI startup and a radiologist to create an algorithm to detect tumor nodules and determine whether they're malignant. Together, they successfully designed one that works, and the whole process took under two hours. Cheers to faster, more thorough cancer detection in the future! (Quartz)
6. When it comes to decreasing distress from traumatic memories, seeing is believing.
A common psychotherapy technique called Eye Movement Desensitization and Reprocessing (EMDR) promises to recode the emotional content of a traumatic memory in patients with fear-related disorders. But until now, it's been unclear whether the eye movement aspect of EMDR actually provides any benefits beyond traditional exposure therapy. Two recent experiments just confirmed that eye movements in fact suppress fear-related amygdala activity in the brain. (EurekAlert)
7. Did Mona Lisa have a thyroid disorder?
An M.D. analyzed the famous Mona Lisa portrait and concluded that Lisa Gherardini, the woman pictured, likely had hypothyroidism. This would explain the thinning hair, yellow skin, and possible visible goiter. It also makes sense, given that the Italian diet at the time lacked iodine. (mindbodygreen)
8. Burberry, under criticism for using fur and unethical waste practices, said it will stop destroying unsold merchandise and go fur-free.
In a statement issued by the company last week, Burberry expressed that it would stop destroying unsalable merchandise, effective immediately. "This commitment builds on the goals that we set last year as part of our five-year responsibility agenda and is supported by our new strategy, which is helping tackle the causes of waste," the statement read. Going completely fur-free is also part of this initiative. (Refinery29)