Don't Agree With Trump's Climate Policies? Here's An Easy Way To Take A Stand
mbg Sustainability Editor
By Emma Loewe
mbg Sustainability Editor
Emma is the Sustainability Editor at mindbodygreen and the author of "The Spirit Almanac: A Modern Guide To Ancient Self Care."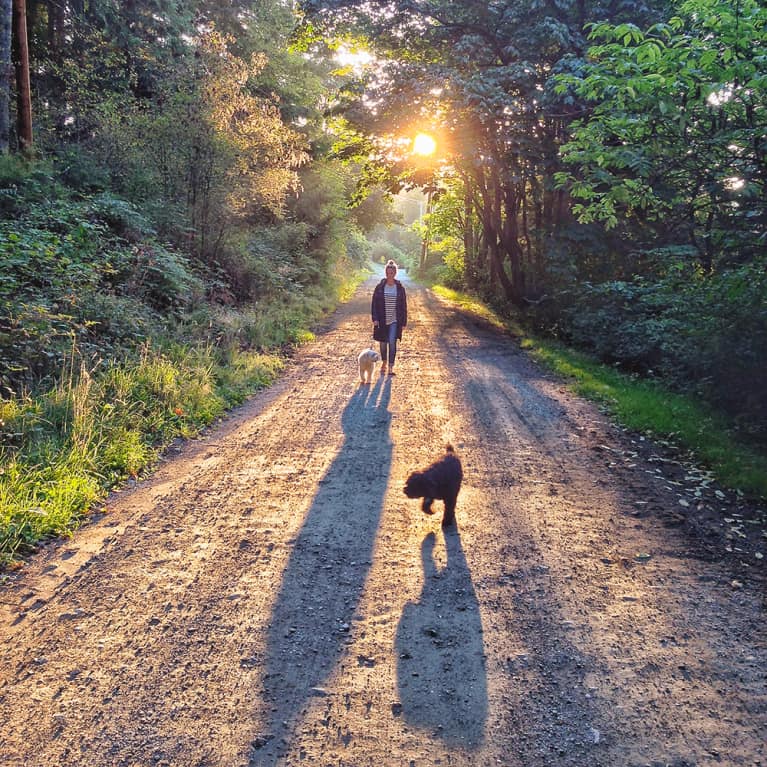 President Trump has made it abundantly clear that protecting our natural resources is pretty low on his list of priorities. Since being sworn into office, he's vowed to pull the United States out of the Paris Climate Agreement, placed a climate skeptic at the helm of the Environmental Protection Agency, cut funding for environmental health investigations, and put our national parks under fire. He's scrapped the White House's climate change webpage and taken steps to drop federal scientific research altogether.
When Rhea Suh, the president of the Natural Resources Defense Council, a leading environmental action organization, stopped by our offices for the mbg podcast this summer, she broke down what these actions really mean for Americans. Through repealing laws put forth to protect the water we drink and the air we breathe, Trump is endangering all of us, across party lines and ideologies. "I think he's surpassed even our worst expectations on how bad an administration could be on environmental issues," she said.
Trump's gradual repeal of the Clean Power Plan, a regulation passed by the Obama administration to limit the carbon dioxide emissions from new and existing power plants, is perhaps the most egregious attack on our shared resources to date. In nixing the plan, he's taking a giant leap backward in climate protection and sending the message that profit will always trump (ugh) pollution.
Thankfully, people aren't taking this lightly. Instead, they're planting the seeds of rebellion—quite literally.
Trump Forest is a crowdsourcing initiative that plants trees to offset the carbon emissions Trump is welcoming into our air. Touting the catchphrase "Where ignorance grows trees," the company has a simple ask: Pledge to plant a tree in your area, or donate money so that a nonprofit can plant one for you.
Since its foundation in spring, the forest has amassed over 375,000 trees, both in and out of America's borders.
"People all around the world realize that we're all going to pay for his [Trump's] actions," Trump Forest co-founder Adrien Taylor (who is, ironically, from New Zealand) recently told Vox. Though an estimated 10 billion trees are needed to effectively undo Trump's repeal, he's optimistic we can get close.
"We are looking to cover an area about the size of Kentucky or the North Island of New Zealand or Iceland. These aren't huge areas, especially when you break them down by country. Split that between 200 countries around the world, and it's not too bad," added co-founder Dan Price (also from New Zealand).
It's encouraging to see the movement taking root across the world, to see people from all walks of life galvanizing into motion. While planting a tree may feel like a tiny, insignificant action right now, it's still an action. Though trees may seem lonely and out of place in isolation, together they form lush, life-promoting forests. And was there ever a more fitting metaphor than that?
It's been a really difficult few months for the environment. Pledge to help out by planting a tree or taking another powerful stand on a local level.