This Home Is Basically A Whimsy Art Museum & We Couldn't Love It Any More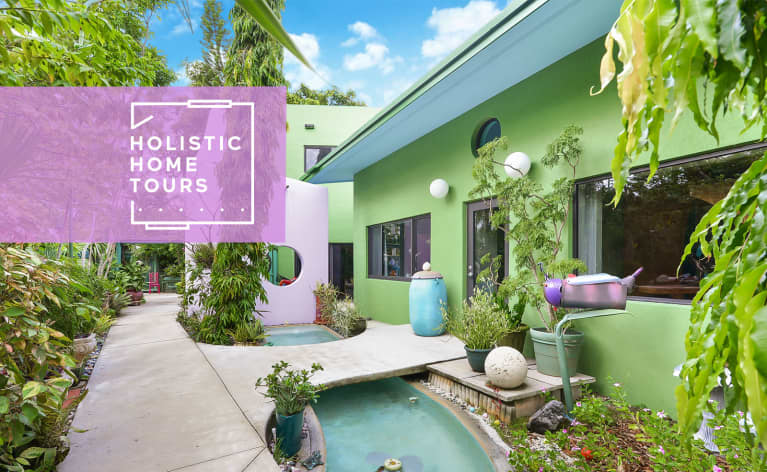 Looking at Michael Jude Russo's home in Wilton Manors, Florida, is like staring into the mind of an artist. The master upcycler has filled the space with unique creations that prove "waste" is just a construct. For Russo, no material is off-limits; he's found a way to use items such as headlights, combs, and eyeglasses in his whimsical designs.
"It's a total reflection of my appreciation of life, habitation, nature, humor, and spirituality," the artist tells mbg of the house and studio space he's lived in for over 10 years. Here's his take on finding inspiration everywhere, turning trash into treasure, and living a creative life.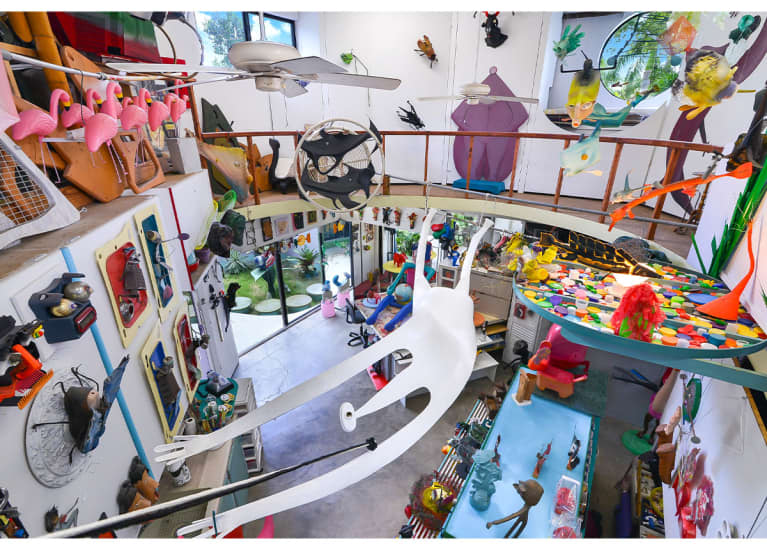 What's the oldest thing in your home? The newest?
The oldest thing in the home is "Hingecoil," a sculptural Art Nouveau–inspired dining ensemble I created in 1973 as an experimental New York City furniture designer. The newest addition is an upcycle bird sculpture called "A Duck—But Not" that incorporates bike seats, a palm frond, swimming pool equipment, etc.
From a very young age, I felt compelled to transform things into art.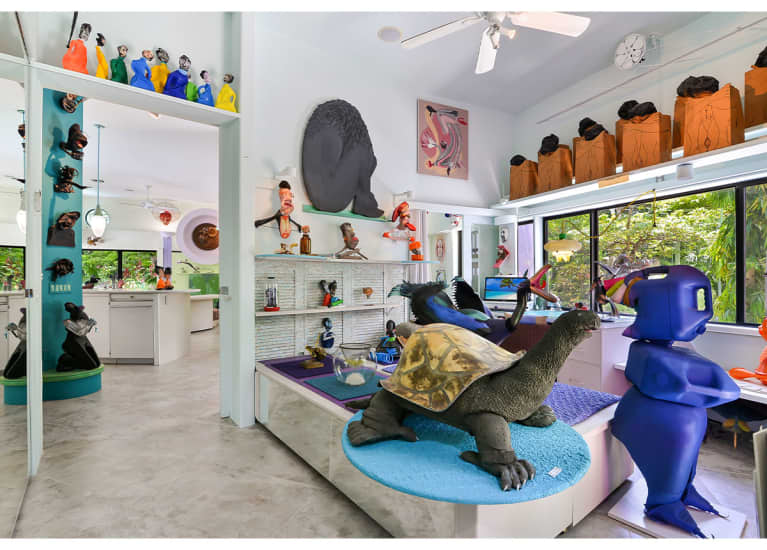 What's the most sentimental thing hanging on your wall, and what's the story behind it?
"To Coin a Phrase"—the rusted elements laid on the floor in a corner of my New York studio for 12 years, but I didn't complete it until I had a creative spark in my imagination. The time taught me that ideas sometimes need to cook.
What first made you want to create art with upcycled materials?
From a very young age, I've felt compelled to transform things into art. In my early experimental furniture design, I discovered that scraps from the work could be artistically combined. This led to the idea that any and all materials comprised a world of "art supplies" for me. From that point forward, I realized the words "waste" and "useless" indicated a counterproductive state of mind. Everything has unlimited potential value in art and beyond.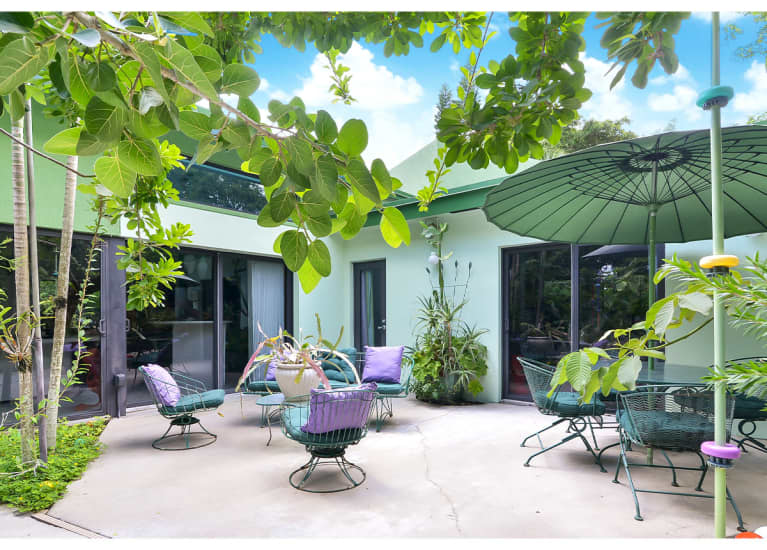 What is the most unconventional material you've ever used to make art?
Auto headlights, television tubes, high-heel shoes, jerrycans, combs, eyeglasses, kitchen utensils, old dried paint brushes, etc... Almost all of them could be considered unconventional as art supplies.
I love that each room in your home feels like it has a theme—was that intentional?
The rooms of the home are somewhat thematic. The Great Room is humanistic if defined by its major pieces. The entry and bedroom areas express animal and spiritual themes. But as in life, all the themes are entwined throughout the house and garden.
The studio space is presently set up as a gallery exhibiting many themes including nature, pets, environmental, and love.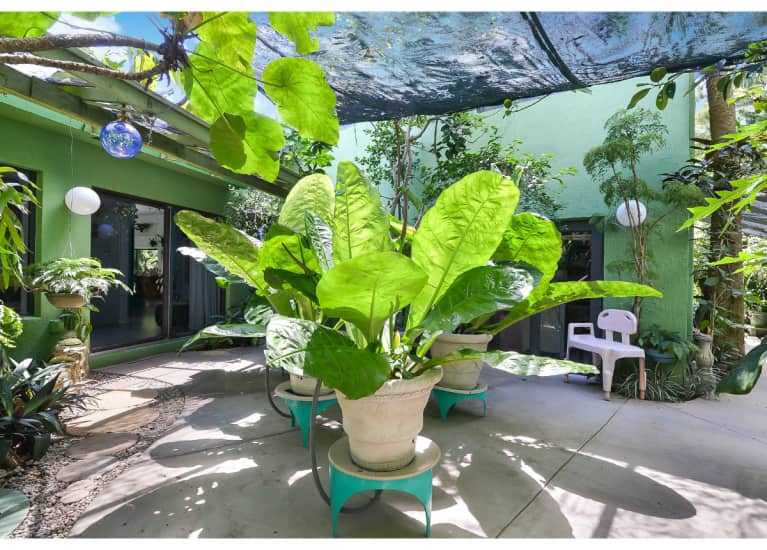 What do you love most about living surrounded by art?
The tranquillity. Everywhere you look there is an interconnectedness and fluidity to be appreciated. There's a great deal of circularity in the interior and landscape design. The sound and look of the exterior water features add to the serenity and liveliness of the grounds.
I saw that you're selling the home! What do you hope the space brings to its next inhabitants?
I'm hopeful that the next inhabitants will experience the fun and cohesive ambience in the home. I have always been excited by the process of building a home that materializes what previous homes have taught me. My plan is to take my next home from my imagination to reality. The creative future is unlimited.