An Extreme Adventurer Names The Country's Top Hiking Trails
Over the past six years I've been fortunate to travel to 43 out of the 50 states and nearly every province and territory in Canada. While I don't always get a chance to hit the trails, I've been able to find some hidden gems on the road. If I only had to do these six hikes the rest of my life, I'd be happy.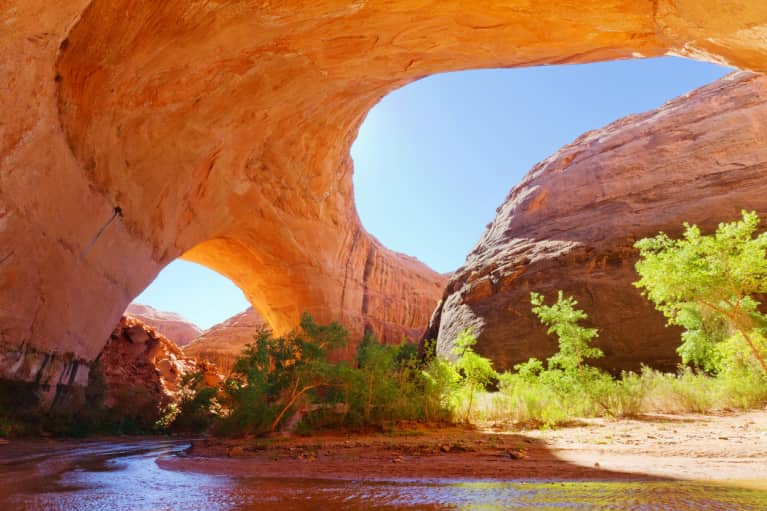 Having grown up here, I'm certainly a little bit biased, but considering that Utah boasts five incredible National Parks, the state has become known the world over as a destination. Utah is a massive state with a very diverse landscape, so I'll give you one trail in the north and one in the south.
For northern Utah, my favorite trail by far is a lesser-known one called The Road to WOS, located in Summit Park. The trail isn't very long, but it boasts some of the most breathtaking forest I've ever seen. There's an option to turn around at the top of the trail where it flattens out for a nice four-mile round trip, or you can continue up to Summit Park Peak for more of a challenge, adding two miles to your hike. The trail is located behind a quiet cabin community, so it's nice and peaceful and doesn't get a ton of foot traffic. It's dog- and mountain bike–friendly, and once you check it out you'll wonder why you've never heard of it.
In the southern part of Utah, Coyote Gulch reigns supreme. It's located inside the Grand Staircase National Monument, and you'll definitely feel like you're off the beaten path. Coyote Gulch has it all: ancient Anasazi ruins that are nearly as perfect as they were 2,000 years ago, cascading waterfalls with red sandstone backdrops, pools of water to wade through, and unsuspecting beautiful cottonwood trees to provide shade near the river. This hike will truly make you feel like you're on another planet. It's an oasis in the desert, and you might not even see a soul along the way.
I grew up spending summers at my grandparents' cabin in quiet little Victor, Idaho, about 30 miles from the busier tourist town of Jackson. My pick for this area is Pole Canyon. It's horse-, dog-, and mountain bike–friendly and gently climbs up a stunning canyon. This is a good hike for nearly all abilities, although it does get a little bit steeper towards the top. You'll feel like you're in an enchanted forest the entire time. You'll be right above a crystal-clear stream nearly the entire hike, so if you have a personal filter, stick it in the river and enjoy some of the best-tasting mountain water around! One last PSA: Please use caution for bears! I always trail-run this one with bear spray and a bear bell.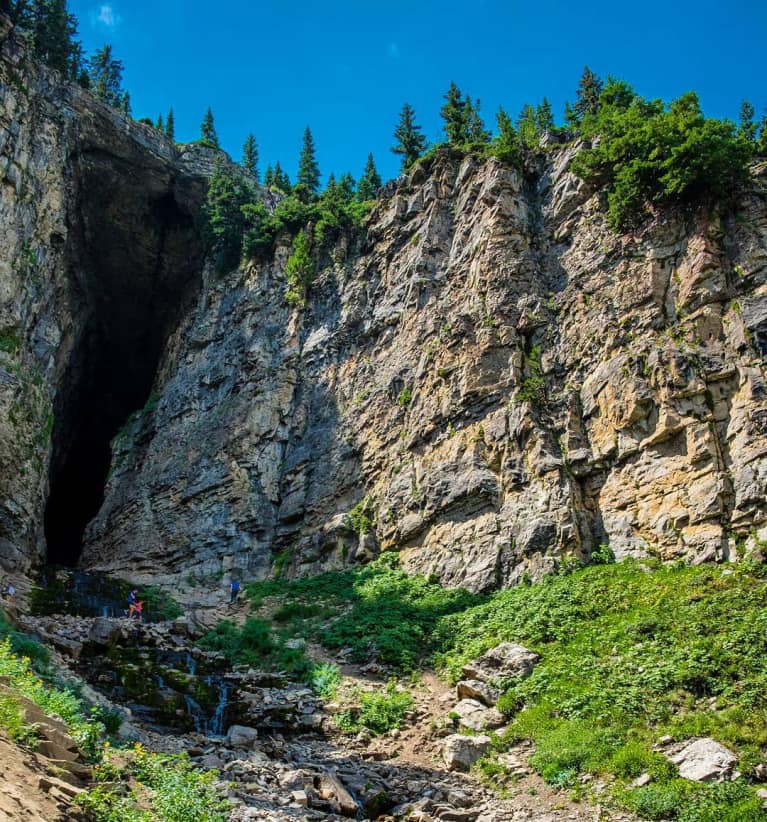 While you're in the greater Jackson Hole and Teton area, do yourself a favor and stay on the Idaho side, where you'll be able to access my favorite trail in all of Wyoming: Darby Canyon Wind Caves, just outside of Driggs, Idaho. Be sure your car can handle a dirt road and gravel for nearly 20 miles, where you'll finally come to a dead end and be in pristine forest. The hike is 5.4 miles round trip and suitable for most abilities. I've seen plenty of young kids hike up this one. You'll start by hiking through a magical forest and crossing the river for a little while, then begin to switchback your way up the glacial valley, scaling some cliffs (but you'll still have some distance—it's not dangerous). The views get more and more magnificent the higher you get. The crown jewel of the hike is a giant cave that has a waterfall cascading outside. It's incredibly refreshing on a hot day.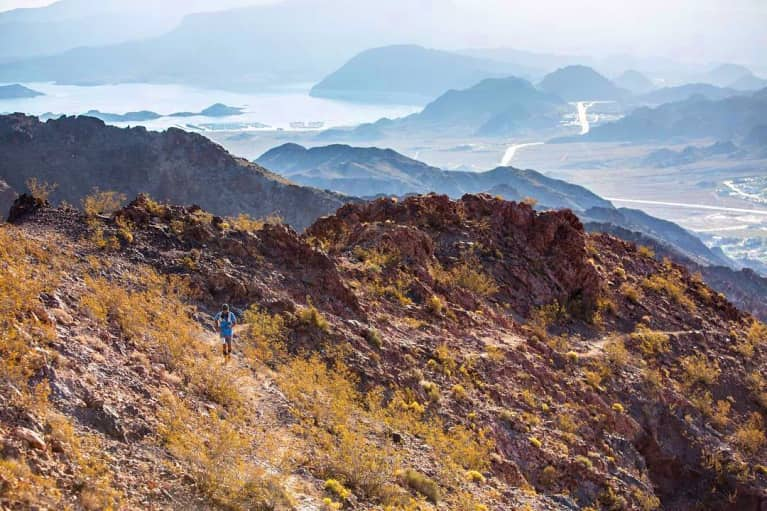 Millions of people travel to Las Vegas every year, but very few ever get out to realize that there is phenomenal hiking in a stunning desert setting just 30 minutes from the strip. Bootleg Canyon, located in Boulder City, is my pick for this state. While it has incredible mountain biking, it's a perfect place to set out on a hike with views of the Las Vegas skyline in the far distance. The best part? You won't hear anything but the wind blowing. This hike is amazing in the winter, fall, and spring, but if you go in the summer, please, please bring plenty of water, because there is virtually zero shade.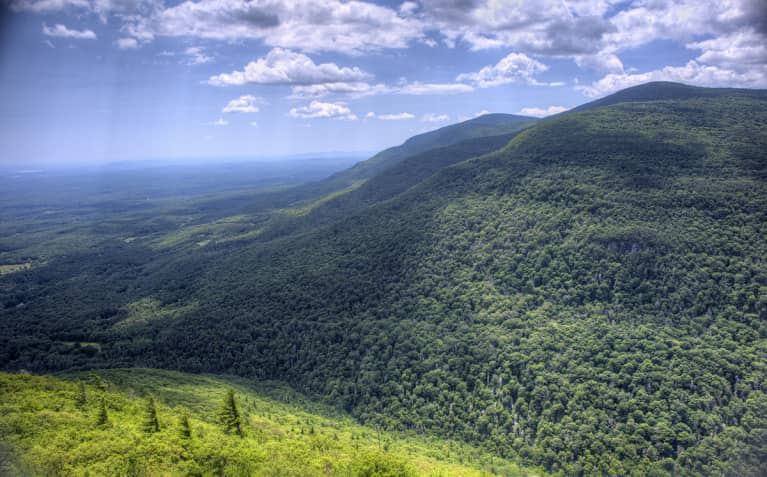 For my hiking experiences on the East Coast (which have been fewer), I'd have to say my favorite is still the Overlook Mountain Trail just outside of Woodstock. This trail is definitely heavily trafficked, but the beauty is so stunning I can't not recommend it. The moss-laden rocks, forests, and views from the top at the fire tower are incredible. It's good for all abilities, yet it has steeper sections that can take your breath away.
No matter where you're going, be sure to pack these energy-packed snacks and read these healthy hiking pointers before you set out.