The Gum Disease–Alzheimer's Connection You Need To Know About
mbg Health Contributor
By Gretchen Lidicker, M.S.
mbg Health Contributor
Gretchen Lidicker earned her master's degree in physiology with a focus on alternative medicine from Georgetown University. She is the author of "CBD Oil Everyday Secrets" and "Magnesium Everyday Secrets."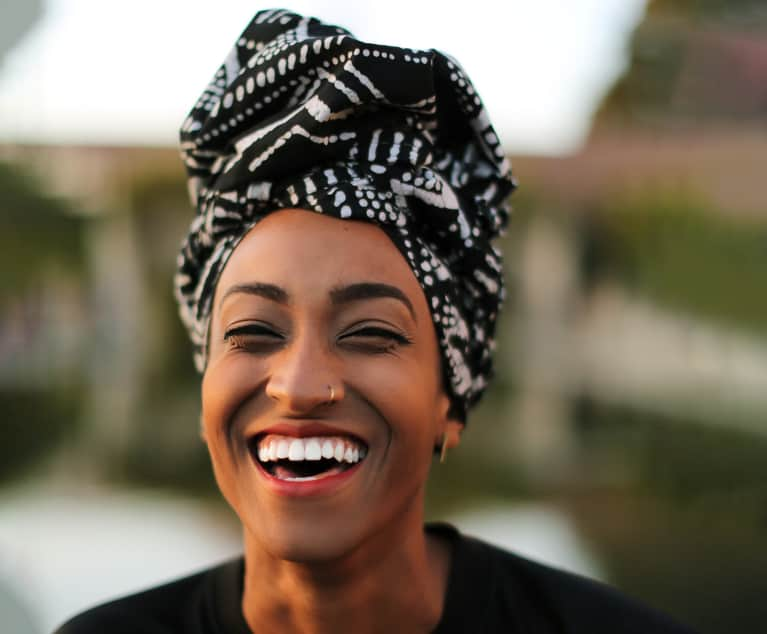 January 24, 2019 — 17:00 PM
In recent years, we've begun to suspect that Alzheimer's is more than just a degenerative brain disease. Instead, researchers think it could be infection-related. And that's a big deal because there is currently no cure for Alzheimer's, nor have there been any new dementia treatments developed in the past 15 years. Alzheimer's disease is the fastest growing epidemic in America.
But now, a new study published in the journal Science Advances, made an interesting (and unexpected!) breakthrough. It showed that the bacterium Porphyromonas gingivalis—which is the pathogen famous for causing chronic gum disease—is found in the brains of Alzheimer's disease patients. Gum disease, also known as periodontal disease, is caused by a buildup of bacteria in plaque between the gums and teeth, which can cause the tooth to become inflamed. Risk factors for gum disease include age, smoking, diet and even genetics.
So how exactly is this connection relevant? The results of the study showed that toxic proteases that are produced by the bacterium were also found in the brain—and that levels of these proteases (called gingipains) correlated with tau pathology and other telltale signs of Alzheimer's disease. This means that targeting gingipains, or gum disease, in the first place could help prevent or treat Alzheimer's in the future.
The researchers, led by Jan Potempa, a microbiologist from the University of Louisville, then went a step further. They infected mice with Porphyromonas gingivalis and found that it led to brain colonization of the bacteria and increase in amyloid beta (Aβ), another major marker of Alzheimer's disease.
Unfortunately, there is no drug that targets gingipains right now, but it's a step in the right direction and this is interesting progress in trying to figure out exactly how to tackle Alzheimer's prevention and treatment. So what can you do now to prevent problems with your brain health in the future? Alzheimer's is often referred to as type 3 diabetes because of its close connection to lifestyle factors like your activity level and how much sugar you consume. Start by getting plenty of exercise and reducing your intake of processed and refined foods. After that, make sure you're getting regular dentist checkups and brushing and flossing to prevent gum infections.