PSA: Allbirds Just Came Out With A New Shoe (And It Has Leonardo DiCaprio's Vote)
mbg Sustainability Editor
By Emma Loewe
mbg Sustainability Editor
Emma Loewe is the Sustainability Editor at mindbodygreen and the author of "The Spirit Almanac: A Modern Guide To Ancient Self Care."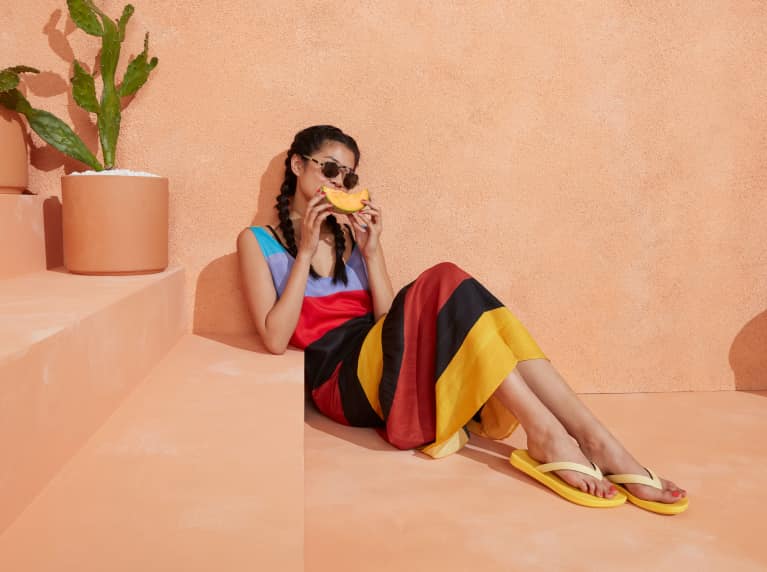 August 1, 2018 — 11:00 AM
When Allbirds launched in 2016, it did the seemingly impossible: It made sustainability cool. In the two years since, the footwear brand has sold over 1 million pairs of shoes and signed on some incredible investors (Leonardo DiCaprio just announced his involvement with the company) while staying true to its mission of creating better things in a better way.
Founders Tim Brown, a former soccer player from New Zealand, and Joey Zwillinger, an engineer and renewables expert, are shaking up the industry by rejecting the idea that you need to come out with different styles season after season. Instead, they're selling only a handful of shoe styles—all of which are made from sustainably sourced materials like merino wool and eucalyptus tree fiber. And today, they're announcing the latest addition to their carefully curated lineup: a flip-flop made of sugar cane.
According to a recent report measuring the footwear industry's environmental footprint, the industry creates a whopping 700 million metric tons of CO2. When I recently caught up with Brown and Zwillinger, they explained that a large part of that is due to a petroleum-based plastic called EVA, which is used to make most shoe soles today.
Since Allbirds' inception, the team has been looking for an alternative to the material that is less energy-intensive to create. Their search has led them to sugar cane, a renewable resource that is actually carbon negative since it cycles through carbon dioxide, along with rainwater and sunshine, in order to grow. The sugar-cane-based plastic used for the brand's newest product—a sleek, colorful flip-flop modeled after traditional Japanese sandals called Zori—will be sourced from Brazil.
"We wanted customers to be able to experience the material directly on the foot before we roll it out to the rest of our product line," explained Brown.
While this new style may seem like a departure from the Allbirds signature look, it's in keeping with the brand's intention to keep things simple.
Easing the industry's footprint.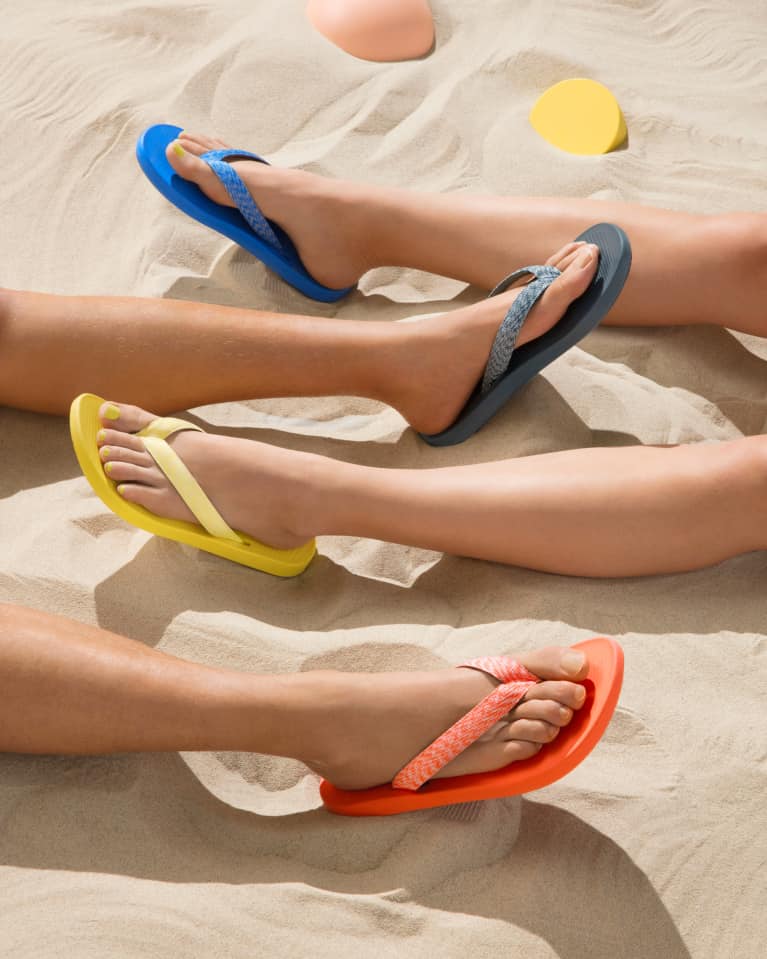 With the launch of this new product, Allbirds is also announcing that it will open-source the material they used to create it. "For too long, the fashion industry has been paying lip service to the idea of sustainability," Brown said, and Zwillinger added that the new plastic has the potential to make a huge dent in the industry's footprint.
If Allbirds' success is any indication, switching over to materials that tell a sustainable story makes good business sense as well. "The response we've received has been beyond our wildest dreams," Brown says. "And it goes to show that people are looking for products that stand for something."
Here are a few more popular brands leading the way to a cleaner future.