Allbirds New Limited-Edition Shoes Are Inspired By An Unlikely Animal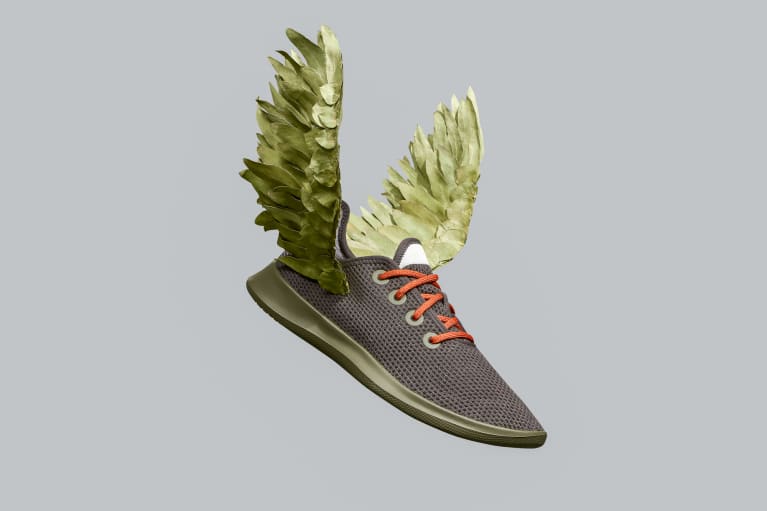 April 15, 2019 — 12:00 PM
Leading up to Earth Day 2019 (who else has it marked in caps on their calendars?), Allbirds is staying true to its name by launching a fun new initiative for the birds.
The sustainable shoe brand will be collaborating with the Audubon Society on a line of limited-edition kicks inspired by climate endangered birds. Every day this week, through Friday, a new "species" of shoe will hit stores. The best part? All proceeds will go back to the Audubon to fund their conservation initiatives.
The hero of today's pair is the Painted Redstart: a small critter with a bright red belly native to the American Southwest whose habitat is threatened by climate change.
"Like Audubon, taking care of our planet and birds is what drives Allbirds," David Yarnold, president and CEO of the National Audubon Society, says of the inspiration for the partnership. "They're a model for corporate engagement, and we're immensely grateful for their commitment to conserving our planet and curbing the effects of climate change for birds and people."
Considering that half of the birds in the U.S. could be affected by shrinking habitats by the end of the century, we're hoping this campaign is a soaring success.
During the weeklong product drop, Allbirds will be announcing other environmentally friendly initiatives going on behind the scenes, including a new nonprofit partnership program. Allbirds and Alma Philanthropy have joined forces to give employees more access to environmental nonprofits—both through volunteering opportunities and events held in their NYC, Chicago, and Boston stores.
It all speaks to Allbirds' desire to make in-demand, millennial products that give back to the Earth. As co-founder Tim Brown said on his episode of the mindbodygreen podcast, "We've only got 12 years to reverse the impact of global warming. The moment is now. I don't think it's only about consumers changing their behavior, although I think that's a part of it. I think it's fundamentally about businesses changing the way they operate."