A Wellness Mecca Grows In Brooklyn
Contributing Wellness & Beauty Editor
By Lindsay Kellner
Contributing Wellness & Beauty Editor
Lindsay is a freelance writer and certified yoga instructor based in Brooklyn, NY. She holds a journalism and psychology degree from New York University. Kellner is the co-author of "The Spirit Almanac: A Modern Guide to Ancient Self Care," with mbg Sustainability Editor Emma Loewe.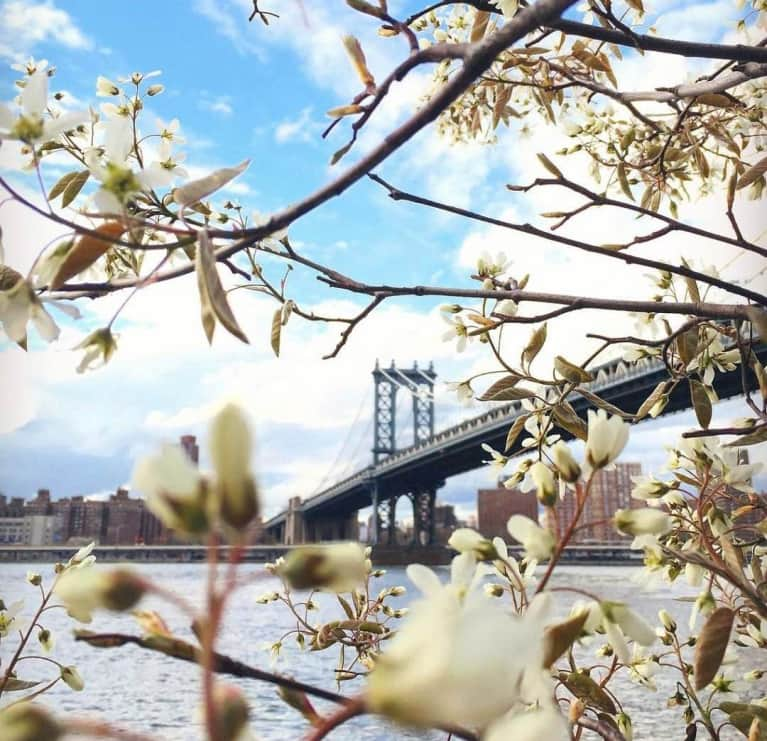 New York's expanding wellness scene knows no bounds. A few years back when boutique fitness and high-intensity workouts were trending, the Flatiron district was a hot spot with studios like the Fhitting Room, Barry's Bootcamp, Y7 Yoga, Bandier's Studio B, Flywheel, multiple SoulCycles, SLT, Uplift Studios, and others. As the collective interest in fitness took a decidedly less sweaty and more restorative approach, trendy studios like WOOM Center, The Studio (a Katonah yoga offshoot), Sky Ting Yoga, New York Pilates, and ModelFit cropped up on and around the Bowery.
While it's worth noting that these movement-centric communities are still going strong, there's still a need to fill because there's more to wellness than working out. Brooklyn's "DUMBO" area—which stands for Down Under the Manhattan Bridge Overpass—is quickly becoming the epicenter for living a wellness lifestyle. DUMBO is situated at the end of the Brooklyn Bridge, and until recently has been a tourist mecca, home to world-famous Grimaldi's pizza and the perfect photograph of the Empire State Building framed by the bridge.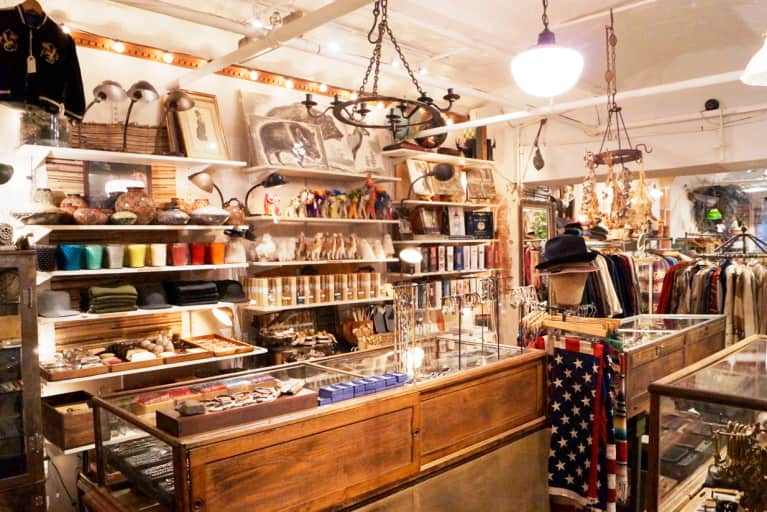 But DUMBO's roots are in wellness. Its humble beginnings remain cornerstones of the neighborhood. Brooklyn Bridge Fencing, a favorite for Brooklyn families; Forager's, an eatery focused on local and sustainable food; Gleason's boxing gym, a destination for fit folk who are serious about boxing; Front General Store, a highly curated boutique selling vintage clothing as well as eco-friendly home wares; and, of course, our very own mindbodygreen headquarters planted the seeds for the wellness lifestyle mecca it has become.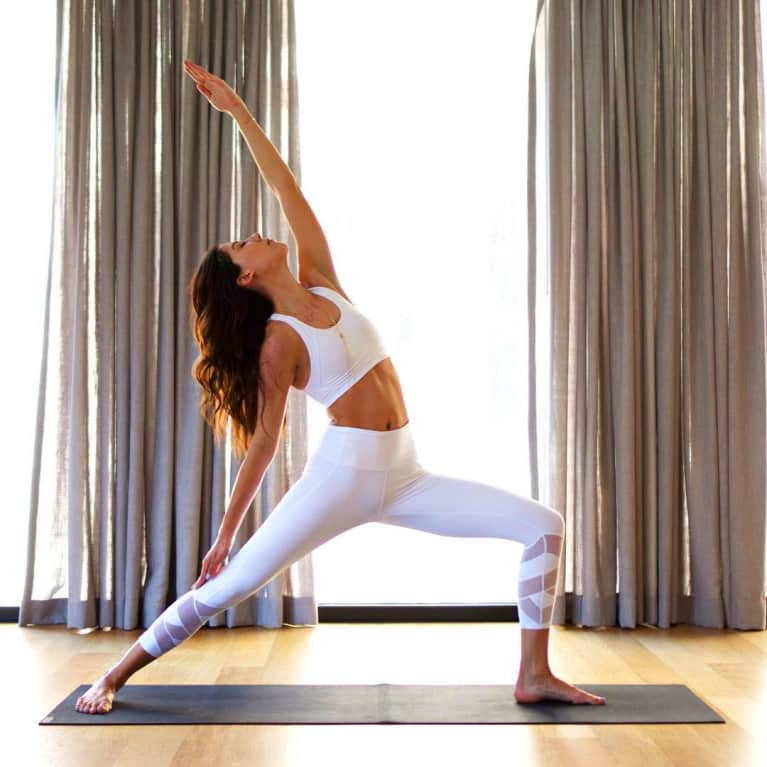 In the last year, there's been explosive growth in DUMBO, and most new spots have one thing in common: Their businesses all offer some way to cultivate personal well-being. Bluestone Lane, Equinox, Shadow Box, Taco Dumbo, Yoga Vida, Westville, and Sweetgreen, all of which opened in the last year or so, fall into this new lifestyle. 1 Hotel Brooklyn Bridge was another huge addition to the area, both in size and offering. 1 is a boutique hotel built with reclaimed materials looking to bring a sense of calm, nature, and retreat to staycationers and tourists.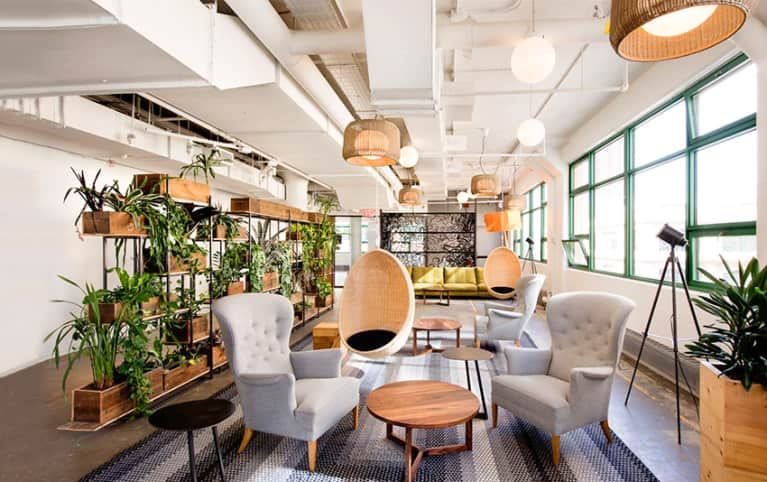 Why DUMBO? With the Etsy headquarters now stationed in DUMBO and a new WeWork, a co-working space that is home to several startups and freelancers, the area is becoming a commuter destination after many years of being predominantly residential. People needed more options for lunch and somewhere to get their sweat on after work. For DUMBO residents, who tend to be families and older people (because let's be real, apartment prices there are not cheap), the wellness boom is meeting the needs of a more mature crowd who doesn't want to venture into Manhattan for their favorite healthy food, workouts, or eco-shopping. Can you blame them? With more trees, a slower pace, and a waterfront, we wouldn't want to leave either.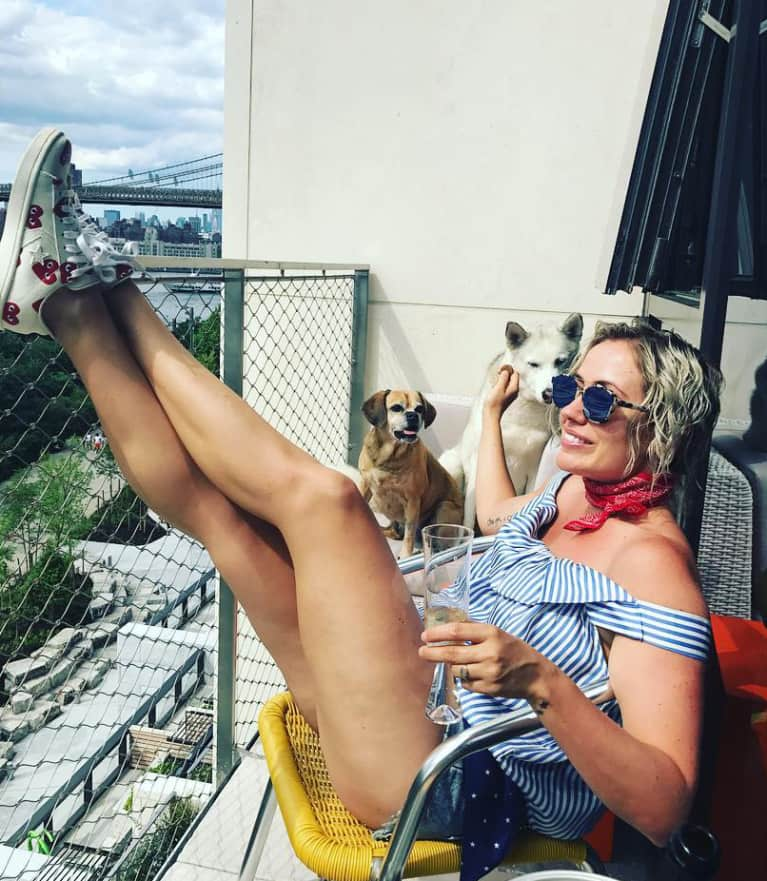 Plus, a few cool people at the center of the wellness movement now call DUMBO their home: yoga teacher, author, and podcast host Kathryn Budig lives here with her girlfriend Kate Fagan, who co-hosts their podcast Free Cookies; award winning chef and cookbook author Seamus Mullen; author and influencer Phoebe Lapine; Ari Meisel, who healed his Crohn's disease with food; Tara Stiles and Michael Taylor, founders of Strala Yoga; and Paige Bourassa, acupuncturist to the wellness world. mindbodygreen's own founder and CEO Jason Wachob and founding partner and chief brand officer Colleen Wachob, live in DUMBO too. "When we moved to DUMBO in 2009, it was the neighborhood that felt closest to my West Coast roots. The green parks, proximity to the East River, and running paths help me spend a lot of time outdoors and feel like a Californian in New York," said Colleen, pictured below with her daughter.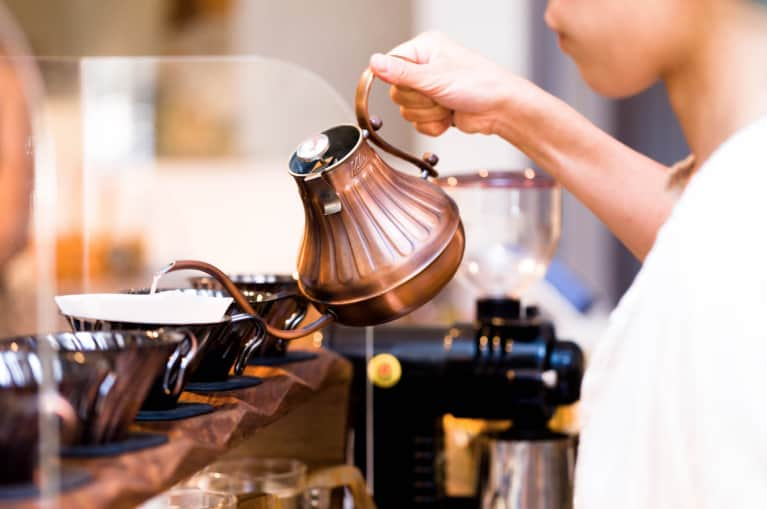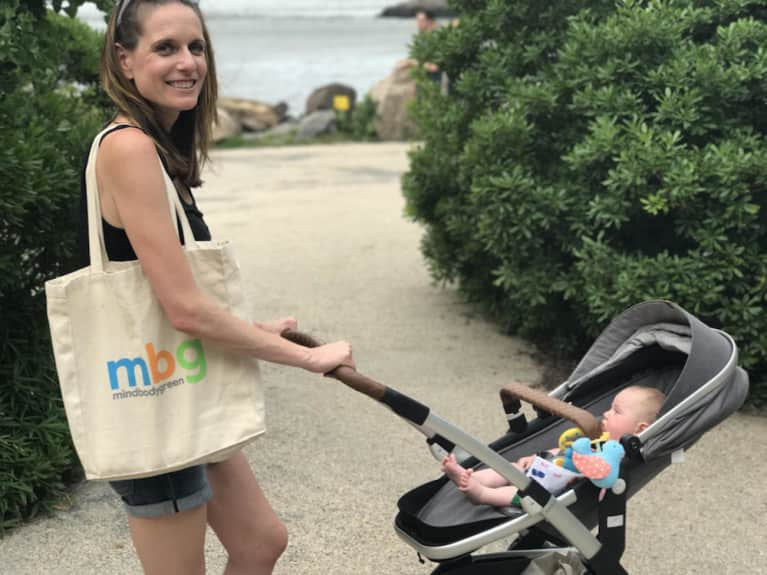 Leave it to the locals to uncover some hidden gems. "My favorite spot to get coffee is this Japanese gallery/bookshop/coffee shop called Usagi on Plymouth Street. The coffee is meticulously prepared, and it's a great, serene place tucked away to read a book and escape the hectic Dumbo foot traffic," said Mullen. Lapine has a pro tip on where to get a summer drink. "Since I'm all about healthy hedonism, when I'm in the mood for a delicious cocktail, I love going to The Gatehouse. It's a hidden treasure at the foot of the Navy Yard, where Kings County Distillery serves signature drinks using their whiskey. It's also a great option in warmer weather since they have a backyard space." Noted!
mbg founder Jason Wachob put it nicely. "I love the cobblestone streets, industrial warehouses, beautiful bridges, lush green park, and east river and skyline views. Couple that with the great creative energy, a developing wellness epicenter, and the fact that we're so close to manhattan (yet it feels like we are so far away) leads me to believe that DUMBO is the best place to live and work in NYC." Meisel agrees, and said strikes on a feeling of nostalgia. "I grew up in SoHo my whole life and it's completely changed. Dumbo maintains that neighborhood, family feel I remember when I was growing up and now that I have four small children, it's the only place in the city that feels really good no matter where we explore," he said.
In the end, like most things, the root of it all is the people. "Wellness is all about community for us, and that's why we're moving to Dumbo," said Tara Stiles. "Thanks to a 10-year recommendation by our dear friends Colleen and Jason Wachob who pioneered the neighborhood back when we had to order a car service to get back to Soho because the trains didn't run frequently on the weekends. A lot has changed since then. What I'm most excited about is that we have baby girls the same age who love to hang out and I can't wait to see them run around the neighborhood together."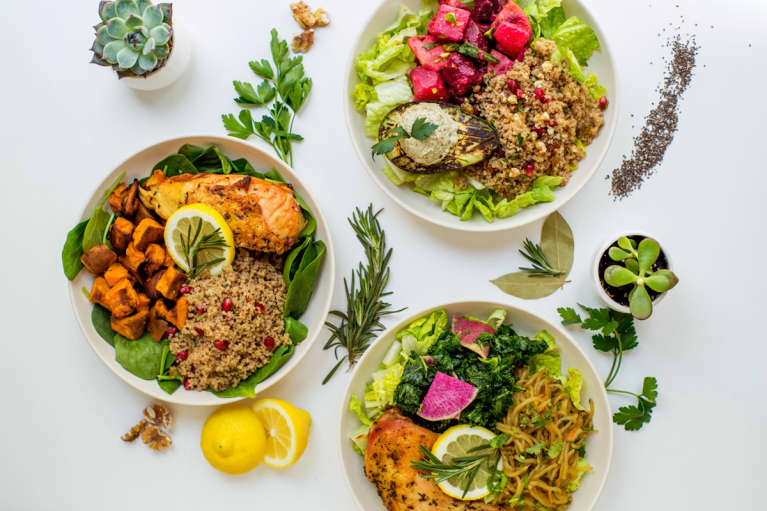 And the expansion continues! There are lots of new health-focused openings around the corner. Mulberry & Vine, whose tagline is "Live dirty, eat clean," will open on Prospect Street. The Smile To Go and Vinegar Hill House opened outposts recently, as did Lauren Bush Lauren's FEED cafe, which are all located in the Empire Stores development on the waterfront. West Elm's offices are in the same complex, and rumor has it the women-only co-working space with a 3,000-person waiting list, The Wing, will open there at the beginning of 2018.
So if you're looking for a change of pace—a slower one, with waterfront views and delicious food, to boot—come hang with us in DUMBO!
If you happen to be traveling to (or live in!) Hong Kong, here are the wellness spots you need to check out. Plus, here's a genius trick to try next time you feel groggy after a flight.