The Secret To Staying Grounded Anytime, Anywhere (From A Full-Time World Traveler)
mbg Contributor
By Shannon Kaiser
mbg Contributor
Shannon Kaiser is the best-selling author of 5 books on the psychology of happiness and fulfillment including The Self-Love Experiment, Adventures for Your Soul, and Joy Seeker. She has a B.A. in Journalism and Communications from the University of Oregon.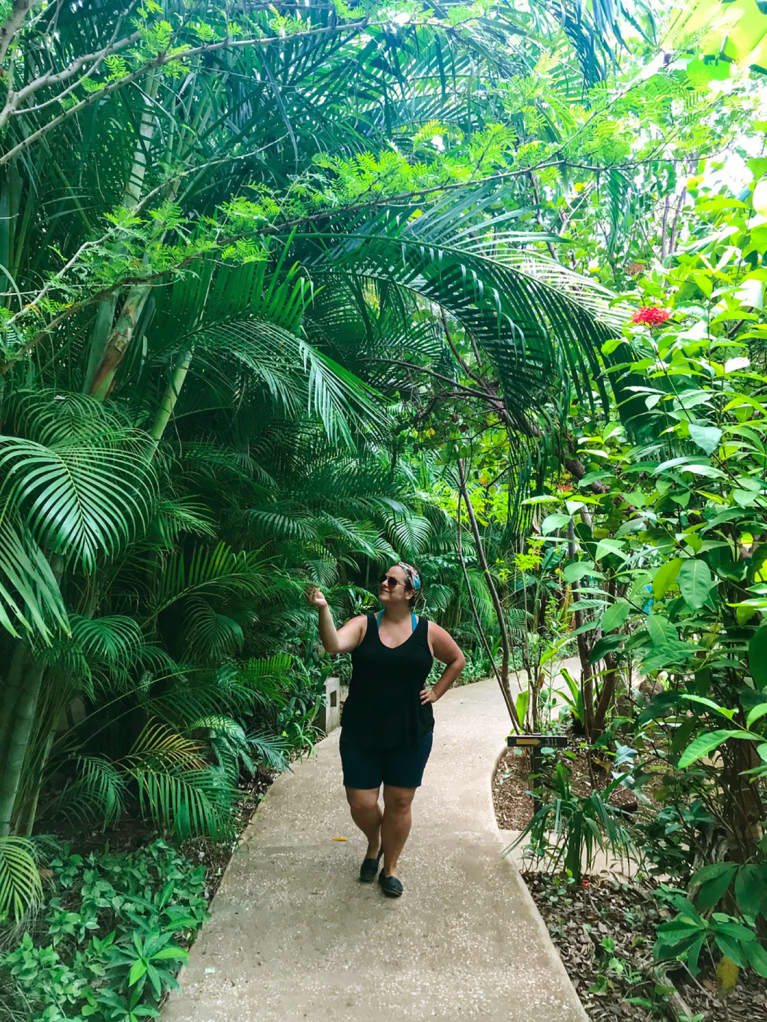 Memorial Day means it's officially the time of year when we pull out our bucket lists, dust off our suitcases, and try to find our passports. After a long winter, we open our arms gratefully to embrace summer, and with that comes a focus on travel. Sixty-eight percent of Americans plan to head out on a summer vacation this year and turn dream destinations into doable realities.
Travel is an opportunity to break away from routine, get out of our comfort zones, and expand our perceptions and beliefs. It brings us a sense of awareness that's unlike any other. I think this is partially due to the fact that travel is about staying steady through extremes. When we are thrown into new cultures and asked to navigate the uncertainty with confidence and clarity, it takes lots of inner strength.
Through my experience solo traveling around the world for a year straight, I've picked up some insights into how to maintain this internal sense of peace and grounding no matter where in the world we may be. Here are some lessons I've learned in my travels that are keeping me grounded and at ease:
1. Feeling good is all about a daily practice.
Traveling to new destinations is a great way to stay consistent with your wellness routine. For me, this looks like scouting out the healthiest cafes, restaurants, and juice bars. It's fun to discover new places, and your body feels great when you nurture it. I also make sure to stay focused on daily movement, either using my Fitbit to track my steps around the city or by joining a gym (many fitness centers have tourist day or week passes). I also love to sign up for a spin or yoga class at a fun new studio; it's a great way to dive into the local community of the places you visit.
And don't forget about tending to your spirit daily on the road! I recently traveled to Costa Rica to participate in a one-week wellness retreat at a life transformation center called Rythmia. While there, I discovered surprising spiritual life truths that helped me feel more satisfied and fulfilled. I remembered the value of a practice and how the daily steps we take, one at a time, all work together to create a holistic, healthy, happy experience.
Where you are today is part of your journey. Embrace it, accept it, and see it as the reward it is.
2. The journey is the reward.
Sometimes when we travel, we get so focused on all the things we want to do that we become overwhelmed. If you're like me, you may get a major case of FOMO (fear of missing out). When this happens, we aren't fully present, which means we can't truly enjoy each activity or place. Instead of racing to the next thing, try to slow down and really take in the wonder. Spend an afternoon just being—you don't always have to be doing.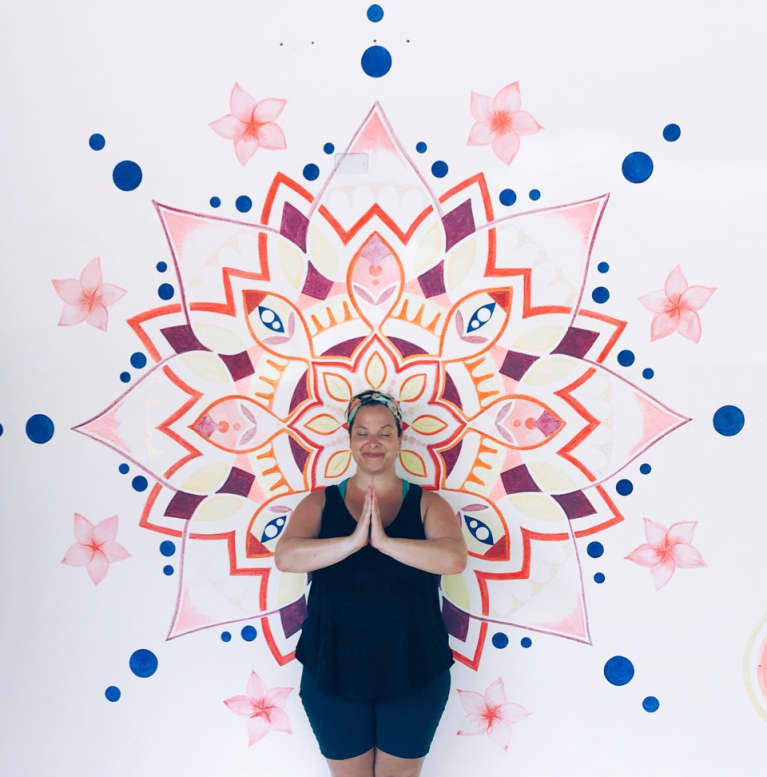 3. Everything is your teacher.
As Gerry Powell, the founder of Rythmia, says, "The situations in your life that feel overwhelming are not happening against you but for you." Everything in our life provides a chance to learn more about ourselves and one another. When you travel, it can be easier to recognize that everything is a divine opportunity. Instead of bringing your ideals and perspective to each destination, observe the local customs and see how things are done. Every culture has a way of doing things that works well for them. Let the world be your teacher, as learning from others can help you grow and be more open-minded.
4. All joy in life comes from giving.
Everything in life has a natural balance to it, and we can become stressed when things are extreme. This includes giving and taking. You may be taking a lot and looking for ways to get more, reach more, or have more. In this experience, our spirit feels exhausted. Our essence, who we really are, is to give freely more of our true selves. True joy in life comes from giving from your heart, without expecting, needing, or wanting anything in return. You will feel more balanced when you look at your time, money, and energy and ask, "Where can I give more?"
You can do your part when traveling by staying at hotels and participating in tour companies that are dedicated to giving back to local communities, which will make a lasting impact on the environment and local culture.
5. Courage comes from your heart.
It's easy to become distracted when you travel, but your heart is the best compass. If you become overwhelmed on your trip, simply take the time to return to yourself. Place your hand on your heart and repeat the mantra, "I am safe and protected; all is in the right order." This moment of connecting to yourself will help center you.
For more actionable ways to follow your heart, check out Shannon's mindbodygreen course, and check out these mantras for reprogramming your thought patterns.