Guess What? You Can Sport A Winter Glow With The Right Supplement
mbg Associate Editor
By Jamie Schneider
mbg Associate Editor
Jamie Schneider is the Associate Editor at mindbodygreen, covering beauty and health. She has a B.A. in Organizational Studies and English from the University of Michigan, and her work has appeared in Coveteur, The Chill Times, and Wyld Skincare.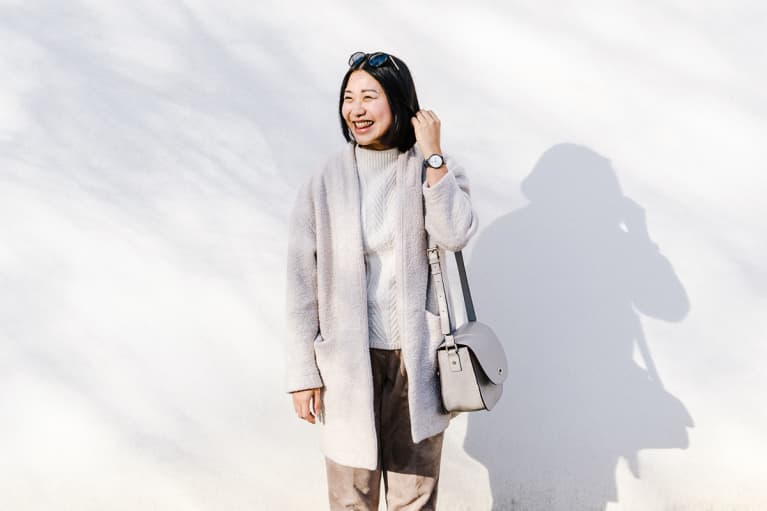 This article was produced to support the mindbodygreen supplements+ line. Our supplements adhere to the highest standards of ingredients and quality. We hope you enjoy these products, for more information
click here
.
It's no secret dropping temps do a number on your beauty routine—there's dandruff and scalp irritation, dry and static hair, and who can forget about those painful, irritated windburns? Well, to add to your list of winter woes, a colder environment can also make your skin look a bit dull. You're not imagining a sallow under eye area or ashen appearance right now—there's a logical reason your skin looks duller, but there's also a smart solution.
Below, how to get your skin dewy and radiant again with the right supplement. Repeat after us: The winter glow is a thing.*
Why your skin may look duller come winter. 
A supplement that can help you sport that winter glow.*
To support hydrated, glowing skin, you'll want to supply it with hydrating ingredients. mindbodygreen's nr+ contains phytoceramides, which help replenish your skin's lipid barrier and keep all the water trapped (thus, managing transepidermal water loss). Ingesting them helps enhance your body's natural levels; in fact, research shows that when you take ceramides orally, it can help the skin just as much as prescription-strength topical ceramides.*
The formula also features astaxanthin, a potent antioxidant that manages oxidative stress (which, it turns out, also hinders your glow), helps with photodamage, and enhances the overall tone of your skin.* In fact, astaxanthin is up to 1,000 times better at dealing with oxidative stress than that of its fellow antioxidants, and one scholarly review explains that astaxanthin was superior in promoting dermal fibroblasts (which is what helps make skin cells, elastin, and collagen), compared to other antioxidants.*
We'd be remiss not to discuss the supplement's eponym as well, the powerful nicotinamide riboside (NR). It's an active ingredient that converts into another molecule called nicotinamide adenine dinucleotide (NAD) when absorbed by the body, which is crucial for proper mitochondrial function. Essentially, NR can support cellular energy, which keeps those skin cells functioning better and younger.* Here's the kicker: Young, healthy, moisturized skin cells reflect light, as your stratum corneum naturally appears more vibrant when it's supple and smooth.*
If you find your skin looking lackluster come winter, you may be experiencing dehydrated skin. It happens! It's common! But by supplementing with smart, targeted ingredients, you can help enhance your natural glow all season long.*