A Pleasure-Packed Ritual To Ring In The Taurus New Moon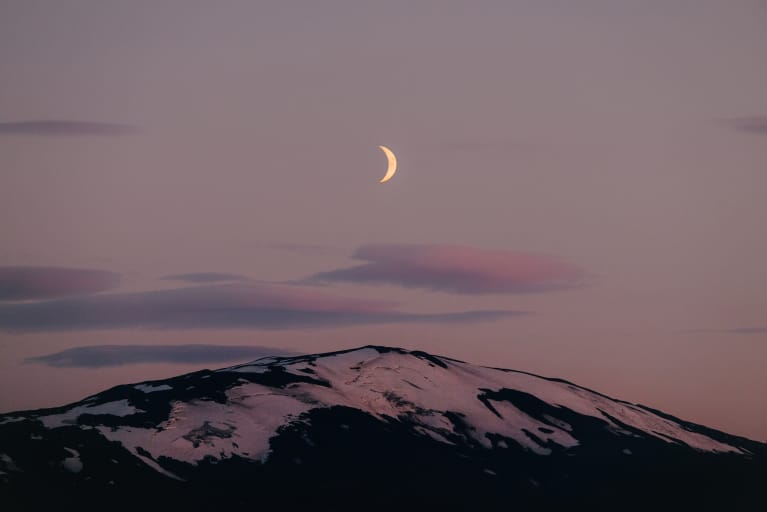 Now more than ever, we're being called to reclaim our innate power and wisdom as humans. Taurus season is the perfect time to lean in to pleasure, love the body, and show up more fully to every situation. When we learn to love and appreciate ourselves, we also learn to appreciate the Earth and each other.
The bull says, with steam coming out of it's nostrils, "Despite all odds I will claim my life, my body, and my pleasure!"
This astrological season begs you to ask where you delight in life's pleasures. Where do you shy away from them? When do you allow time to drink up the sensual moments in life? Of course, like with every sign, Taurus comes with a shadow. Too much indulgence—just like too much of anything—can be harmful. If you're prone to overindulge, this a time to find balance.
Let go of the mind and relax into the senses.
Taurus is perhaps the "strongest" sign in the zodiac. I use quotes because this strength is relative to the defining party of course. But most Taurus folk I know have been through shit and somehow manage to enjoy life's pleasures even more as a general middle finger to it all. Instead of enjoying life less because of the pains of their past, they seem to enjoy it more. This is their superpower.
With this Taurus new moon ritual, you can allow pleasure to transcend all pain. You can invite your strength to surpass your weakness.
A ritual for claiming pleasure as an antidote to pain.
Clear your space by lighting a candle and turning your phone on airplane mode.
Pull out a pen and paper and journal on the following questions without judging what comes out: Where am I afraid of claiming pleasure? Do I trust myself to enjoy pleasure? When do I most feel pleasure? Where am I strong? When am I afraid of my own strength?
Choose three things that bring you pleasure and ignite your senses. Maybe it's chocolate, a photo of a vacation, or your favorite outfit. Then begin to truly experience each thing. Set a timer for five minutes per item, let go of the mind, and relax into the senses. Smell and taste the chocolate slowly, notice the details and feel of the photograph, etc. Let all of your pleasure dance inside of you as a form of meditation.
Were you able to fully receive the pleasure through this ritual? You can keep practicing throughout this next moon cycle. Try to use this exercise as an anti-anxiety tool through Taurus season.
All the while, start to keep a list going of the things in life that bring you the most pleasure. Look at it every time you experience pain. Perhaps one thing on your list is ecstatic dance. The next time you feel stressed or on edge, find five minutes to dance alone like a loon instead of letting that pain lodge itself in your body and create pockets of anxiety.
Everyday you choose. Will you choose suffering? Will you let the voices of struggle be more powerful than those of hope and possibility? Or will you give a middle finger to those voices and claim your pleasure, your passion, your purpose, and your utter strength? Let that carry you home to yourself, to the best life you can have. That's what I hope for you.
Learn more about what you can expect this Taurus season here.