A Ritual To Let Go Of All The Sh** You Never Want To See Again From 2018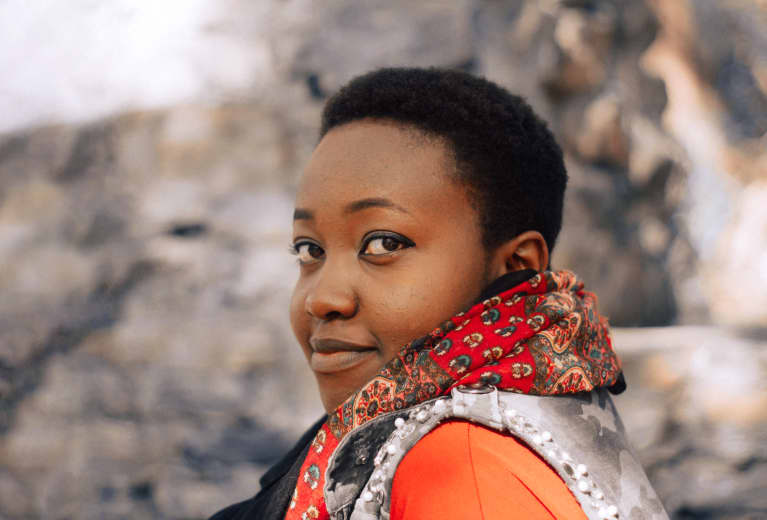 Our editors have independently chosen the products listed on this page. If you purchase something mentioned in this article, we may
earn a small commission
.
How does this time of year make you feel?
For me, it's equal parts reflection, nostalgia, and excitement. It's remembering to stay mindful through traditions I've repeated again and again, appreciating what has changed over the years since they've started. It's trying to do a lot of sitting—sitting on the couch of my childhood home, sitting around a table with family, and sitting in a more metaphorical way: with my memories of the year that's passed and hopes for the one to come.
Your answer to that question may look different, or you may not even have a concrete one—that's OK. I just think it's important that we all ask it; that we all take a few minutes during the hustle and bustle of the season to really consider what it means for us.
A reflection ritual for New Year's Eve
Cultures around the world have long seen the time leading up to New Year's as a pause. "In Bali, the New Year is spent in meditation. Almost everything shuts down, and people are encouraged to stay home," says Barbara Biziou, author and expert on global rituals. She adds that many communities around the world have also used it as a time to purify our bodies and surroundings using elements found outside, like water, fire, air, and earth. Nature, after all, makes for a powerful co-conspirator.
As an editor at mbg and an author, I spend a lot of time researching ancient rituals and talking to modern-day experts about theirs. Through this I've come to realize the power in taking time to reflect and release offline. Here's a simple ritual that I like to use to tap into the slow and soulful energy of this moment in time:
1. Sit in a comfortable position and place one hand on your heart and one on your belly. Breathe in for 4 counts, hold for 4 counts, and release for 4 counts. This type of slow and controlled breath exercise can help you come back to your body and quiet some of that inner chatter.
2. Take out two loose sheets of paper. Then set some sort of timer for five minutes. (You can use a phone, but I try to keep this as analog as possible since screens can take me out of the moment. Instead, light an incense stick and vow not to stop until it burns out, break out that hourglass you forgot you had, tell your Amazon Echo to let you know when time is up, or look into tech-free devices that are made for this kind of thing, like the BEL from 3rd Ritual.)
Fill those minutes with memories of 2018. Play out the year in your head, and list the words that come to mind as you go. Your list can describe tangible things that happened (ran a half marathon, got married, etc.), express ideas, cover pain points—all of it is welcome on the page.
3. When the five minutes are up, look over your list. Quickly, without overthinking it, pull out the top three words or phrases that you'd like to carry into this next year. Make those the first three points on your other sheet of paper. Then, take another five minutes to build out a 2019 list from there. It can have specific goals as well as general intentions about how you want to show up for the new year.
4. When your "looking forward" list is done, it's time to drop your "looking back" one. Say thank you, either internally or aloud, before you burn your first list (safely!). Simply ripping it up can be equally cathartic and less of a fire hazard. From there, I'd release other reminders of 2018 that you don't want to carry with you into the new year. Calendars and planners are an obvious place to start, but this can also be a moment to declutter anything you don't want as a gesture of a new start.
5. Place your new list someplace you can revisit it throughout 2019, feeling free to add to it as the year goes on.
While this is a nice ritual to do for the New Year, you can call on it any time you feel stuck or in need of a fresh start.