5 Things You Need To Know Today (October 29, 2018)
mbg Contributor
By Caroline Muggia
mbg Contributor
Caroline Muggia is a writer, environmental advocate, and registered yoga teacher (E-RYT) with a B.A. in Environmental Studies & Psychology from Middlebury College.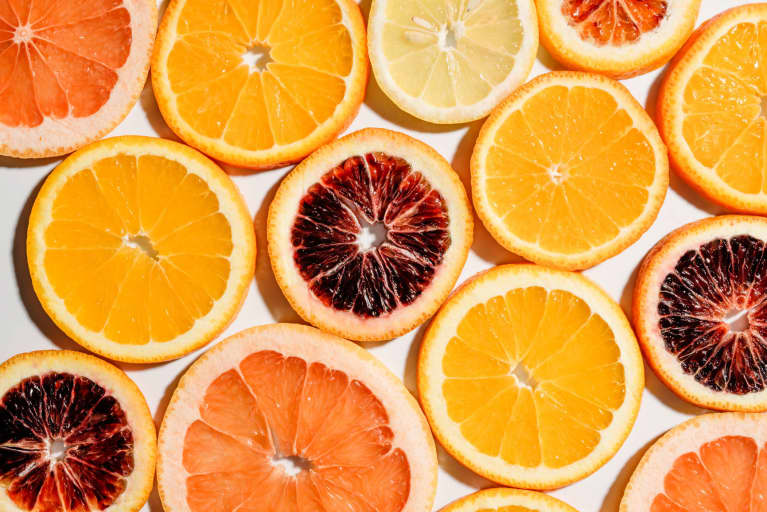 October 29, 2018 — 9:00 AM
1.
There's a new technology that can turn sugar in orange juice into fiber.
If you love fruit juice but cringe at its high sugar content, a startup in Israel may have a tasty solution. Better Juice is developing an all-natural enzyme that can reduce the sugar content in orange juice by up to 80 percent. According to CEO Eran Blachinsky, it even tastes better. We hope this technology will soon be available to restaurants—why not drink more juice and feel good about it. (Food Dive)
2.
A few drinks a night could alter the way memories are formed.
Researchers from Brown University found that even just a few alcoholic drinks can alter the way memories are formed at the molecular level. Studying the brains of fruit flies, they found that alcohol interferes with a critical memory pathway and forms cravings. The more drinks you have, the longer it takes for this pathway to return to normal. (Science Daily)
3.
Apparently, there is a sweet spot for interval training.
And good news because it's shorter than we thought. A new study in the Journal Of Physiology found that those who did 20-second interval bursts, compared with five-second bursts, had greater physiological benefits such as increased adrenaline and PGC-1alpha, which led to higher protein levels and increased mitochondria—all improving overall fitness. (New York Times)
4.
There may be an explanation for why it is so hard not to eat the last cookie.
And it has to do with how much sleep you're getting. According to new research, not getting enough sleep could lead to more stress the next day and less self-control. So next time you're about to reach for another piece of candy, just take a nap. (mbg)
5.
It's hard to break up with someone, especially if you think they are dependent on the relationship.
It turns out that when we make decisions that affect others, we do think about their emotions and views (gasp). In a study on 1,900 people, those who felt that their partners were dependent on the relationship were less likely to initiate the breakup. So, yes, we are naturally caring people, but it could be to a fault at times. (mbg)