A Neurologist On How To Help Someone In Pain
Integrative Neurologist
By Ilene Ruhoy, M.D. PhD
Integrative Neurologist
Dr. Ruhoy is a board-certified neurologist practicing integrative pediatric and adult neurology in Seattle. She is the owner and founder of the Center for Healing Neurology, and received her M.D. from the University of Pittsburgh School of Medicine.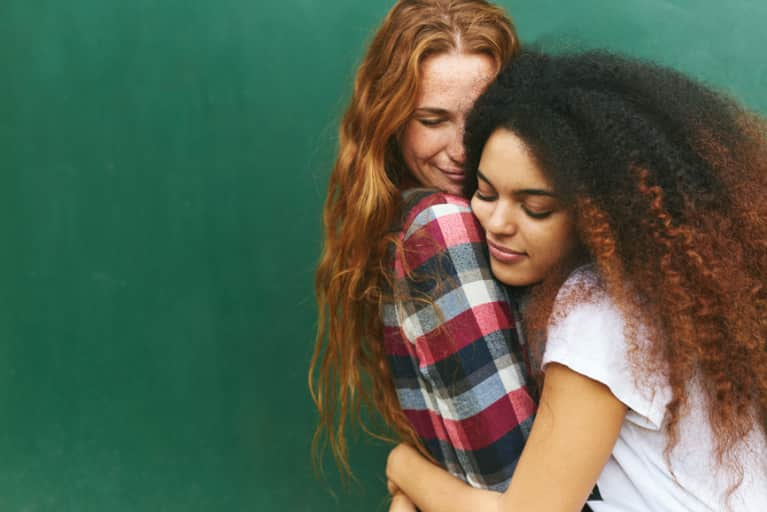 I remember one night as a resident on call I was paged to the Pediatric Intensive Care Unit in the middle of the night. A young child had a horrific drowning accident and his lungs were not able to deliver oxygen to his brain. He was quickly rushed to the hospital and then transported to the hospital where I worked. I was called in to assess his brain function and consult with the family.
His examination was not good, and his mom was understandably devastated. As I tried to talk to her to explain what his examination told me regarding the damage to his brain, I quickly realized that not only was she not in an emotional space to listen and hear, but she seemed to already know. She was crying uncontrollably and so, not knowing what else to do as a young doctor, and trying to control my own emotions as many of us are trained to do, I just sat down next to her. She cried on my shoulder.
We sat there for hours together—I still am not sure how long it actually was—and I did not say a word.
At first I was feeling I was not representing myself properly as a doctor. I wasn't saying anything. I wasn't doing anything. But I soon realized she just needed me to bear witness. To bear witness to her indescribable pain.
Bearing witness to the pain of others allows them to acknowledge the pain is real. The pain is present. And this is important because at some point following the tragic onset of emotional devastation and pain, we are forced to contend with the events that have unfolded in our lives. Those points in time that perhaps not only led up to the agony but also the aftermath of the pain and loss. The caring presence of others, even strangers, provides landmarks for those events and the marking of time. It also allows us to recognize that we are never truly alone in this world, and we can wake up one day and know we can put one foot in front of the other and find our way back.
We are neighbors. We all experience joy, fear, and sadness. We all have wants, needs, and hopes for the future. But life can bring tragedy and pain, and it is important we stand up for one another. Reaching out and being present for others also helps strengthen our own sense of purpose and outlook on our lives.
You will benefit by allowing yourself to be accessible to others and not look away but to stand tall, strong, and offer support.
We find it easy to bear witness to happy events such as weddings and births. But we also must find it within us to bear witness to the pain and sadness of others. Many fear they don't know what to say or are afraid they will say something insensitive or inappropriate. But you don't have to say anything at all. Your presence can speak volumes. It may feel uncomfortable or awkward, but that is OK.
That mom thanked me in the morning after that very long night and has sent me cards over the years. You will never regret being present for others in their times of pain.