A Drug Made From CBD Is Coming To The US
mbg Health Contributor
By Gretchen Lidicker, M.S.
mbg Health Contributor
Gretchen Lidicker earned her master's degree in physiology with a focus on alternative medicine from Georgetown University. She is the author of "CBD Oil Everyday Secrets" and "Magnesium Everyday Secrets."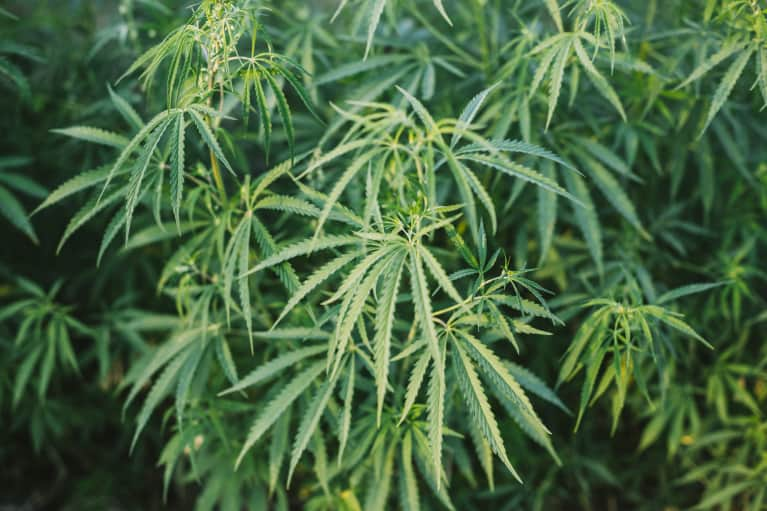 January 25, 2018 — 18:00 PM
Ever feel like health news is too overwhelming, fast-paced, or hard to decipher? Us too. Here, we filter through the latest in integrative health, wellness trends, and nutrition advice, reporting on the most exciting and meaningful breakthroughs. We'll tell you exactly what you need to know—and how it might help you become a healthier and happier human.
You've probably heard chatter about CBD oil; it's recently praised for everything from relieving anxiety to curing insomnia to helping with chronic pain and inflammation. If this is the first time you're hearing about it, CBD (cannabidiol) is one of the compounds found in the Cannabis sativa plant. Unlike THC—one of the other famous compounds found in this plan—CBD won't make you high and has therefore sparked the attention of medical experts and researchers around the world.
One company that has jumped on the CBD train is GW Pharmaceuticals, who already has CBD-based drugs approved in Europe. They just published results from a clinical trial on 171 patients, in the Lancet, showing that their CBD-derived drug was able to cause a significant reduction in seizures. The trial was performed on patients with Lennox-Gastaut syndrome, which is characterized by seizures that have not responded to medications currently available on the market. These results are promising, and the drug is expected to be on the market this year as long as it gets final approval from the FDA.
So what does this mean for CBD and the wellness industry? Well, having an FDA-approved drug made from CBD could complicate things for CBD companies who are focused on improving overall wellness, especially when it comes to making certain formulations (like CBD isolates) without additional regulations and restrictions. On the flip side, it's nice to see the medical community embracing cannabis, and it's even better to see research being conducted on the healing properties of CBD. Stay tuned for more!