A 30-Second Trick For Taming Cravings (From An R.D. Who Cares About The Planet)
Written by
Abby Cannon, J.D., R.D., CDN
Abby K. Cannon, JD, RD is an attorney turned dietitian who lives a very low waste lifestyle. She graduated from the University of Pennsylvania with a degree in psychology and received her law degree from Brooklyn Law School cum laude. She graduated from Queens College and became a registered dietitian in 2016.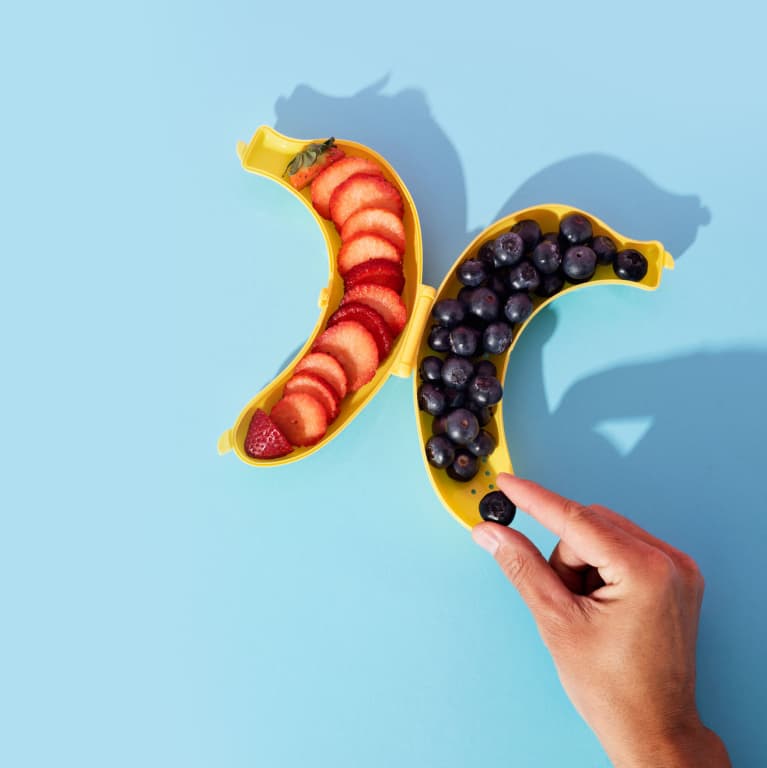 The U.N. warned us: We have 12 years before the damage we've done to the Earth becomes irreversible. Instead of letting reports like this paralyze us, let's use them to empower us. The experts are saying it's going to take a mix of large-scale change AND individual action to save our planet—and we want to help you do what you can. Consider our new series your no-excuses guide to cleaning up your act, one step at a time. Today, we're sharing a tip to help you tame cravings.
As a dietitian, my top priority when working with clients is, of course, to improve their health through personalized nutrition counseling. But as a dietitian with a passion for sustainability, I have another not-so-secret goal: to improve the health of the environment.
Lucky for me, the diet best for our health is also the best one for the planet.
Teaching my clients about fundamental nutrition principles is key, but it's not everything. I've come to realize that being educated doesn't matter unless you also have tools to use when temptation hits.
The problem: We tend not to prep food in advance, so we'll grab anything that's available.
These days, we face a constant barrage of cues telling us what to eat. Have you ever felt full and satisfied and then suddenly smelled freshly baked chocolate chip cookies or seen them on Instagram? All of a sudden that satiated feeling dissipates and you then have a strong urge to eat something—anything—and you choose whatever is close and convenient. More often than not, it's wrapped in plastic.
The "one small thing" solution: When a craving hits, take 5 deep breaths.
The next time you get hit by a craving and feel like you must eat immediately, take five deep, nourishing breaths. Inhale for four full counts, and exhale for four full counts. During that time, think about what you really want and how the food will make you feel. Remind yourself that you get to choose your next step. These five breaths give you the time to think about the most nourishing and eco-friendly choice.
Think about what you really want — the ingredients you're looking for are usually staring right at you in your local supermarket's bulk and produce sections, or take 10 minutes to order food to stay, or bring your own container to fill with your food of choice.
Whatever it is, take those five breaths to choose your next step as if your health and the planet depend on it. Because they do!