7 Things You Need To Know Today (May 22)
Contributing Health Writer
By Gretchen Lidicker, M.S.
Contributing Health Writer
Gretchen earned her master's degree in physiology with a focus on alternative medicine from Georgetown University. She is the author of "CBD Oil Everyday Secrets" and "Magnesium Everyday Secrets."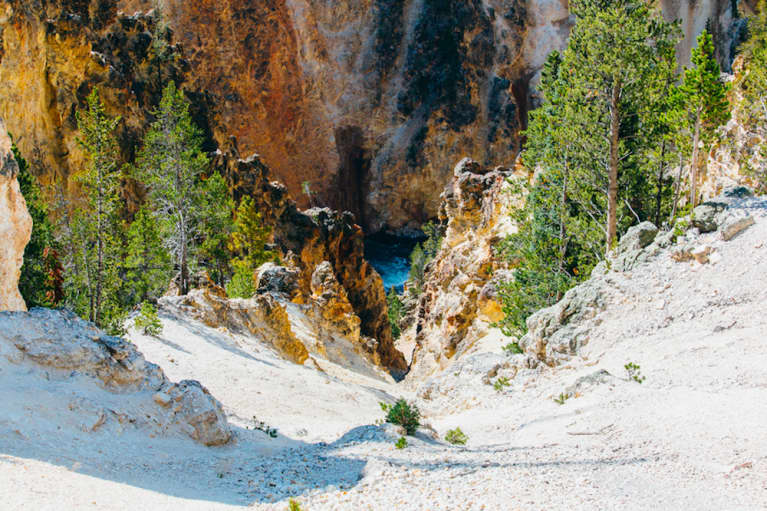 1. Is it really possible to get away from it all anymore?
Drones and smartphones are ruining our natural parks—and not just for the humans who head to nature seeking peace and solitude. "Chronic exposures to relatively low sound levels could have significant impacts for animals by reducing their environmental awareness," noted a senior scientist. These are the moments airplane mode is made for! (The Guardian)
2. Hallmark has a new category of cards to celebrate LGBTQIA relationships.
The greeting card monolith has as a new range of cards for all occasions, from anniversaries to birthdays to cards encouraging those going through gender transitions. Now, it's easier than ever to celebrate and nurture everyone's unique and uniquely treasured relationships. Yay! (Hallmark)
3. Yogurt could be the secret to healthy bones.
A new study published in the journal Osteoporosis International tracked the dietary and lifestyle habits of over 4,000 people. They found that those who ate yogurt daily had a 3 to 4 percent increase in bone mineral density. And while that doesn't seem like much, it corresponds to a 39 percent lower risk of osteoporosis in women and 52 percent in men—which is a pretty big deal. (NYT)
4. Planting trees is great, but it isn't the answer to our problems.
Planting trees and storing the carbon dioxide they absorb has been offered as one solution to counteracting the fossil fuel emissions leading to climate change, but it was just proven ineffective. Turns out that the scope of such a project would have to be so large that it would use up way too much land and ultimately do more harm than good. Back to the drawing board. (Science Daily)
5. To learn more about the human brain, researchers are relying on mindful mice.
While mice don't practice meditation, there is some evidence that when humans practice mindfulness regularly the white matter increases in their brain. So to further study the human brain, scientists are putting mice into a "meditative state." Sounds like those will be some very relaxed mice. (NYT)
6. Is dragon's blood the antidote to superbugs?
It sounds like something from the pages of Harry Potter—dragon's blood could be the next weapon against killer superbugs. A team of researchers who spent the past four years analyzing Komodo blood discovered it's loaded with compounds that could be used as antibiotics. "I've got a 6-year-old daughter who sleeps on a stuffed Komodo," says lead researcher Barney Bishop. "I'd like her to grow up in a world with effective antibiotics." (Bloomberg)
7. "No" is a powerful word.
In an era in which there are thousands and thousands of toys in the toy aisle, many parents quickly learn the importance of saying no. But is this about more than avoiding raising spoiled kids? Some parents think saying no teaches children to adapt and be more creative with the toys they already have—which can help them become more resourceful in the real world. (NYT)