The Perfect Planter For Every Houseplant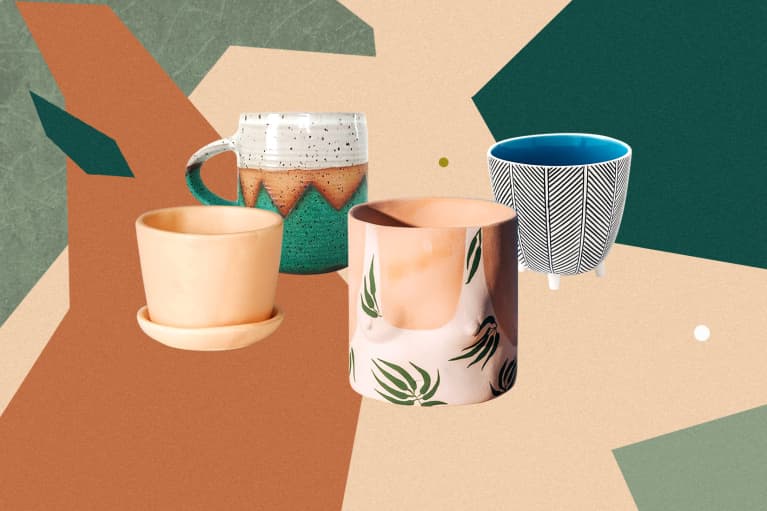 Our editors have independently chosen the products listed on this page. If you purchase something mentioned in this article, we may
earn a small commission
.
It doesn't take much to make a houseplant look its best—some sunlight, a bit of water, and a pretty planter. While you can always leave greenery in the plastic pot it came in, placing that pot inside another planter makes it way easier to carry plants to the sink or shower for a watering. Plus, there are so many planters available that can really make your indoor garden pop. Here are eight styles we're loving for every type of plant pal:
1. For your snake plant: A ceramic mug.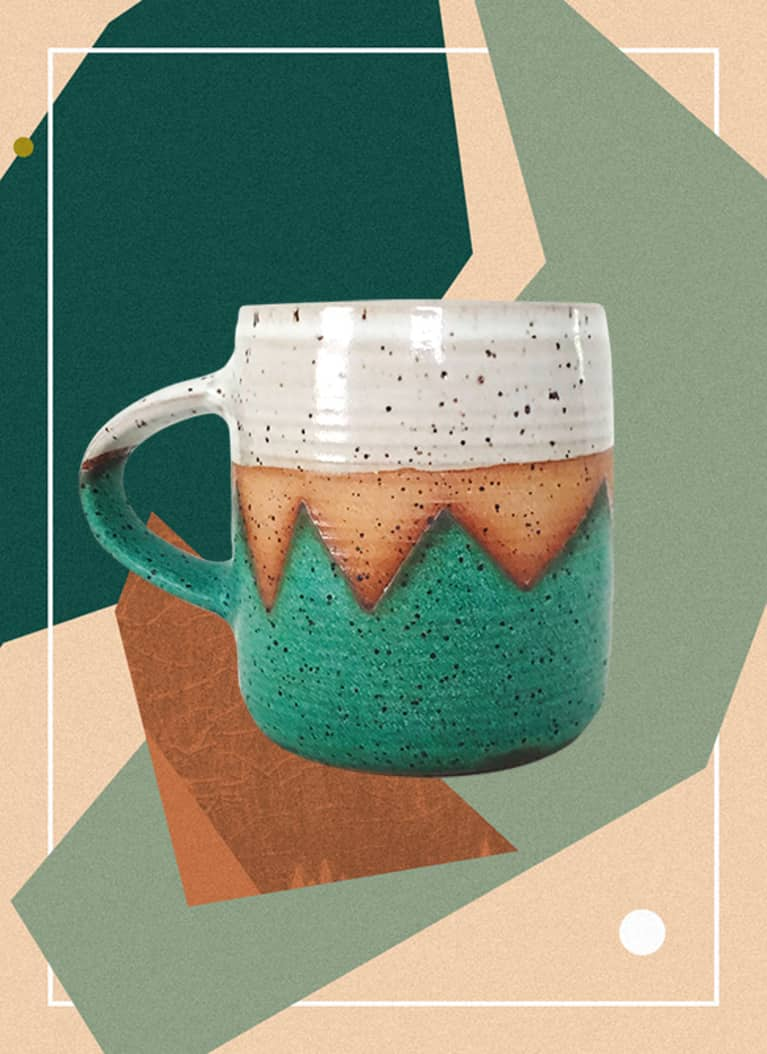 More and more people are turning to handmade ceramic mugs to give their matcha or coffee ritual a little boost. But why should our drinks have all the fun? Ceramic mugs make for unique, adorable planters for more compact plants like a small snake plant.
Etsy Teal Mountain Ceramic Mug ($32)
2. For your philodendron: A subtle planter in a neutral tone.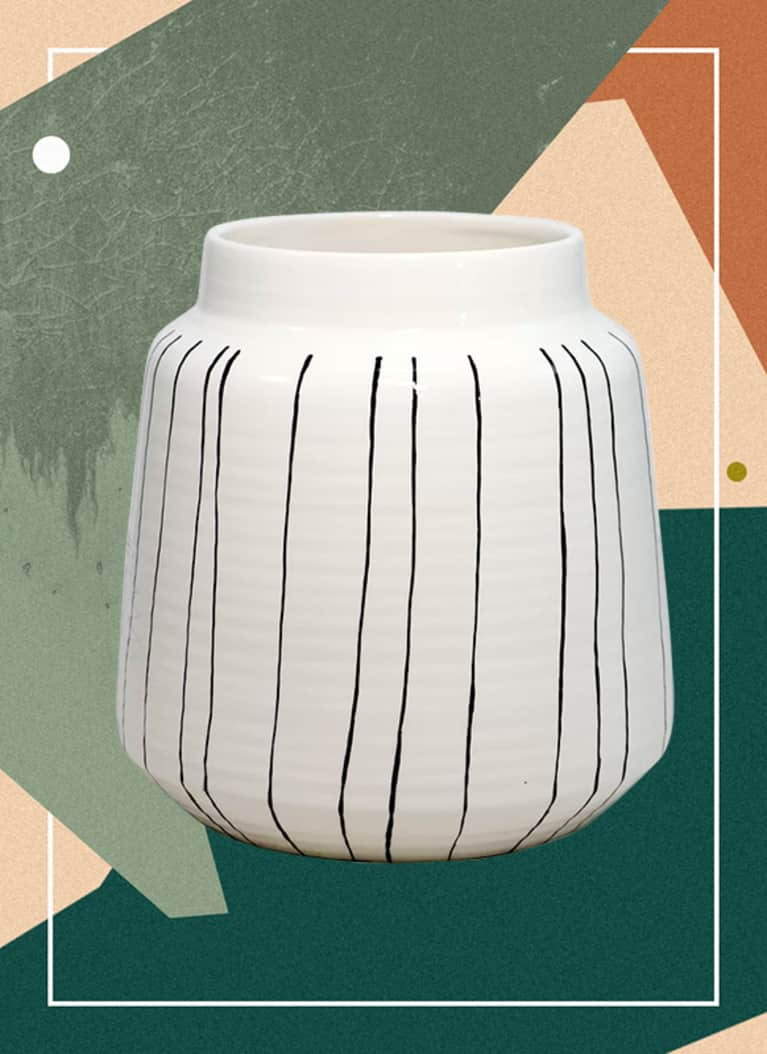 Philodendron's heart-shaped, cascading leaves are really stunning. Make them the star of the show by plopping the plant in a more subtle package like this white ceramic with penlike line detail.
Wayfair Dark Pen Ceramic Planter ($53)
3. For your fern: Anything with a earthy print.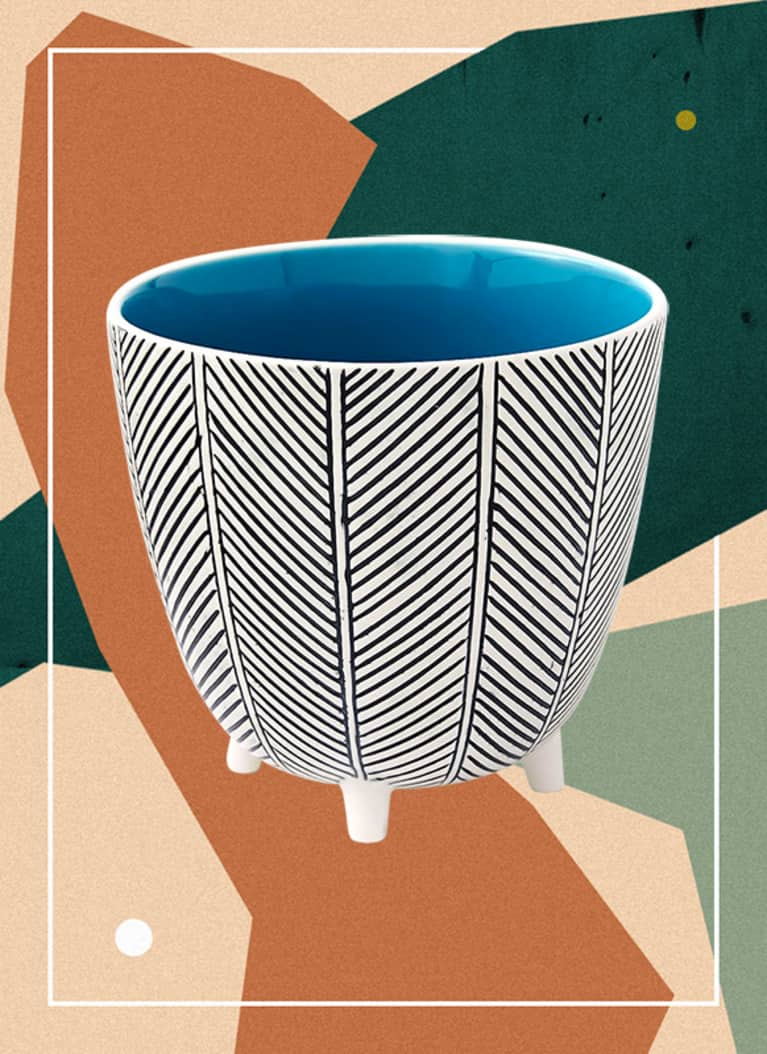 Ferns immediately add a lush, tropical vibe to any room. Play up the indoor jungle theme by going with a tropical-printed planter, like this affordable one from West Elm.
West Elm Art in the Forest Cachepot ($22)
4. For your terrarium: A geometric container.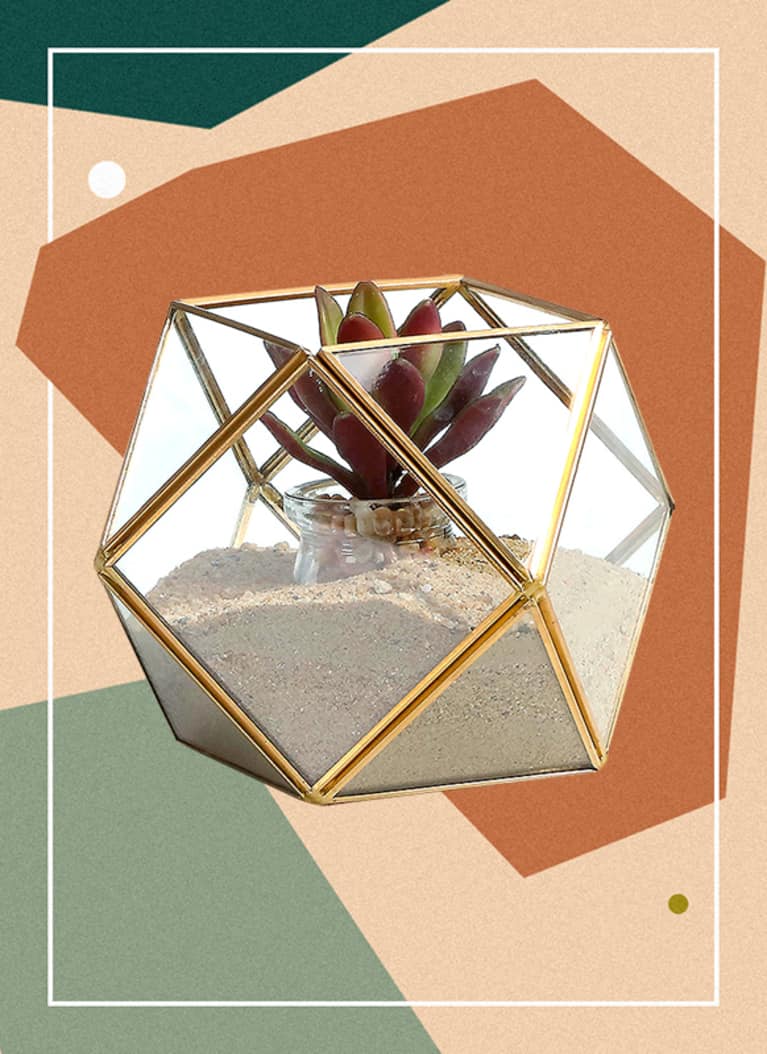 DIY terrariums make for a fun project on a rainy day. Build yours in a geometric glass container and you have a full-fledged work of art.
Target Polyhedral Brass and Glass Terrarium ($27.99)
5. For your monstera: A natural material.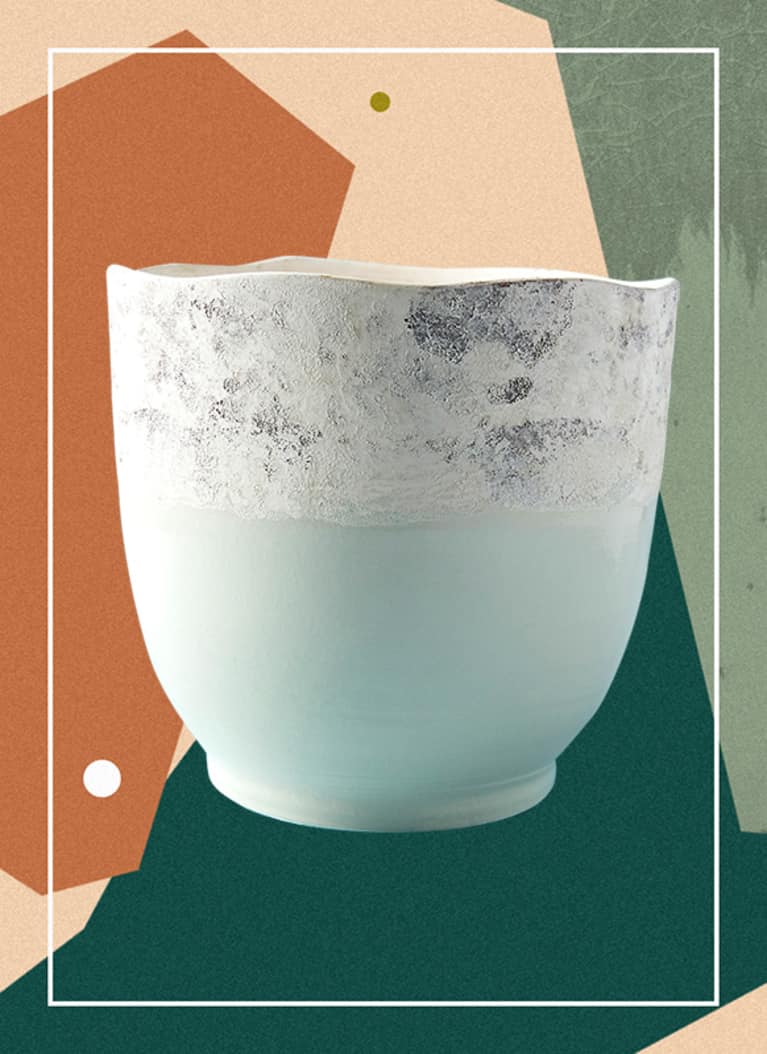 Large plants like monsteras, birds of paradise, and fiddle-leaf figs make for instant statement pieces. Place them in a planter that won't compete for the attention, like these earthy ones in seafoam or wood.
Anthropologie Seafoam Planter ($24)
6. For your cactus: A colorful ceramic.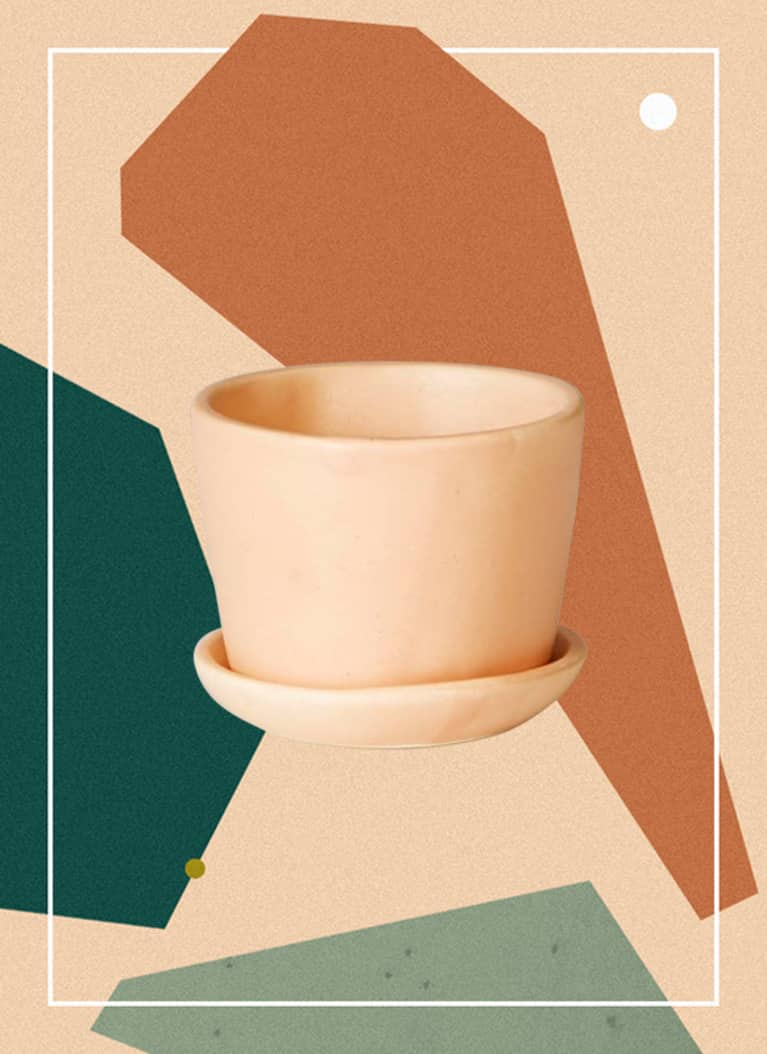 A small, delicate ceramic can help play up the drama of a cactus. We love bright colors like reds and oranges for an added punch.
The Sill Ezra Ceramic Pot ($22.50)
7. For your succulent: A funky animal.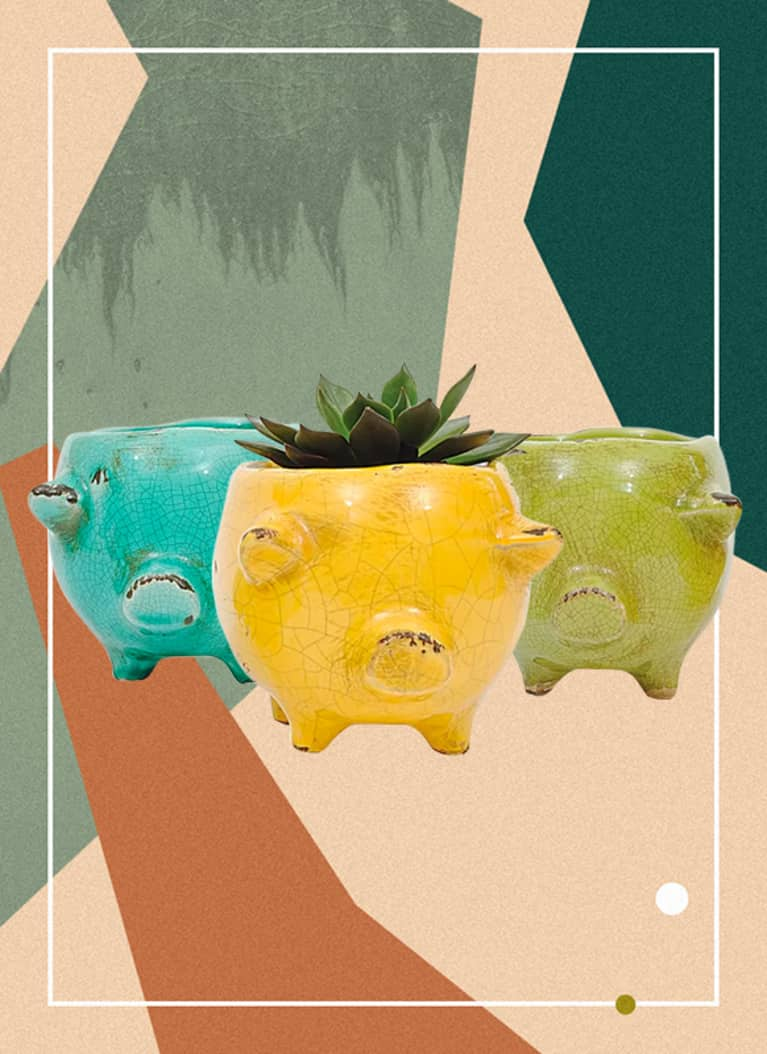 Other succulents like blue birds and paddle plants are full of personality, so why not go for a whimsy planter, too? Check out this set of three adorable pigs, and use the other two to store spices, jewelry, or loose change.
Wayfair Viramontes Pigs ($39.99, set of 3)
8. For your spider plant: A nod to the human form.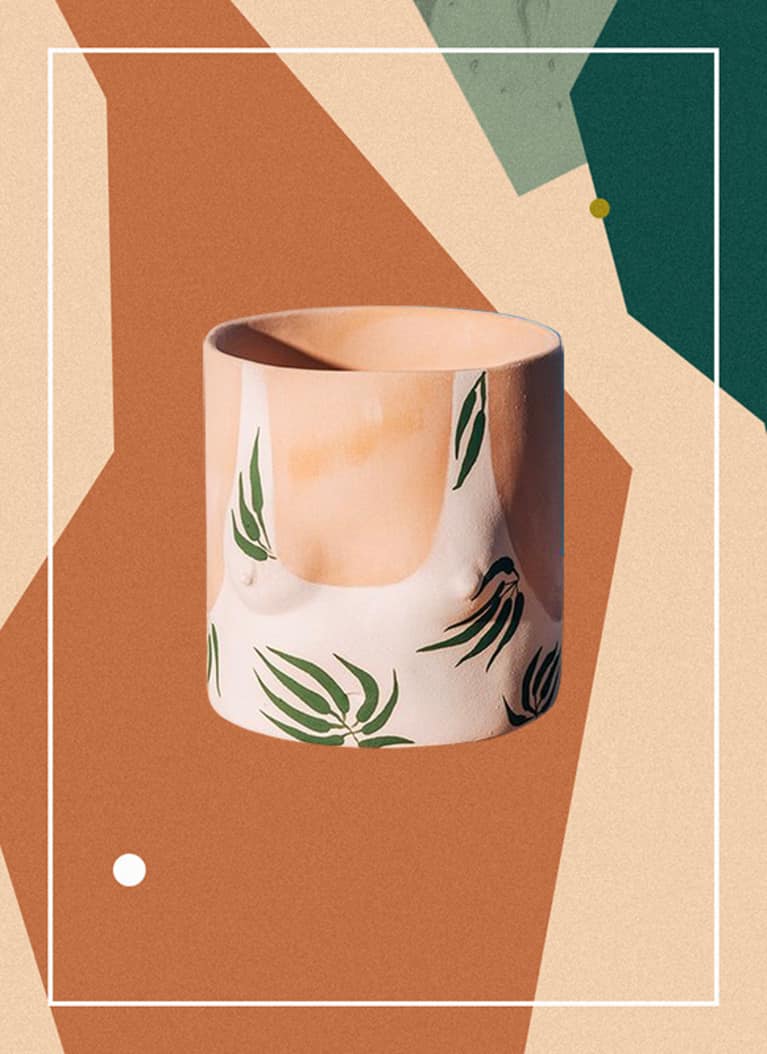 Yes, boob planters are a thing—and they're amazing. Brooklyn-based Group Partner makes them in different shapes, sizes, and even bathing-suit styles.
Group Partner ($65)
Tired of always killing your houseplants? We've got some genius plant-care tips to share (including how to know when it's time to upgrade to a roomier planter).