The One Probiotic A Woman Who's Nearly 70 Trusts For Regular Digestion*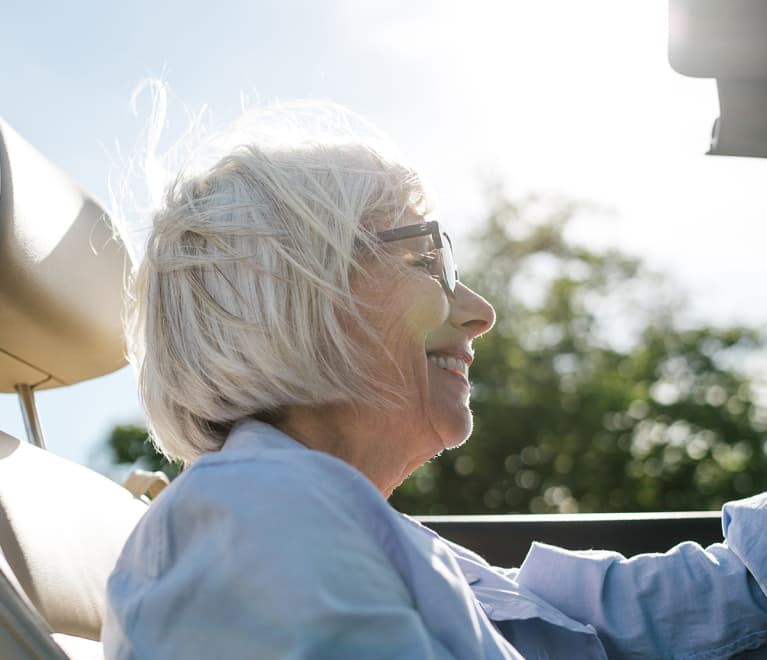 Ah, digestion. It's safe to say that each and every one of us hopes to have regularity and comfort when it comes to our digestion—not to mention, bloat-free days and a healthy gut.
Fortunately, there are a number of small and actionable ways you can support your overall gut microbiome daily—and you're never too young or too old to start making digestion a priority. One of the most impactful of these actions? Taking a probiotic.
Whether you're in your younger years or are gracefully aging, people of all ages (including one particular woman in her 70s) have been loving mindbodygreen's probiotic+.
Why this reviewer swears by probiotic+ to keep things moving.*
While there are arguably hundreds of probiotics on the market today, the quality and strain specificity is absolutely crucial when it comes to choosing the right product for your body. mindbodygreen's probiotic+ is particularly great for supporting gut health, and the ingredients speak for themselves.*
It's formulated with four targeted strains, which have been clinically shown to support gut health and maintain key, daily functions of the digestive system, including promoting abdominal comfort and regularity.*
At nearly 70 years old, customer Susan N. attributes her improving gut health to probiotic+. "Since I have started taking probiotic+ [I] have noticed a difference in regularity," she wrote in a review on the mbg shop page. "Makes all the difference when you are nearing 70 years old and you want to take a supplement that has all the benefits that other supplements can't give."*
Although following a healthy and balanced diet is a great place to start when nourishing your gut, there are instances where your body may struggle to digest certain foods, therefore losing out on the valuable nutrients your meals would otherwise provide. Another benefit of probiotic+ is that it can actually help aid the process of digestion and absorption, so you can get the most bang for your buck after eating those veggie-packed meals.*
Prioritizing healthy digestion is vital at any age but especially as you grow older. Taking a well-formulated probiotic, like mbg's probiotic+, is one way to promote gut health, ease bloat, aid nutrient absorption of food, and generally keep you regular.*