7 Things You Need To Know Today (October 25, 2017)
mbg Health Contributor
By Gretchen Lidicker, M.S.
mbg Health Contributor
Gretchen Lidicker earned her master's degree in physiology with a focus on alternative medicine from Georgetown University. She is the author of "CBD Oil Everyday Secrets" and "Magnesium Everyday Secrets."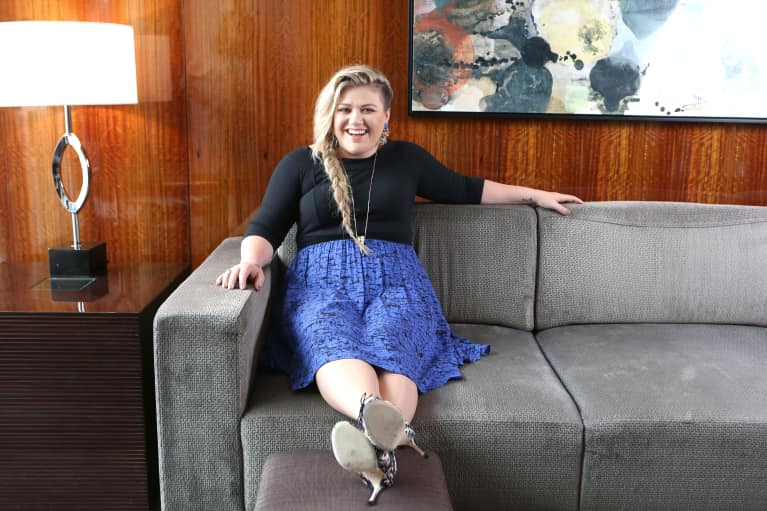 1. Kelly Clarkson is a body positivity boss.
In an interview with Attitude magazine, Clarkson, who just released a new album called Meaning of Life, shared that she "wanted to kill herself" when she was her thinnest, because she felt like no one cared. She wrote back on Twitter, claiming that she lost the weight because she was unhappy and not the other way around. Regardless, she's now much happier and healthier. (People)
2. Toxic masculinity is a problem—and these men are taking steps to unlearn it.
Eric Mankowski, associate chair of the Psychology Department at Portland State University, has been teaching a course for the past 25 years that works to deconstruct how masculinity is socialized. He argues that there are four components of toxic masculinity: suppression of anything stereotypically feminine, aggression, male domination over women and men, and suppression of emotions related to vulnerability. While there's no question that unlearning these behaviors won't happen overnight, this is certainly a step in the right direction when it comes to preventing sexual assault and redefining what it means to "be a man." (The Cut)
3. NYC could be in for a lot more superstorms.
Proceedings of the National Academy of Sciences. Scientists analyzed flood records to make projections about how global warming and associated sea-level rise would affect the region. (Science)
4. When it comes to alternative energy, rooftop solar panels are just the beginning.
Solar panel technology can also be applied to windows, and these less cumbersome solar windows could solve a lot of our energy needs. "Highly transparent solar cells represent the wave of the future for new solar applications," said Richard Lunt, an engineer working on the technology out of Michigan State University. (Science Daily)
5. New research shows a link between pot smoking and psychosis in teens vulnerable to the illness.
At the World Psychiatric Association's World Congress in Berlin earlier this month, researchers presented a study that showed people with schizophrenia developed the disease 10 or so years earlier if they smoked marijuana before age 18. The more frequently they smoked, the earlier symptoms appeared. (Scientific American)
6. Having trouble losing weight? This might be the surprising reason why.
Type-A personalities have a harder time losing weight than other types, according to new research. The problem is the structure of traditional weight-loss programs—when they don't work, type-As can easily get frustrated. Leaving room for flexibility will lead to better results. (CNN)
7. Wanna vape? Don't do it in New York.
New York has just banned vaping anywhere that cigarettes are banned, in a move sure to be celebrated by health-interested folks. While the popularity of e-cigarettes has been on the rise (many people view them as a healthier alternative to tobacco), they also contain plenty of harmful substances of their own. "These products are marketed as a healthier alternative to cigarettes, but the reality is they also carry long-term risks to the health of users and those around them," said Governor Andrew Cuomo. (NYTimes)