7 Things You Need To Know Today (May 25)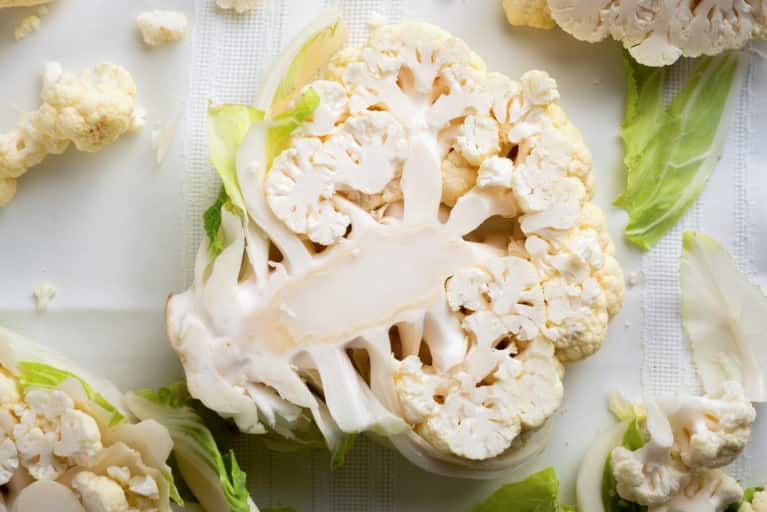 1. Is cauliflower rice actually rice?
Well, no, not technically—and the rice industry wants to make that abundantly clear. Earlier this year, the dairy industry launched a campaign to not allow nondairy milks to call themselves "milk," and now, the rice industry is doing the same to cauliflower rice. "Only rice is rice, and calling 'riced vegetables' 'rice,' is misleading and confusing to consumers," said the president of industry lobby USA Rice. (Quartz)
2. This shirt made of bacteria is designed to keep you cool while you work out.
Researchers from the Massachusetts Institute of Technology's bioLogic project have just invented a new form of workout wear. Comprised of ventilation flaps lined with live microbial cells that open and close based on changes in the wearers' temperature, this super suit may be the future of athleisure. (The Cut)
3. Buying less and wearing more is the key to being "green."
Fashion has an edgy reputation, but it's becoming pretty clear that most synthetic garments are derived from oil and even eco-garments have some downside. So what's an eco-minded gal to do? Commit to treating "greener" pieces sustainably. Frances Kozen, associate director of the Cornell Institute of Fashion and Fiber Innovation says that "the best thing we can all do is buy less and wear more." Translation? Wear clothes for the long term and not being addicted to the latest microtrend. Ethical dilemmas be gone! (NYT)
4. Now you can support local businesses when you use clean power.
Brooklyn company L03 is allowing consumers of solar power to sell power directly to one another, disrupting the model of centralized utility companies selling to consumers. Soon, the company hopes to take this technology nationwide. (Grist)
5. Cancer treatments are getting smarter and smarter.
Historically, FDA-approved cancer treatments focus on the body part affected by the disease, but now a drug has just been approved that instead targets specific tumor biomarkers. This new strategy helps the body's immune system fight the disease and is "an important first for the cancer community." (Quartz)
6. If you're relying on your fitness tracker to count your calories, you might want to think twice.
While we're not proponents of counting calories, many people rely on their fitness trackers for exactly that reason. And according to a new Stanford University study, the majority of fitness trackers are way off in their calorie count. Yikes. The good news? Many of them get a good measure on your heart rate. (The Cut)
7. Antarctica is hardly recognizable in these new photos.
New photography shows that parts of Antarctica's landscape are quickly ditching their icy exteriors and becoming green. Seeing vibrant green moss in Antarctica is an extreme wake-up call—one that shows the region's unprecedented rate of ecological change over the last 50 years. (Huffington Post)