7 Things You Need To Know Today (May 24)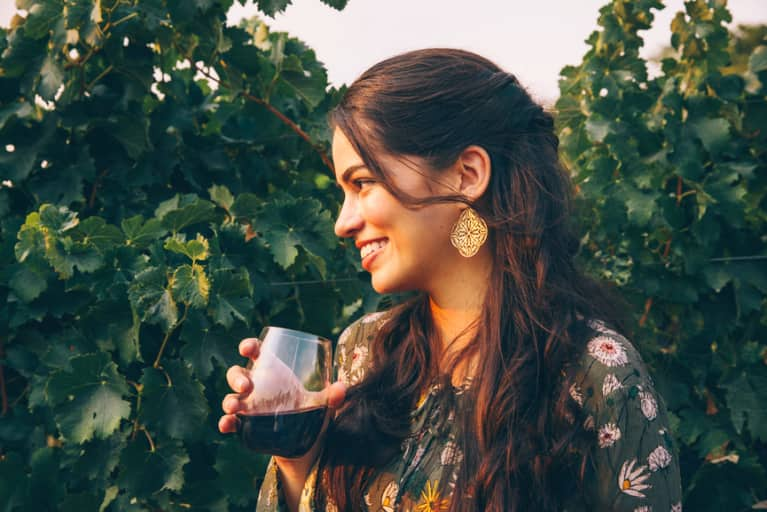 1. Just half a glass of wine every day increases breast cancer risk.
Further evidence has emerged of the link between alcohol consumption in women and an increased risk of breast cancer. According to a report from the World Cancer Research Fund, half a glass of wine or a small beer a day increases the risk of breast cancer. It also backs up research showing that regular intensive exercise can reduce the risk of the disease. Breast cancer is by far the most common cancer in women, with one in eight women developing the disease during their lifetime. But scientists say they can't explain why the cancer occurs in some people and not in others. (The Cut)
2. America finally gets an offshore wind farm.
With turbines twice the height of the Statue of Liberty, GE and Deepwater Wind have just launched the country's first offshore wind farm, Block Island Wind Farm, which sits 30 miles off the coast of Rhode Island. They're already supplying significant power to Block Island and to other portions of New England. (Business Insider)
3. Scientists have no idea how to make Lucky Charms that aren't filled with chemicals.
While General Mills has rolled out an impressive number of cereals that are free of artificial colors over the past year, one (admittedly delicious) cereal remains a mystery: Lucky Charms. Try as they might, scientists simply can't make all-natural marshmallows taste good. Looks like we're going to have to stick with artificial color-free Trix for now. (Grub Street)
4. A new study has identified 40 new genes associated with intelligence.
Published in Nature Genetics, this new study identified 52 genes associated with intelligence, 40 of which were completely new discoveries. Most of them, it turns out, are expressed in the brain's tissue. Cool. (Science Daily)
5. The natural look is in—but it's kind of painful to achieve.
In perpetual search of that effortless, low-key beauty, women are trying semi-permanent makeup—namely, eyebrow microblading and eyelash extensions. These beauty fixes, which last between several months and just over a year, are meant to give that "I just woke up like this" perfection, no makeup necessary. (NYT)
6. Finally, some promising news about climate change.
According to research released during a UN climate meeting last week, China and India—two countries with historically high carbon emissions—should easily exceed the climate targets they set for themselves at the 2015 Paris Agreement. This exciting news is a testament to the rise of alternative fuels and reduction of coal power plants in these countries. (NYT)
7. Talking about scheduling and time by using words that describe space confuses our brains.
There are two ways to think about time, according to science: an ego-moving perspective in which the person perceiving time is always moving forward, or a time-moving perspective, in which the person stands still and time moves, like standing in the middle of a rushing river. To be a more effective communicator, be sure the language you use to describe important meetings—like at work—is clear to both parties. You're welcome. (Science of Us)