6 Things You Need To Know Today (May 19)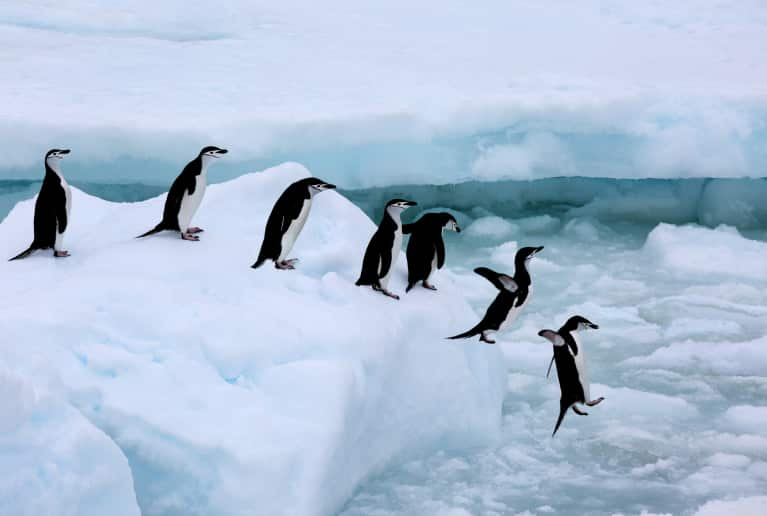 1. Antarctica is literally disappearing before our eyes.
An interactive display on the New York Times website visualizes the rate of ice loss in Antarctica in a captivating new way. Check it out, and prepare to be shocked and saddened. (NYT)
2. Leadership positions aren't all that enticing to many women.
Women represent only 5 percent of Fortune 500 CEOs, 15 percent of executive officers at those companies, and 6 percent of partners in venture capital firms. OK, we might have guessed that. What's interesting, though, is that the systemic sexism keeping women from achieving leadership positions is also making those who do reach the top of the ladder a lot less satisfied. A new report listed female leaders' job satisfaction as far lower than her male counterparts', possibly because of the continuous opposition they face. (Science of Us)
3. Scientists are surprised by this new research on cancer survival.
We all know that diet and exercise are important when it comes to maintaining good health, but just how important is it? New research shows that colon cancer patients who adopted the American Cancer Society guidelines for healthy living were 42 percent less likely to die than similar survivors who didn't adopt a healthier lifestyle and diet. (NBC)
4. Surprise, surprise: "Indifferent acquaintances" can play as big a role in your career success as friends and mentors.
At first glance, that might seem counterintuitive. We know that strong workplace bonds and the support of co-workers you admire are crucial to getting ahead. But those awkward interactions you have with the guy in the cubicle next to you matter just as much. Yep, research has found that teams made up of people with weaker social ties are actually more innovative than those in which the teammates are BFFs. (The research did not address how much less fun this might make your workday.) (Quartz)
5. Women in their 30s have the highest birth rates.
New data released by the CDC shows that for the first time ever, American women are having more babies in their 30s than their 20s. For three decades strong, women in their late 20s had the highest birth rate. (Stat)
6. A Welsh farmer accidentally created the hottest chili pepper in the world.
A Welsh fruit grower trying to come up with a novel entry for next week's Chelsea Flower Show in London has accidentally created the hottest chili ever recorded. Mike Smith, from Denbighshire Devil's Breath chili has eclipsed the existing American record holder by a clear margin—originally intended to be a veggie of beauty the peppers measure a 2.48 million on the Scoville heat scale, ahead of the 2.2 million achieved by the Carolina Reaper. (Eater)