7 Things My Breast Cancer Diagnosis Taught Me About Healing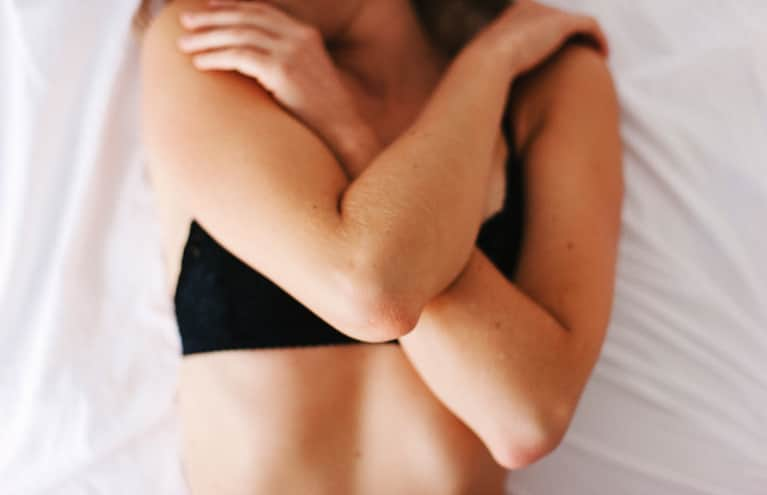 Every woman who has dealt with breast cancer has her own unique story. And like the rest of them, my own breast cancer "story" is one that I never want to repeat again in real life. In retrospect, however, it was a gift since it helped me to completely transform not only my body but my entire life. It taught me a lot about healing, what my body needs, and what it really takes to have long-term health.
The day I found "the lump."
I will never forget the first time I felt that marble-like lump in my left breast. It was 2004, and I was on top of my game. I had been eating organic before organic was in style, I exercised regularly, took supplements and herbs, I was juicing regularly, and I had a profession and a life that I loved. I was supporting people who were suffering because of cancer, diabetes, autoimmune diseases, and many other ailments and teaching them how to reverse their disease.
Not surprisingly, my first reaction after the initial shock wore off was, "How could this happen to me?"
From working in the industry, I had witnessed how natural therapies helped strengthen the immune system and weaken cancer cells. So for me, there is no doubt that I would take full advantage of them. Even though I didn't know why I had gotten breast cancer, my experience as a holistic health practitioner gave me total confidence in my body's ability to heal. I quickly called a friend who was also an integrative M.D. and arranged to have bioenergetic testing done in order to better understand my situation. I also relied on thermography to get a visual about what was happening in my breast.
My journey with breast cancer.
Even now as I speak to thousands of women each year about the healthy breast lifestyle, I still get asked this question: "If you were so healthy and doing all the right things, why did you STILL get cancer?" And believe me, I asked the same question many times. As I was on my healing journey, I was determined to figure out what the missing pieces were in my own self-care regime. I went down the rabbit hole of research and self-reflection and discovered that:
I was iodine deficient (which affects the thyroid and breast tissue).
I had a cavitation (an infection in my jaw bone) that sat right on my left breast meridian.
I was very sensitive to electromagnetic frequencies (EMFs) and dirty electricity, which had compromised my sleep and immune system
I had deep emotional traumas around sexual abuse and family alcoholism that were never truly addressed.
I had a problem with estrogen methylation (i.e., estrogen metabolization).
Fast-forward 11 years, and I am still learning! Over the years, I have managed to make some eye-opening discoveries about the link between the external environment, my internal environment, and breast cancer. Here are just a few things my breast cancer diagnosis and journey taught me about healing:
1. Methylation is an important factor in health.
Methylation is a mechanism in the body that helps with cellular conversion. For example, methylation converts aggressive forms of estrogen into milder forms. Weak methylation has been directly linked to breast cancer, and it's important to know how your body is methylating.
The link between physical illness and emotional wounds seemed like a stretch back then, but science has now connected both chronic stress and PTSD to higher risks of cancer. You have to take your daily stress levels seriously and prioritize relaxation and rejuvenation.
3. Sleep quality matters.
Not getting enough "quality" sleep has been shown to increase tumor growth. Bottom line? You have to make sleep a major priority—just like diet and exercise.
4. We should all know about electrical pollution and electromagnetic frequencies.
Electro-pollution can cause DNA damage and impair the immune system. In 2016, the National Institutes of Health completed a $25 million study that suggested a link between cancer risk of close-range cellphone use.
5. Nutrient deficiencies can increase your risk.
During my healing journey I found out that my body was missing key vitamins and minerals, especially iodine and vitamin D. These two nutrients are vital for reproductive health and hormonal balance.
6. There's such a thing as a cancer-targeting natural substance.
Before my diagnosis, I did not know about natural substances that specifically target cancer cells, and this was perhaps the most exciting (and happiest) discovery for me. There are literally dozens of natural substances—like curcumin and resveratrol—that can turn on cancer-protective genes and even target cancer cells directly! You should always talk to your doctor about using natural supplements and nutraceuticals.
7. At the end of the day, love and forgiveness are the most important things.
Learning to forgive yourself and others is a big step in healing the body. Consider this: Every thought you think sends a message to every cell of your body. So make sure you are broadcasting happy and healthy thoughts!
In 2014, the World Health Organization announced that cancer rates would increase by about 60 percent over the next 20 years. If you have concerns about breast cancer, then you probably already know the scary statistics. What you might not know, however, is just how much control you really do have over your own healthy breast journey. Take it from someone who's been there!
Did you know that sugar is cancer's favorite food? Find out more, here.