Happy St. Patty's! Here Are 6 Ways To Make Your Own Luck (Whether Or Not You're Irish)
Written by
Tanya Carroll Richardson
Tanya Carroll Richardson is a professional intuitive and spiritual author who is passionate about angels, beauty, and nature. She has been in the NYC publishing world as a writer and editor for over 15 years.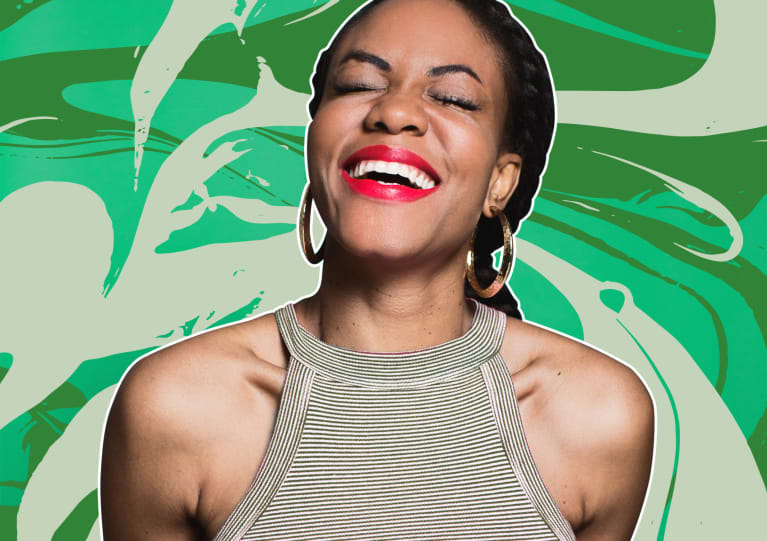 Our editors have independently chosen the products listed on this page. If you purchase something mentioned in this article, we may
earn a small commission
.
St. Patrick's Day has become a time to celebrate Ireland and Irish culture, and we all know what they say about the luck of the Irish. This holiday is also a kickoff for spring in certain parts of the world, a time when the flowers start blooming and the sun comes out and we all feel like life holds just a bit more possibility and magic. To ring in this special time, I'm passing along six suggestions for making your own luck to help you feel more prosperous all year round:
1. Figure out where in your life you want to create more luck.
Are you hoping to get some lucky breaks in your relationship, your finances, your love life, your career, your health, or your living situation? Of course you can pick more than one area of your life—after all, you're lucky!
2. Ask for advice on how to call this luck forward.
Ask your intuition for spiritual guidance and advice on how you should approach this situation from the energy of luck. The answers may surprise you. For example, you might have thought you should wait until the end of the year to start saving for a home but you get the strong feeling you should begin immediately. Creating your own luck involves learning how to get solid guidance from your intuition and the universe. Pay attention to your intuitive feelings like gut instincts, your ah-ha or breakthrough ideas, your dreams, or any guidance that comes to you through divination tools like oracle cards.
3. Take action on this lucky guidance. 
Action is a very important step in the process. Find a way that you can do your part with your free will to help this lucky development in your circumstances come about. In the example of buying a home, it might be researching interest rates on loans and improving your credit score.
Luck is all about finding ways to recognize and amplify the synchronicities you receive. 
4. Keep tabs on your progress.
Look for synchronicities and signs from the universe that your luck is increasing. You might go to a colleague's house for dinner and realize that his partner is a real estate agent. You never knew this, and it seems like a synchronicity that you were invited to dinner and met this helpful person just when your home search is beginning. Luck is all about finding ways to recognize and amplify the synchronicities you receive.
5. Let these small or large signs of your luck increasing make you feel luckier.
As you see evidence of being lucky in your life, even if it's something small like pulling up to a packed grocery store parking lot right as someone in front is leaving their space, don't just shrug it off. Instead, you might say a mantra like, "Things are always coming together for me," then feel that lucky energy in your body.
Often, the best way to manifest something is by changing the way you feel or the energy you are giving off. When you are having a calm day with no emotional upsets, practice feeling lucky and let that energy go out into the universe to attract more luck to you.
6. Remind yourself you have a path and that your luck looks different from everyone else's.
It's often pointless to compare ourselves to other people since each soul's destiny, soul contracts, and life path is unique. In the example of buying a home, your friend might have a partner who makes a ton of money and they have a mansion in a desirable part of town. You might find a cute little condo in an up-and-coming area that works much better for your needs or invest in a tiny home and feel so lucky. So touch in with your own intuition. What do you think your path and your luck looks like right now?
Let me wrap up by saying that many people have a positive cultural bias about the Irish, like believing they naturally have good senses of humor, warm hearts, and happy-go-lucky attitudes. That kind of energy can definitely open doors for any of us!