6 Things You Should Know Today (June 27, 2018)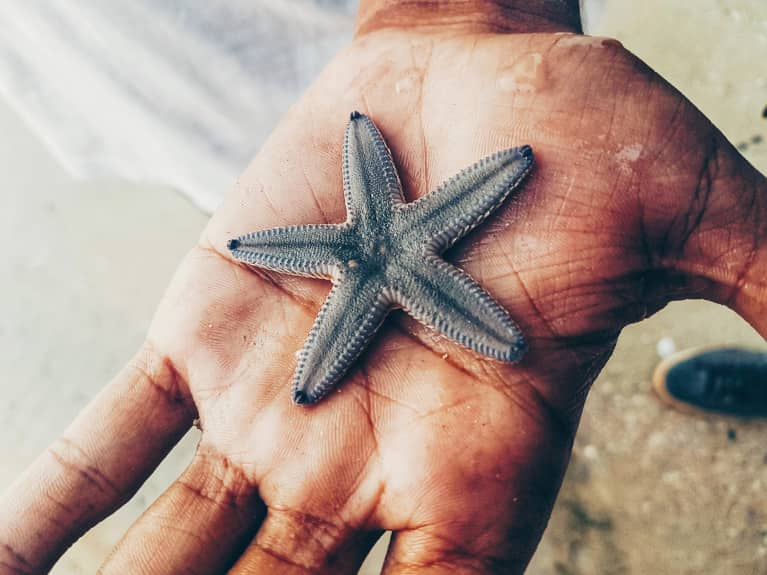 1. Starfish are mighty resilient.
Five years ago, a virus wiped out starfish populations on the West Coast of the United States. But now, a new study finds that—thanks to what some scientists are calling "evolution in action"—starfish populations in the area are starting to bounce back and develop a genetic resistance to the virus. (The Guardian)
2. How many psychopaths are in your state?
A new paper sheds some light on the states with the most psychopaths. The states with the most included Washington, D.C.; Connecticut; California; New Jersey; and a tie between New York and Wyoming for fifth. At the bottom of the spectrum were West Virginia, Vermont, Tennessee, North Carolina, and New Mexico. (mindbodygreen)
3. If you snore and you're tired all the time, it might be worth getting tested for sleep apnea—for public health's sake.
While there's an outsize emphasis on overweight "heroic snorers," sleep apnea can affect anyone. Most people don't consider the ripple effect: Truck drivers, medical professionals, and more can seriously affect public health by letting their own sleep issues go unaddressed. If you think you're at risk, there are many treatments available, so do everyone a favor and go get checked! (NYT)
4. Suicide among farmers is becoming more common.
As smaller farms in the United States continue to struggle to keep up with larger industry, suicide rates have skyrocketed. Farmers now die by suicide more frequently than any other occupational group, according to the Centers for Disease Control and Prevention. This mirrors another disturbing trend in India, where 60,000 farmer suicides have been linked to poor growing conditions thanks to climate change. (CBS News)
5. Is being a flight attendant a high-risk job?
As it turns out: yes. But it's not for the reasons you might suspect! A new study shows that flight attendants are more likely to suffer from certain types of cancer, including non-melanoma skin cancer and uterine, gastrointestinal, cervical, and thyroid cancers. (CNN)
6. A cannabis-based drug is coming to the United States.
The FDA just approved a drug made from cannabidiol (CBD), one of the nonpsychoactive compounds in cannabis. The drug, called Epidiolex, will be prescribed to patients with rare seizure disorders and could help cannabis become more mainstream and accepted by the medical community. (Tech Crunch)