6 Things You Need To Know Today (September 11, 2017)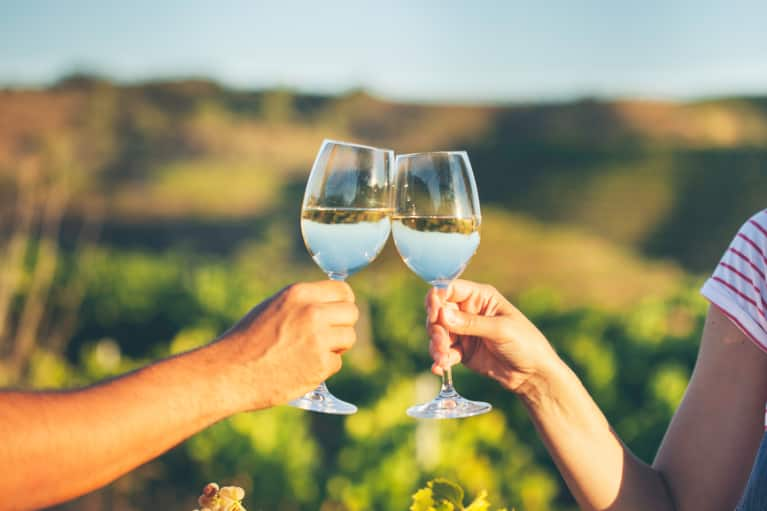 September 11, 2017 — 9:00 AM
1. Does expensive wine really taste better?
Probably not. According to a new study, price tags have quite the impact on our taste buds—and we typically think wine tastes better if it costs more. When study participants were given the exact same wine with different price tags, they tended to enjoy the expensively labeled bottle more. (Mercury News)
2. Dating sites have become a playground for the polyamorous, and single, monogamous women are over it.
More and more over the years, with the proliferation of dating sites and the increased acceptance around polyamory/open relationships, the single women who are looking for traditional, monogamous relationships on Tinder and Bumble are experiencing what feels like another form of male privilege: being invited to be someone's secondary interest. (The Cut)
3. What does climate change really have to do with hurricanes? Some links are uncertain, but science is uncovering new data all the time.
The rise of sea levels has definitely contributed to recent coastal flooding associated with hurricanes, and warmer ocean surfaces mean more moisture in the air, which contributes to the flooding power of hurricanes like Harvey and Irene. Other factors remain as yet less conclusively tied to the destructive potential of these hurricanes, but that global warming is at play in these natural disasters cannot be denied. (Scientific American)
4. According to new research, there are 27 states of emotion
It's a commonly held assumption that human beings experience just a few major states of emotion: Happiness, anger, sadness, surprise, fear, and disgust. But a new study challenges this idea, finding that the emotions of human beings are actually very complex. "We found that 27 distinct dimensions, not six, were necessary to account for the way hundreds of people reliably reported feeling in response to each video," senior study author Dacher Keltner, a U.C.-Berkeley psychology professor and expert on the science of emotions, said. (Science Daily)
5. This is the highest-selling drug on earth.
Humira, a drug designed to help patients with inflammatory diseases (like psoriasis or rheumatoid arthritis) is the best-selling drug in the world. The company that makes it, AbbVie, has protected it by a wall of patents that cover each tiny detail of the manufacturing process, which prevents anyone from creating a generic version. (Bloomberg)
6. Computers are getting scary-smart.
A new study, published in the Journal of Personality and Social Psychology, showed that artificial intelligence was able to accurately predict whether a person was gay or straight based on a photo of their face. It worked 81 percent of the time for men and 74 percent of the time for women. (The Cut)