6 Things You Need To Know Today (June 30)
Contributing Food Editor
By Liz Moody
Contributing Food Editor
Liz Moody is a food editor, recipe developer and green smoothie enthusiast. She received her creative writing and psychology degree from The University of California, Berkeley. Moody is the author of two cookbooks: Healthier Together and Glow Pops and the host of the Healthier Together podcast.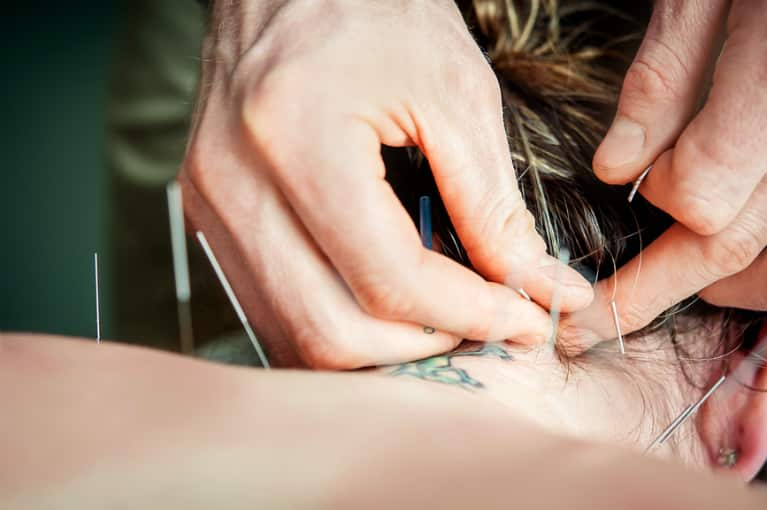 1. The jury is still out on the effectiveness of acupuncture.
A new study released by JAMA Internal Medicine looked at two reviews—one on stress-induced urinary incontinence and another on infertility—and found that acupuncture only actually helped the women with urinary incontinence. While it's not an apples to apples comparison, this research suggests that we have a lot to learn about integrating eastern medicine into the western world. (Live Science)
2. 60+ studies agree, to lose weight it's about eating less, not exercising.
While exercise is proven to be great for overall health, it's not necessary for weight loss. Restricting calories is the most effective way to lose weight and keep it off. But please don't quit the gym! Your body will thank you. (Vox)
3. It's time we finally make clean air a priority.
According to a new study, air pollution—even levels that have been deemed "safe" by the EPA—is contributing to 12,000 U.S. deaths a year, and people of color are disproportionately affected by it. "It's very strong, compelling evidence that currently, the safety standards are not safe enough," says a study researcher. (NPR)
4. According to a new study, reported adverse health effects linked to cosmetics and personal care products has doubled.
New research released by JAMA Internal Medicine has found that more people are reporting on health issues caused by cosmetics. The data isn't perfect: most issues reported are short-term, and it may have been heavily influenced by the WEN by Chaz Dean products, which caused hair loss, balding, and rashes in several thousand women. The bright side? We're one step closer to having a screening process in place for dangerous ingredients in our personal care products. (CNN)
5. Sleep deprived? Don't argue with your partner.
New research from the Ohio State University Institute for Behavioral Medicine research tested couples for inflammation related to the stress response and found that less sleep was associated with increased inflammation when they had had a conflict with their other half. (Quartz)
6. Food as medicine is especially important when it comes to diabetes.
Sam Inkinen, a wealthy businessman was diagnosed with pre-diabetes. But he skipped the doctor and tried a low-carb, high-fat diet, which fixed his blood sugar problems. It inspired him to launch Virta Helath, an app that combines his love for data with the medical approach that prevented his diabetes. (Fortune)