6 Things You Need To Know Today (June 28, 2018)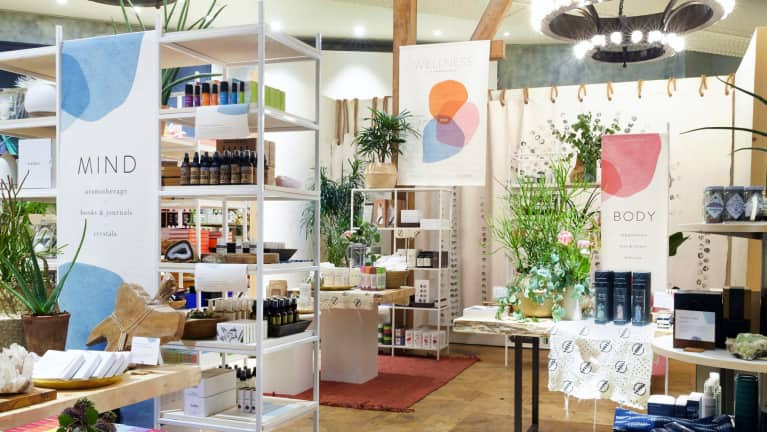 1. You can buy vitamin supplements and sage smudge sticks at Anthropologie now.
Wellness is a $3.7 trillion industry right now, and Anthropologie is the latest retailer leaning into it. "Wellness by Anthropologie" launched in 12 stores around the country this week—with more locations planned for fall—as a dedicated section selling goods from crystals to all-natural cleaning products. It was created to let shoppers "explore all the products in an environment where she can see, touch, and feel them to find what works best for her," said the brand's beauty merchandise manager. (Racked)
2. Finally, some environmental news worth celebrating!
UNESCO just removed the Belize Barrier Reef—the second-largest reef in the world—from its list of endangered World Heritage Sites. The renewed health of the reef is largely thanks to a recent moratorium on oil exploration in the surrounding waters. (BBC News)
3. As it turns out, "walking briskly" is not subjective.
A new study published in the British Journal of Sports Medicine states that walking briskly has been identified as a pace that's about 100 steps a minute—not as subjective as you might think. More technically, a brisk walk is supposed to increase your heart rate to about 70 percent of your maximum. When walking for health reasons, this is the pace you want to target. (NYT)
4. New "infotainment" services in cars are linked to distracted driving.
A new study from AAA's Foundation for Traffic Safety suggests that new built-in car gadgets and services that offer navigation and entertainment contribute to a more dangerous riding experience—especially when it comes to distracted driving. This study is one of many looking at the effects of these systems in altering drivers' cognitive loads, meaning their ability to concentrate on the task at hand: driving. (Wired)
5. Do you have daydreaming disorder?
While most people daydream occasionally, excessive daydreaming is becoming an increasingly popular diagnosis online (although it's not yet recognized by the DSM). The key? Figuring out whether your daydreaming is in your control and whether it disrupts your life. (The Cut)
6. Marshmallows can say a lot about millennials.
Contrary to popular beliefs about millennials and technology addiction, a new study says that today's kids can actually delay gratification longer than children in the 1960s and 1980s. The research and conclusions drawn from the study provide a stark contrast to the assumptions describing today's younger generation as irresponsible users of technology with less self-control than previous generations. (Science Daily)