6 Things You Need To Know Today (June 28)
Contributing Health Writer
By Gretchen Lidicker, M.S.
Contributing Health Writer
Gretchen Lidicker earned her master's degree in physiology with a focus on alternative medicine from Georgetown University. She is the author of "CBD Oil Everyday Secrets" and "Magnesium Everyday Secrets."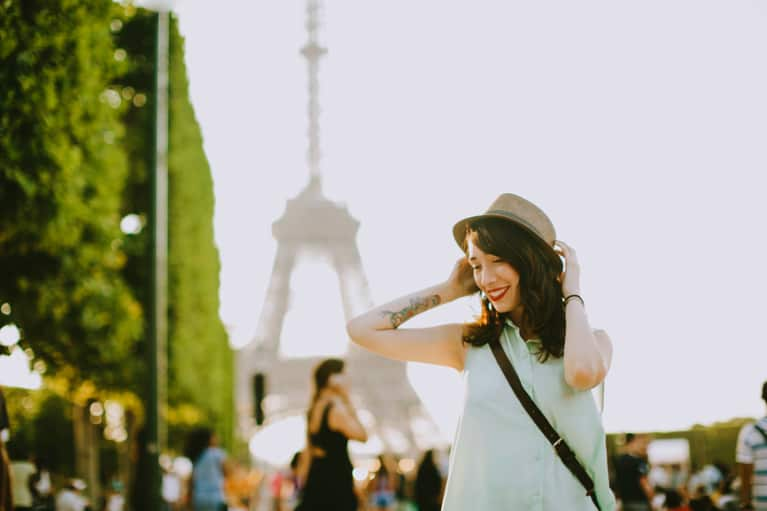 1. There's yet another reason to move to France.
The French government just opted to stop granting licenses for oil and gas exploration in the hopes of spurring growth in renewables. President Macron is also planning a home-renovation plan to reduce energy consumption, cut carbon dioxide emissions, reduce energy poverty, and create jobs. Swoon. (The Independent)
2. BrightGuard is installing free sunscreen dispensers across all 50 states.
The company, founded in an effort to decrease cases of melanoma (which have increased 200 percent since 1973), sells dispensers to municipalities and community institutions for about $70, with refill packets going for about $150. These contain enough sunscreen (SPF 30) to cover about 150 people. There are already 2,000 BrightGuard dispensers across all the states, and New York will be rolling out 80 across its five boroughs this summer. (FastCompany)
3. Scientists use bacteria to successfully treat eczema patients.
Eczema patients were treated with Cetaphil lotion growing cultures of S. hominis and S. epidermidis—"good" bacteria—to battle the strain linked with eczema, S. aureus. Their eczema was nearly eliminated within 24 hours, which showed that we're just beginning to understand the delicate balance of bacteria we host and how much they influence our well-being. (NYT)
4. Our brains crave exercise from an evolutionary standpoint, according to science.
Putting off your workout? You might want to move it to the top your priority list. Because according to new research, not only is exercise good for you from a physical standpoint—it's also vital for brain health. The latest science suggests that over time, our brains have evolved to adapt to stress and anxiety, and one of the main modes it has found for releasing it is physical movement. What are you waiting for? Lace up those sneakers and get moving. (Science Daily)
5. Fetuses might develop a whole lot faster than we thought.
A new study finds that a fetus's immune system develops faster than previously thought, with a lot of activity during the second trimester. This could be a game-changer in terms of studying how the immune responses of mother and child interact and play off of each other during labor. (Nature)
6. Are you a mosquito magnet?
Researchers are studying twins in the hopes of uncovering the genetic basis of mosquito attractiveness. "We know very little about the genetics of what makes us attractive to mosquitoes," said James Logan, who is directing the study. He is hoping that by dangling the dirty socks of twins in front of hungry bugs, we can finally get to the bottom of the mystery! (Scientific American)