6 Things You Need To Know Today (July 7, 2017)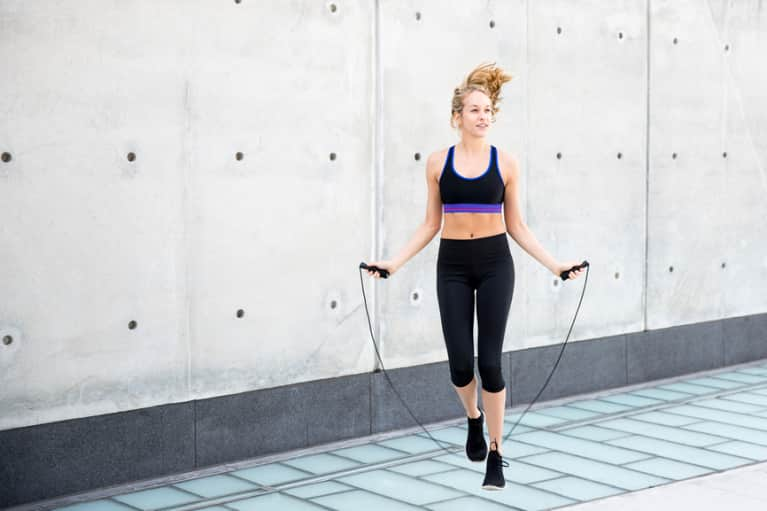 1. Want to give your brain a boost? Exercise.
More specifically, engage in some type of aerobic exercise. We're talking biking, hiking, walking, running—whatever floats your boat. A new study found that regular aerobic activity boosts brain volume in the areas associated with executive function and reasoning and may prevent memory loss down the road. That's one reason to lace up your sneakers! (Time)
2. Not all vitamin Ds are created equal.
Researchers from the University of Surrey in the United Kingdom found that vitamin D3 was twice as effective as D2 at raising vitamin D levels in the body, which is a pretty major difference, especially since vitamin D deficiency is extremely common. This new knowledge may prompt major health organizations to change their supplementation guidelines. (Medical News Today)
3. If you couldn't smell, you'd probably lose weight.
Researchers at U.C.-Berkeley found that when mice were genetically altered to be unable to smell, they lost 16 percent of their body weight, even when eating the same fatty foods as mice who could smell. This lends credence to the theory that it's not just about what you eat but how your brain perceives what you're eating that affects your metabolism. (NBC Washington)
4. The future of vajazzling is actually a really bad idea.
Pretty Women Inc.'s new Passion Dust is marketed as something to add "sparkle and flavor to your natural vaginal fluids to make the experience of lovemaking that much more fun and enjoyable for you and your partner." Unsurprisingly, doctors are not on board with the intimate glitter bombs. Ingredients include gelatin, starch-based edible glitter, acacia (gum arabic) powder, Zea Mays starch, and vegetable stearate, and gynecologists say putting this stuff down there can throw off the pH balance of your lady parts, making you vulnerable to all kinds of unpleasant infections. (Gizmodo)
5. Could global warming be worse than expected?
A new study showed that the metrics used to predict temperature rises may not be yielding accurate results, meaning the planet could be warming more quickly and intensely than feared. "The hope was that climate sensitivity was lower and the Earth is not going to warm as much," said Cristian Proistosescu, who led the research at Harvard University. "There was this wave of optimism." Now is the time to change our behavior and help our planet. (The Guardian)
6. Turns out that "period brain fog" is a myth.
A small-scale study published in Behavior Neuroscience has debunked the idea that women don't perform as well during their periods. Researchers tested a group of 68 women and measured their hormone levels while testing their mental ability. As it turns out, there's no such thing as period brain. (CBS)