6 Things You Need To Know Today (April 3, 2018)
mbg Contributor
By Krysten Peck
mbg Contributor
Krysten Peck is a freelance writer specializing in arts, wellness, brands, and visual storytelling. She received a bachelor's degree from Dickinson College.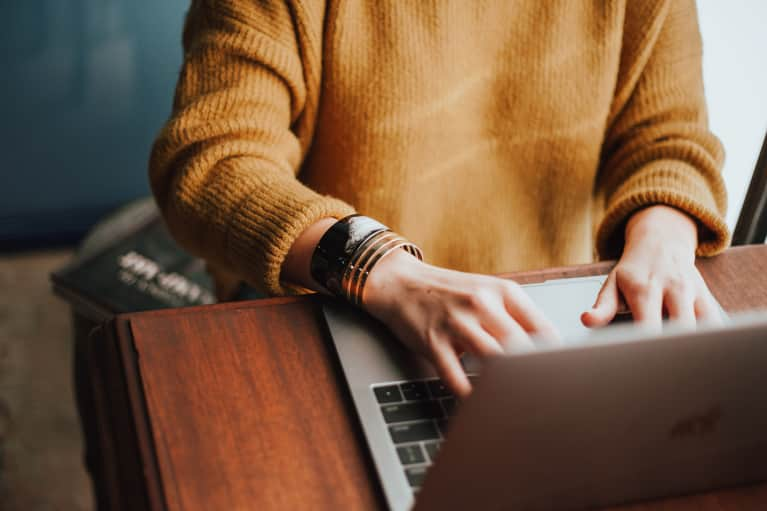 1. A new bill that gives employees permission to ignore after-hours emails is under review in New York.
The bill, Disconnecting From Work, doesn't make it illegal to work after hours but rather aims to give permission to burnt-out New Yorkers to disengage from technology without consequence. Violating employers would have to pay a $250 or $500 fine. "There's a lot of New Yorkers out there that don't know when their workday begins or when their workday ends because we're all so tied to our phones," said Rafael Espinal, the councilman sponsoring this bill. (CNN)
2. Dining out poses unexpected dangers.
Beyond food poisoning, you have something new on your plate to worry about when dining out—exposure to toxic chemicals. A new study found that people who ate out had 35 percent higher levels of phthalates in their blood than people who dined in. This was the first study to look broadly at all restaurants, not just fast food establishments. "This study suggests food prepared at home is less likely to contain high levels of phthalates, chemicals linked to fertility problems, pregnancy complications, and other health issues," said the study's author. (Science Daily)
3. Is this new discovery the answer to inflammation?
Scientists at Trinity College Dublin have found that itaconate, a molecule derived from glucose, might be able to prevent the reactions that lead to inflammatory diseases like arthritis, inflammatory bowel disease, and heart disease. While more research still needs to be done, the team is hopeful that they will "one day make a difference to patients with diseases that remain difficult to treat." (Drug Target Review)
4. Are today's teens the most enlightened generation yet?
While there's been much speculation around Gen Z's addiction to technology and what that means for their personal development, the recent wave of activism among the teens of today suggests that what we're seeing is something remarkable. "The press and general public like to see them as spoiled and not having to work hard for anything except grades and being very entitled," explains clinical psychologist Wendy Mogel. "But they're courageous, energetic, optimistic, and really smart." (NYT)
5. Need another reason to adopt a plant-based diet?
A new study out of the United Kingdom found that women who eat red meat are more likely to develop colorectal cancer. The study's 32,000-plus participants were followed for about 17 years. (Medical Daily)
6. As it turns out, there's a science to knuckle-cracking.
A paper published in Scientific Reports has debunked previous claims and explanations as to why our knuckles crack. According to their models, the air bubbles that pop when we crack our knuckles are intact and don't pop all the way, contrary to previous studies. Researchers believe understanding knuckle-cracking can give insight into joint mobility and overall joint health. (Quartz)