5 Wellness Editors Try Walmart's New Clean Skin Care Line — Yes, Clean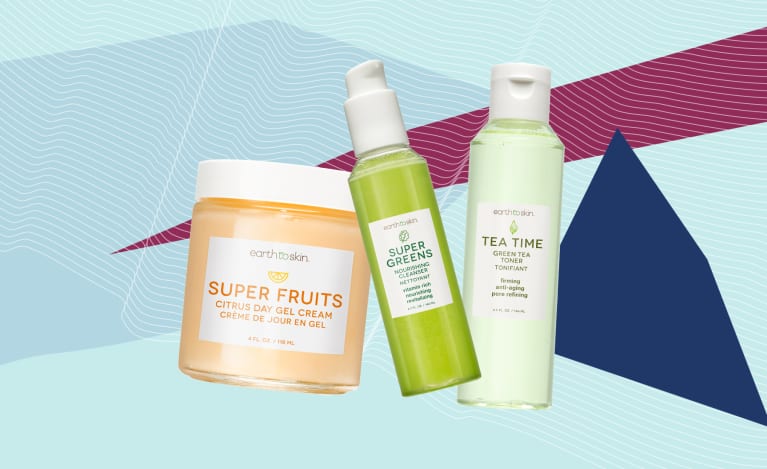 When I read the news that Walmart was launching their first skin care line, Earth to Skin, all for under $10, I thought, Great! There should be quality skin care options for all people at all price points! When I saw that it was clean, I thought: Um, what?
It's one thing for a mass retailer like Walmart to enter the beauty space with their own brand, and it's entirely another to make it nontoxic and natural-leaning. It really does sing the winds of change, no? Not to mention, one of the biggest—and rightfully so—charges thrown at the clean space is that it's too pricey and out of reach for most people. So having a new 30-plus item collection at a completely affordable price tag is a big deal.
And we know that there's no one standard of clean; it's really up to brands and stores to be honest about how they define it. So here's how Earth to Skin defines clean for their brand: Their products are free of parabens, sulfates, phthalates, petrolatum, mineral oil—and silicones in some products (but, for example, dimethicone does pop up on some of the ingredient labels, if you are one to avoid the silicone family).
Well, I decided to put a few of the star products to the test. And as it's such a large collection, I enlisted the help of my fellow mbg staffers. Here, our favorite products and thoughts.
Super Greens Cucumber Jelly Mask
"I was drawn to this mask for its vibrant green color, reminiscent of the lime Jell-O cups of youth. Upon applying, I realized it also had a distinctively gelatinous feel to it, which was honestly kind of pleasant. The mask applied very smoothly and felt cool to the skin, though it was subtle—I almost forgot it was on by the time 15 minutes was up! I think it'd be great to use after the beach or a day in the sun."—Emma Loewe, sustainability editor
Super Greens Cucumber Jelly Mask, Earth To Skin ($6.96)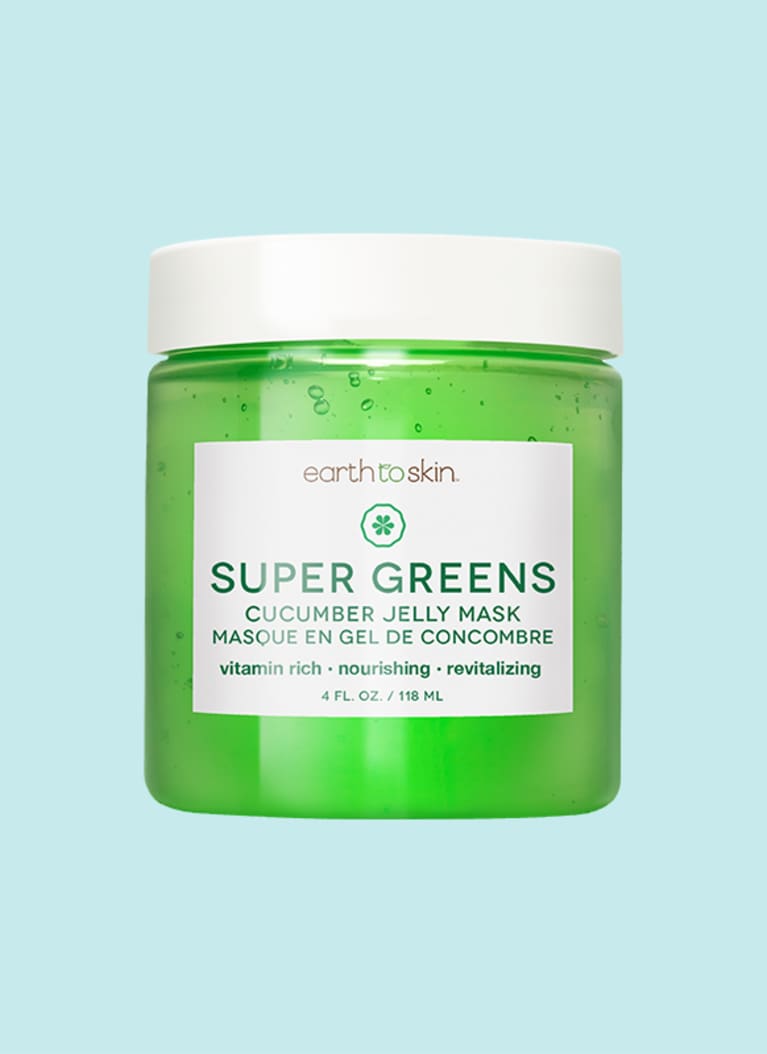 mindbodygreen
Tea Time Anti-Aging White Tea Cleanser
"Normally, I don't love floral scents, but I really liked how clean and bright this one smells. It has a gel consistency, which is different from what I normally use (a micellar water in the morning and an oil cleanser with salicylic and tea tree at night) but is actually great for my combo skin. I noticed that it removed all the dirt and grime from my face at the end of the day and left it feeling clean and balanced—no tight, dry feeling afterward."—Krista Soriano, senior branded content editor
Tea Time Anti-Aging White Tea Cleanser, Earth to Skin ($6.96)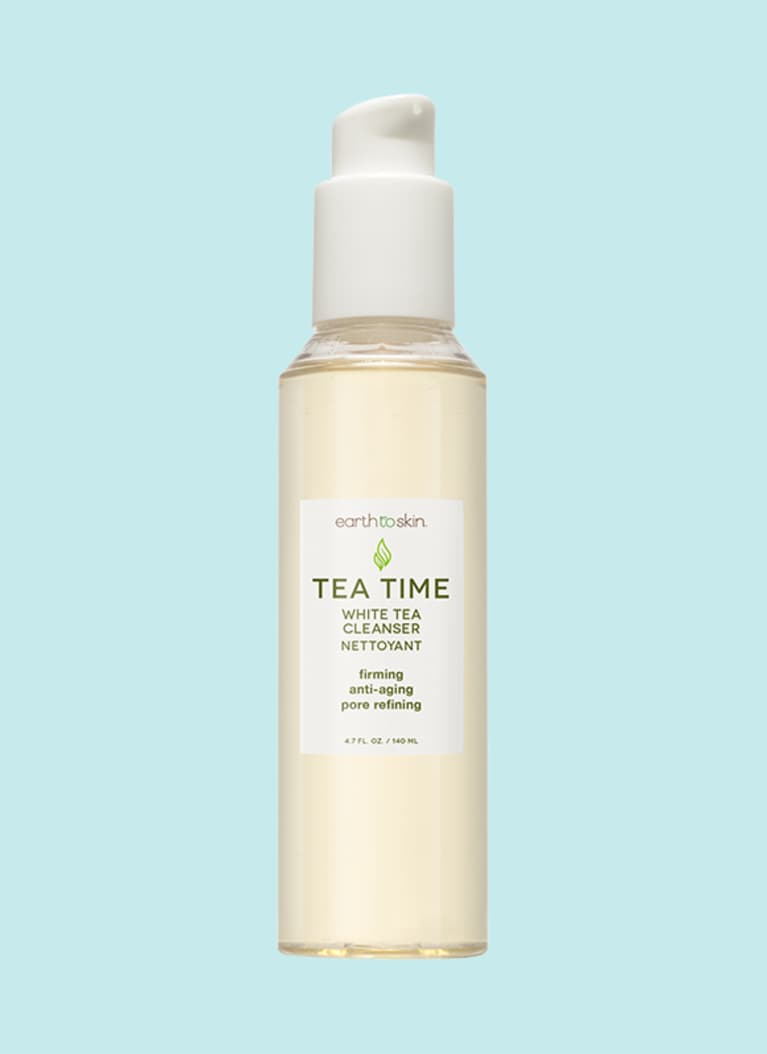 mindbodygreen
Super Fruits Brightening Citrus Day Gel Cream
"This day cream is super light and smells fantastic (like grapefruit). I applied it after cleansing my face in the morning, letting it sit on my skin for a little before applying my tinted moisturizer. It didn't feel thick on my skin at all, even under my moisturizer and sunscreen. I feel like I definitely look more glowy and awake. Plus, I can always get behind a product with hyaluronic acid!"—Jamie Schneider, editorial assistant
Super Fruits Brightening Citrus Day Gel Cream, Earth To Skin ($8.94)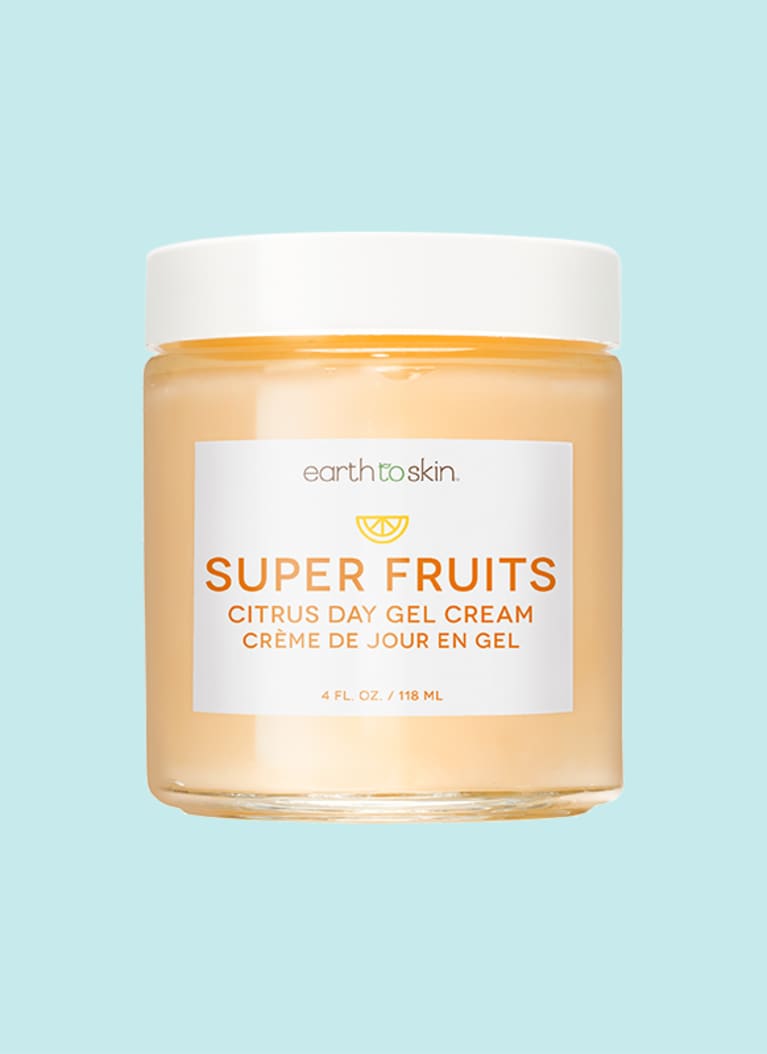 mindbodygreen
Tea Time Anti-Aging Green Tea Toner
"I'm not super diligent with my toner use. If I'm in a rush—or being lazy—it's the step I'll skip. So I was eager to give this a go: Maybe it would be the one that kept me to my routine! I loved that this helped lift off impurities post-wash but was not astringent: After using it, I simply felt extra clean, not dried out. (Thanks to a mushroom extract, the product claims to increase cell turnover, so there might be some subtle exfoliating properties in this as well, but it didn't feel exfoliating in the moment.) That all being said, I dropped the habit after a few goes at it. I just don't think I'm a toner person." —Alexandra Engler, senior beauty and lifestyle editor
Tea Time Anti-Aging Green Tea Toner, Earth to Skin ($6.96)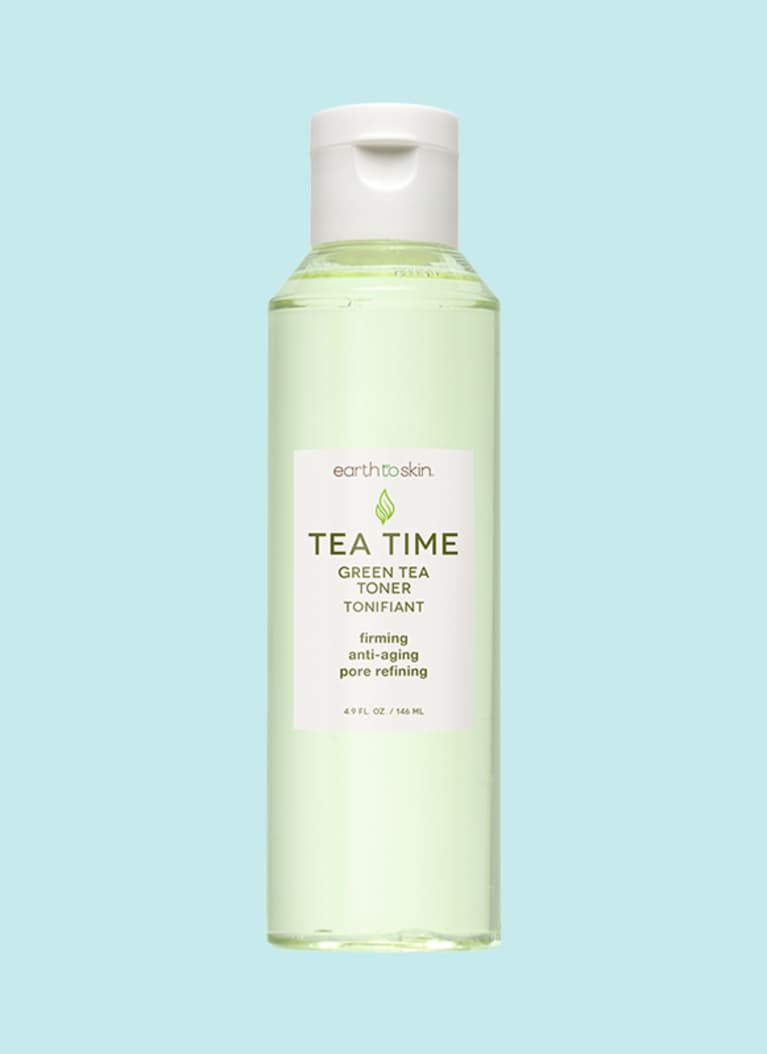 mindbodygreen
Honey Manuka Calming Cleanser
"I loved the smell of this one: It was floral and sweet but not overpowering. It had a thicker texture than I was expecting and almost felt like a hybrid between an oil- and water-based cleanser. It left my skin feeling fresh, not too dry, and smelling amazing. I'd use it again!"—Emma Loewe
Honey Manuka Calming Cleanser, Earth to Skin ($6.96)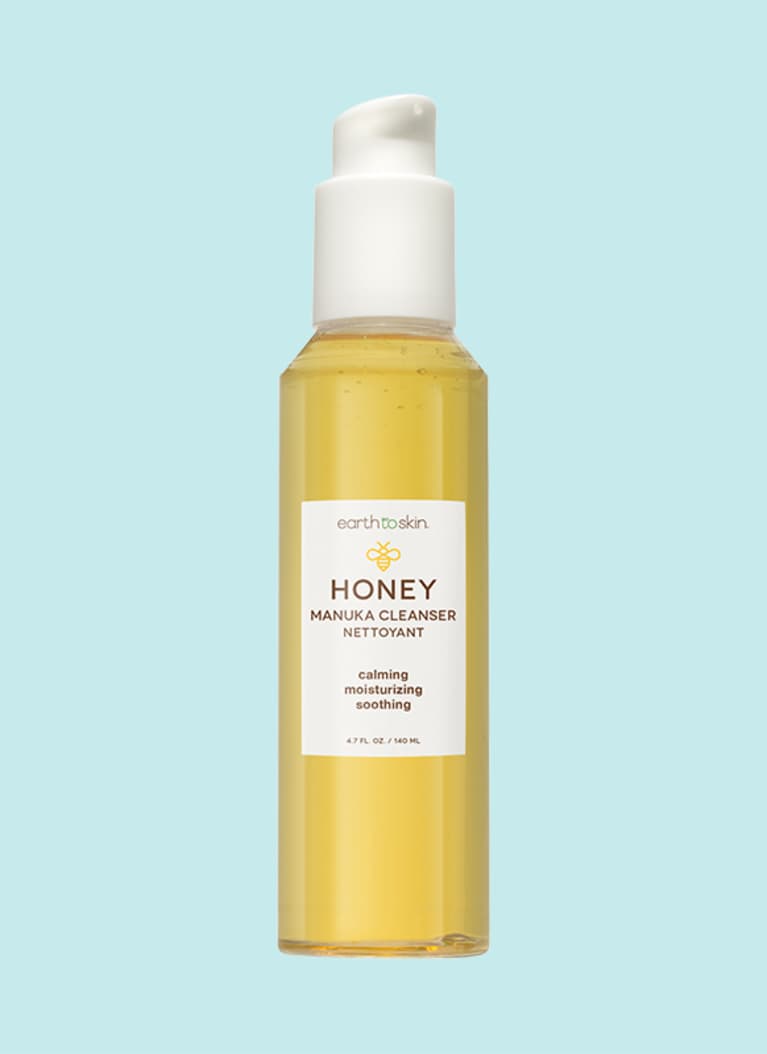 mindbodygreen
Super Greens Nourishing Cleanser
"I'm a new fan of gel cleansers, so I was excited to try this. The texture is lovely—not grainy, oily, or goopy—but I was a little thrown by the smell, just because I don't love cucumber as a scent. But it's not a super strong scent, so if you like cucumber, you'll probably love it. I liked that, unlike some cleansers, this gel didn't leave my skin feeling dry post-rinse. So it was gentle enough for me to use in the morning and at night, which is always a win to me."—Ray Bass, associate movement and wellness editor
Super Greens Nourishing Cleanser, Earth to Skin ($6.96)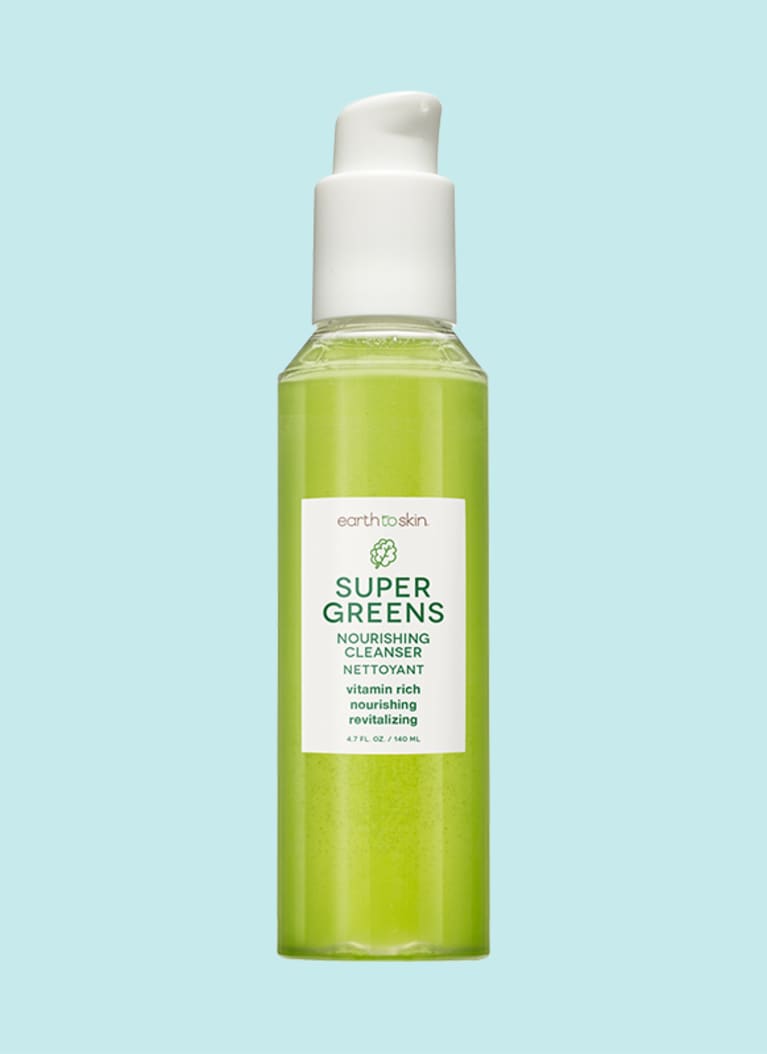 mindbodygreen
Honey Manuka Calming Night Cream
"I was initially a little apprehensive when I opened the lid because the consistency looked pretty thick. The shea butter is definitely one of the most prevalent ingredients in this cream from the looks of it. But it was actually pretty lightweight when I applied it! I do feel that 'night cream' is the wrong word for this—I would call it more of a sleeping mask, and I would definitely recommend rinsing your face the next morning with water to rinse off the residue (as I do with most sleeping masks)."—Jamie Schneider
Honey Manuka Calming Night Cream, Earth to Skin ($8.94)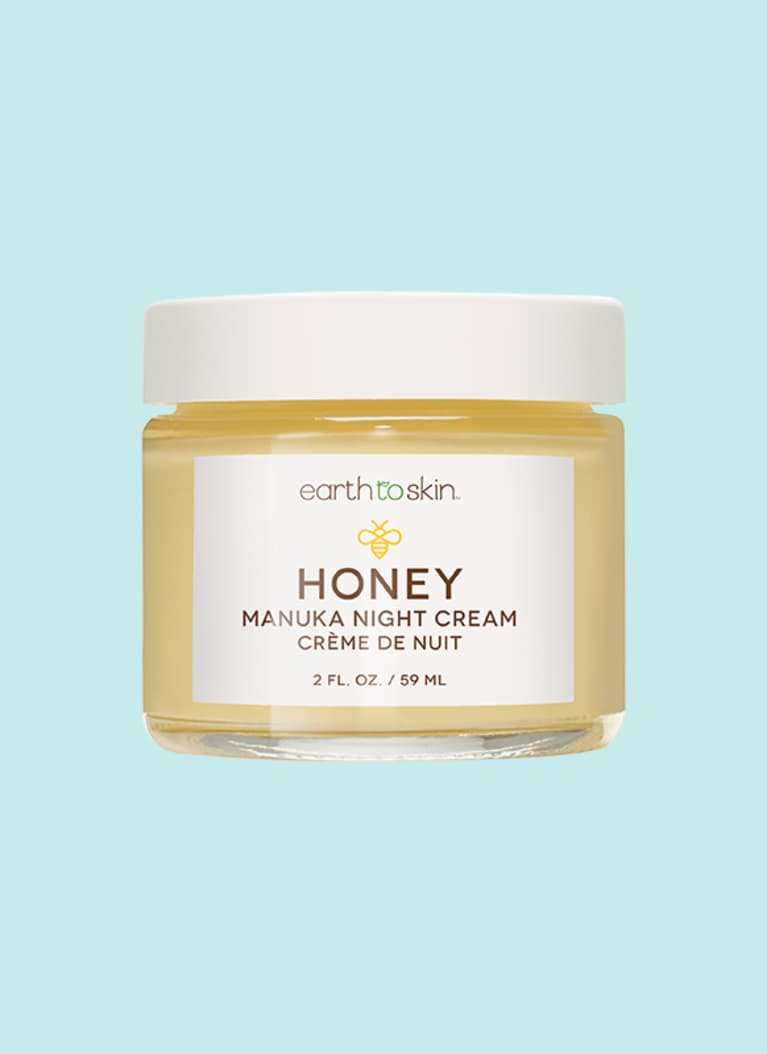 mindbodygreen
Super Greens Nourishing Day Gel Cream
"I am very much into gel cream textures. I just adore how they splash on the skin! This one is loaded with vitamins from a broccoli, kale, and cucumber complex—and my skin really did feel hydrated and nourished all day. The scent was a touch strong for me, as I prefer a non-scented moisturizer, but overall: impressed. I will definitely continue to use it."—Alexandra Engler
Super Greens Nourishing Day Gel Cream, Earth To Skin ($8.94)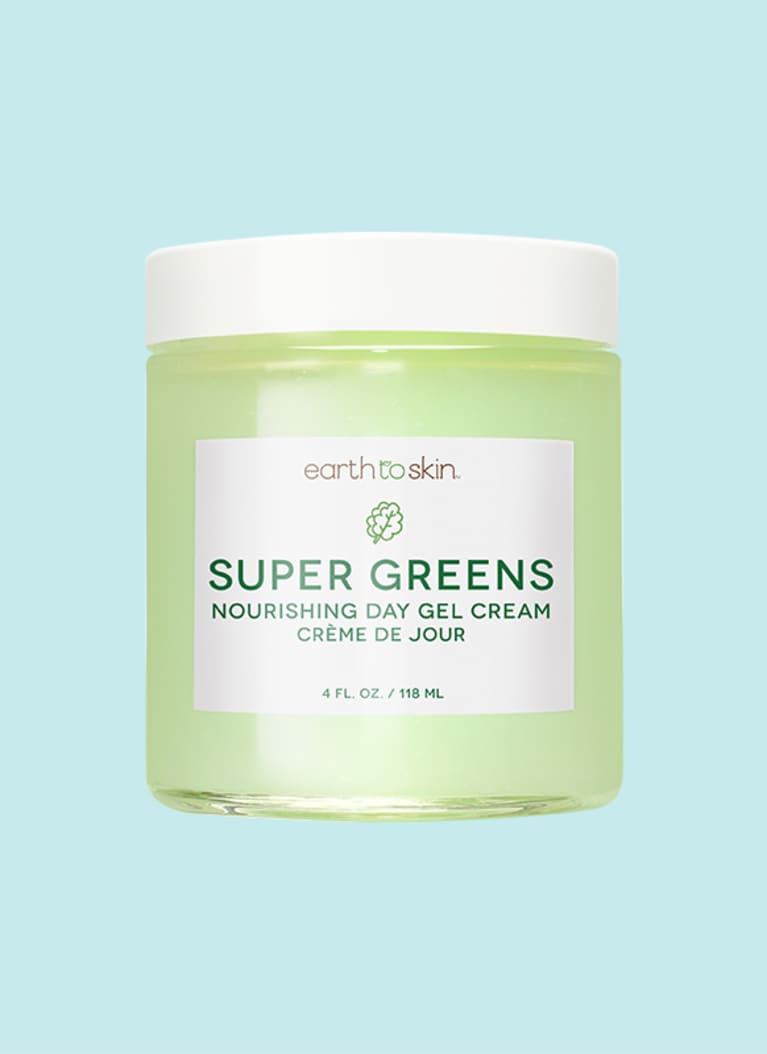 mindbodygreen
Honey Manuka Calming Day Gel Cream
"As someone with sensitive and acne-prone skin, I'm always hesitant to try new products, but I gave this a go. The acne washes and toners I use tend to strip moisture from my skin (and sometimes, admittedly, irritate it), so this day gel cream was a welcome addition to my skin care routine. It's moisturizing without feeling heavy or pore-clogging, soothing, and it gave my skin a supple glow all day!"—Ray Bass
Honey Manuka Calming Day Gel Cream, Earth to Skin ($8.94)
mindbodygreen