5 Things You Need To Know Today (April 13, 2018)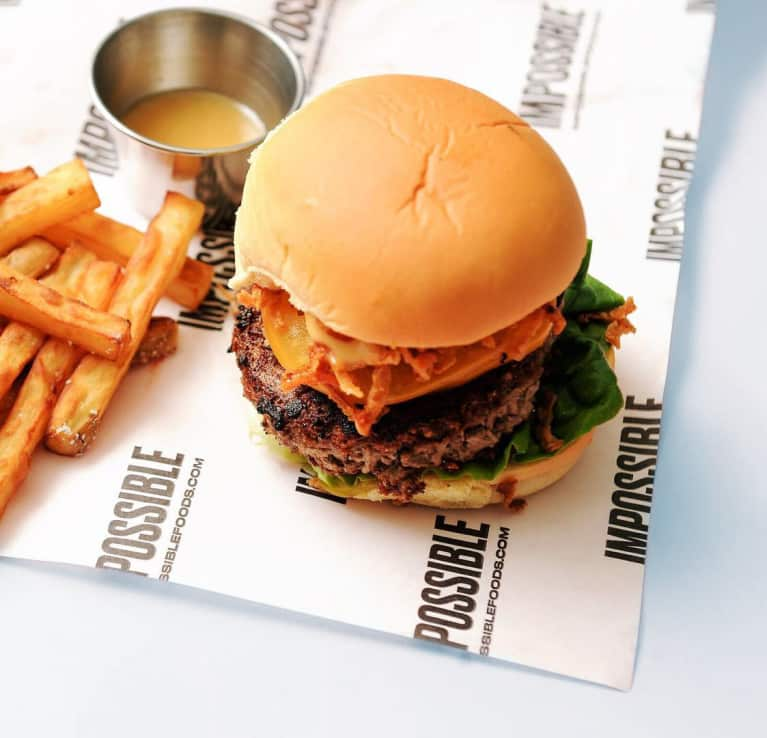 1. The world's most famous vegan burger is now available at White Castle.
In their continued effort to take over the world, Impossible Burgers have now teamed up with fast-food chain White Castle. The burgers will sell for $1.99 and are great environmentally friendly choices for people who still want that meaty flavor but emit 87 percent fewer greenhouse gases and use 75 percent less water and 95 percent less land than a beef burger. (Fast Company)
2. Is your shower always clogged? It might be because you use bar soap.
Liquid gels and soaps are usually detergents, which don't accumulate. Bar soap requires an alkali to process the fat that creates the soap, and it's usually the culprit in a clogged drain. If it's sodium hydroxide, chances are it's clogging up your pipes. Potassium hydroxide is an alkali that's more likely to dissolve, so look for this in your soap products instead. Should you find that your drain is clogged, an old-fashioned mix of vinegar, acid, and hot water is all you need to clear it out. (NYT)
3. Here's something to watch out for, night owls.
According to a new study, people who enjoy staying up late and sleeping in have a 10 percent greater risk of dying sooner than those who go to bed early and wake up early. While this percentage isn't a huge one and more research needs to be conducted before any definitive conclusions on the subject can be reached, if you're a night owl, it might be worth adjusting your schedule by a few hours. (Science Daily)
4. There's an E. coli outbreak in these seven states.
If you live in New Jersey, Idaho, Ohio, Pennsylvania, Connecticut, Missouri, or Washington, you might want to check the news. An E. coli outbreak has hospitalized several people and led to an investigation at a Panera Bread. (USA Today)
5. Annie's has launched a huge regenerative agricultural initiative.
Everyone's favorite bunny-themed pasta, cookies, and crackers have taken a huge step toward making our earth a little healthier. With their new Soil Matters initiative, Annie's has partnered with small farmers to source ingredients for the first-ever regenerative agriculturally sourced, limited-edition Organic Elbow Cheddar Mac & Cheese and Organic Honey Bunny Grahams. They've also created a video about the importance of regenerative agriculture—a You. We. All. initiative if we've ever heard one. (Annie's)