It's Not All Bad. 5 Reasons To Be Optimistic About The Planet Today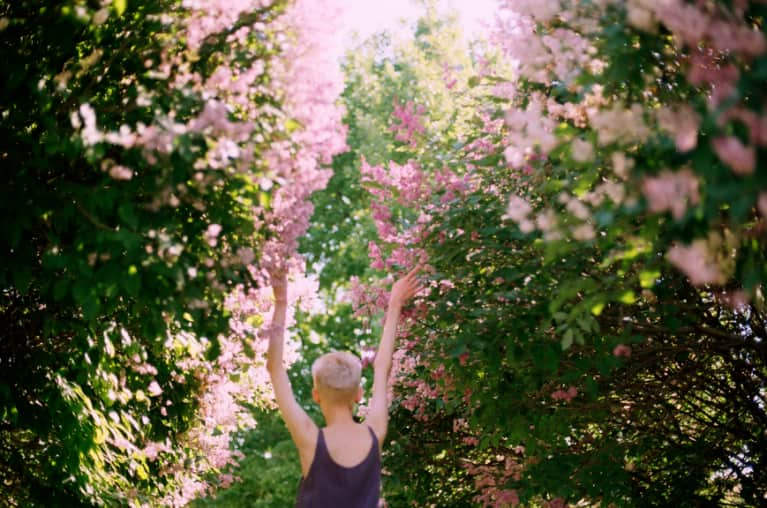 It's easy to become discouraged when reading the news about climate change, with foreboding numbers and forecasts coming at us every day. However, we're doing ourselves a huge disservice by just focusing on the bad stuff.
In order to enact real change, we need to remain optimistic. After all, positivity makes us more resilient, physically healthy, and likely to live a life of purpose. That's why the Earth Optimism Summit—an annual event held every April in Washington, D.C., to showcase leaders in environmental reform—is so incredibly important. This year's lineup gathered policymakers, journalists, activists, and CEOs under one roof to share their stories, pat each other on the back, and then get back to work.
As Andrew Revkin, an environmental writer at ProPublica, said of his own optimism cycle at the event's opening ceremony, "I wake up in the morning optimistic and go to bed a little bummed out. But then I wake up the next morning saying, 'Let's get busy.'" May the following take-aways from this year's summit motivate you to wake up tomorrow ready to get busy helping our planet in whatever way you can:
1. There are exciting, tasty campaigns cutting down on our food waste.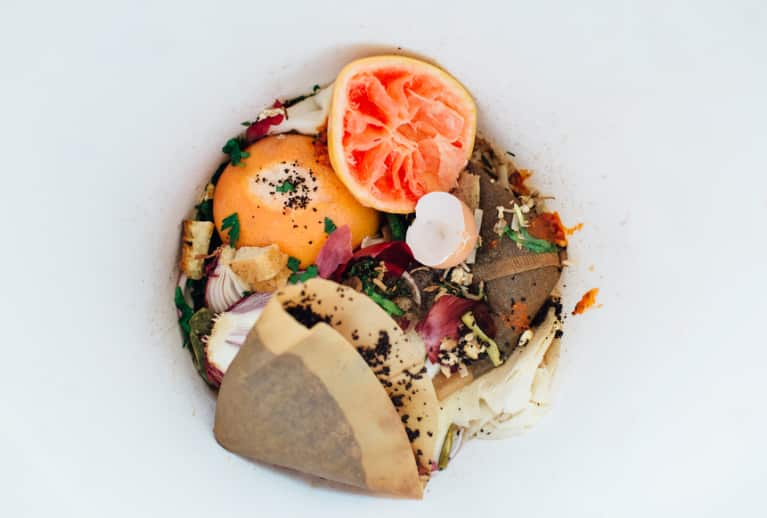 Agriculture may be the single biggest source of CO2 emissions, soil erosion, and freshwater pollution in the world, but Tristram Stuart is working to make sure that the food we do grow isn't wasted. His Feeding the 5,000 campaign organizes giant communal meals that are made with food that would have otherwise been thrown away in an effort to educate the masses about food waste and inspire them to use scraps in their own cooking.
Since its launch in 2009, the program has visited 50 cities worldwide, enacting real change in the process. By taking data from the movement to large-scale food corporations, his movement is enacting change—both tiny tweaks and large-scale overhauls. For instance, British Supermarket chain Tesco has stopped tossing the tops and bottoms of string beans, and legislation has been introduced to keep supermarkets from canceling orders that farmers have already grown. Stuart's not done yet. His latest endeavor? Toast—a beer made from surplus bread. We've tried it and can attest that it's well worth the gluten.
Never waste food again with this zero-waste grocery list and guide to using scraps in the kitchen.
2. We're slowly making progress in animal conservation.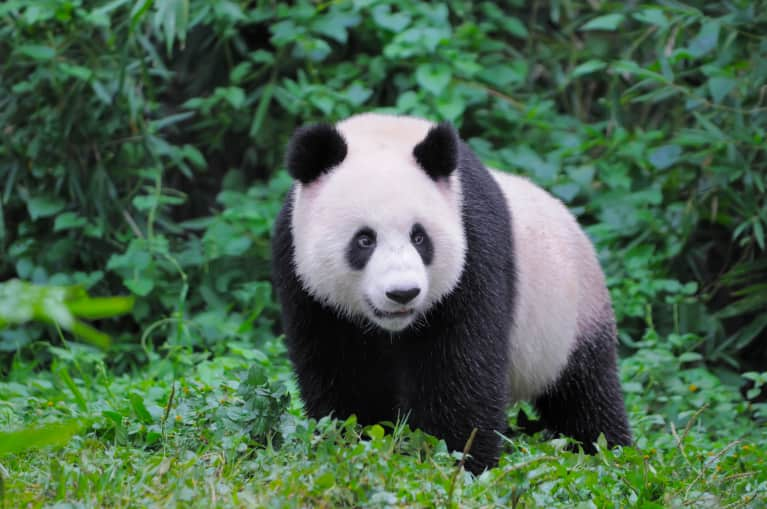 Giant pandas, which were first treated in 1990 due to excessive poaching and deforestation, are officially off the endangered species list thanks to the work of passionate conservationists. By working with the Chinese government, they've been able to create panda reserves that breed the animal in captivity and care for the sick or injured. By giving visitors a chance to watch the incredible creatures and learn more about how they can help, these reserves have also invigorated the local economy.
This green giving guide will help you support organizations making a difference in climate change and conservation.
3. Alternative energy is becoming the norm.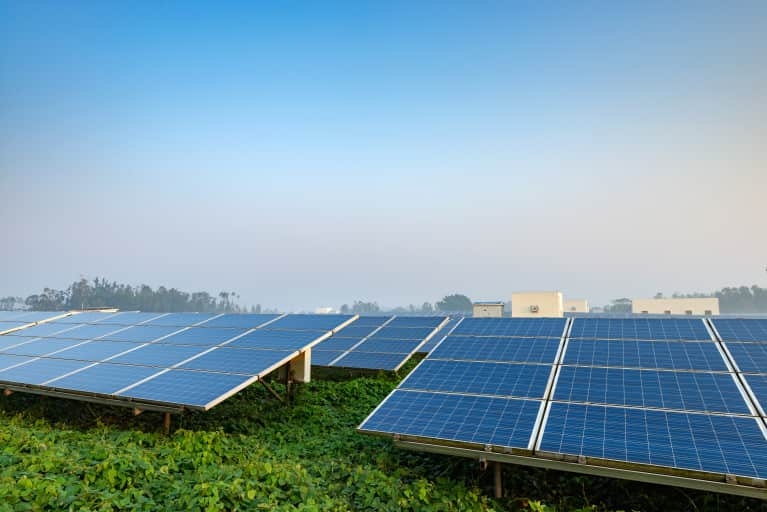 There are plenty of impressive solar energy projects taking place around the world, with India currently working to develop the largest solar power plant on Earth. Spread over 2,500 acres, it will power nearly 60 million homes across the country by the year 2022 and reduce the country's carbons emissions by 35 percent within the next two decades.
Not ready to install solar panels just yet? These simple tweaks will help you save energy at home.
4. Sustainable innovations are changing the way we design cities.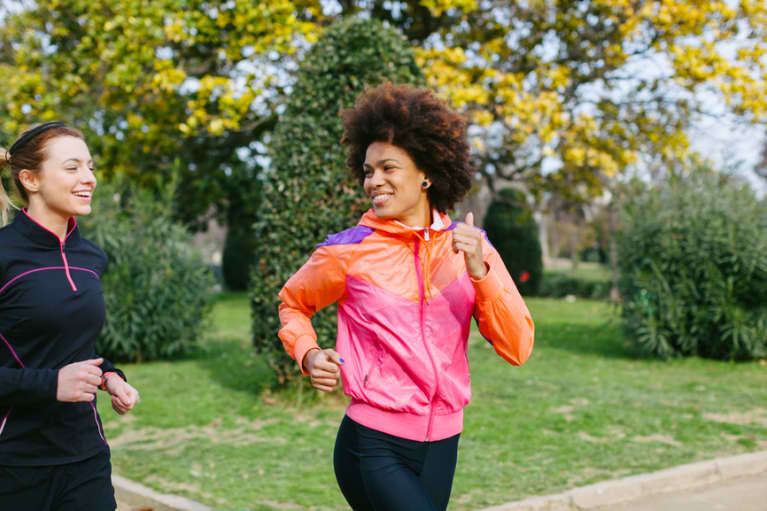 Cities have long been considered adversaries of environmental health due to their crowded streets, industrial buildings, and steady emissions. However, projects in biophilic design—a system of architecture that mimics the structures found in nature—is changing all of that. From Newark's first riverfront park to sanitation stations in Nairobi, innovations are shifting the way that urbanites relate to and benefit from their native environments.
Check out more cities making sweeping changes and learn how to enact some in your own backyard here.
5. Vertical farming is redefining agriculture as we know it.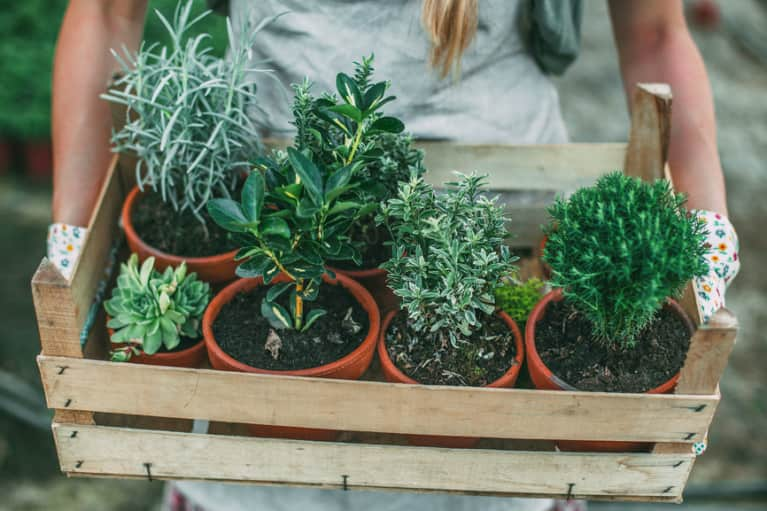 Indoor and rooftop farming is a viable way to grow fresh food in cities that are hundreds of miles away from a farm. Aerofarms, the largest vertical farm in the world, is a state-of-the-art farm that's blossomed in an abandoned steel factory. It now is 130 times more productive than a typical farm (i.e., what it grows on 1 acre would take 130 acres of field to produce), and it uses 95 percent less water and half as much fertilizer. Oh, and it forgoes herbicides and pesticides altogether and can grow food all year round, regardless of the weather outside.