5 Money Practices You Need To Put In Place This Holiday Season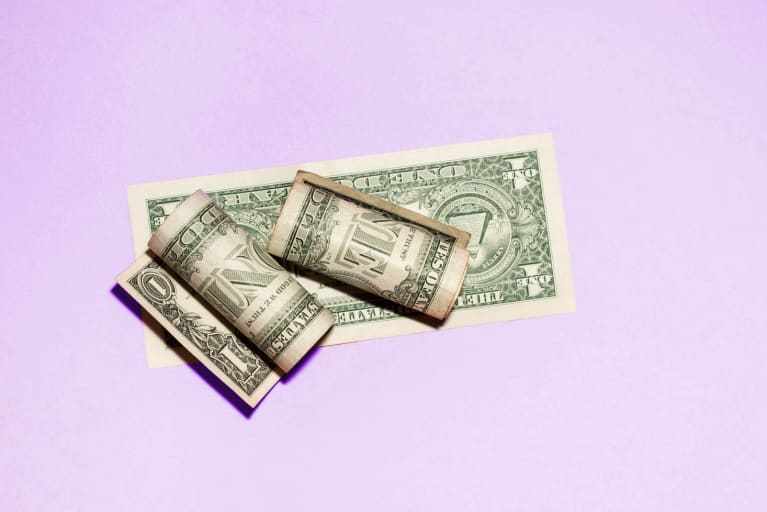 Let's face it, the holidays are lovely—and they can also stir up a lot of stress, particularly around money. It can often feel like a season of obligation that results in a money hangover in January. (Here are some additional tips to end your year right.)
The good news: By implementing these simple money practices, you can start enjoying all the season has to offer instead of cringing each time you swipe that card with every gift purchase. The best part? These will have a lasting positive impact on your money game throughout the year:
1.
Set intentions for your gift list.
Many of us simply say we are going to spend a certain amount per person before we've decided what we are buying and who we are buying for. This certainly makes it easier, but it can also lead to spending more than you needed to.
Sometimes, the perfect gift is $20, but if you decided you were going to spend $50, you'll probably continue to spend more time and energy just to hit the threshold you decided on. Set an intention for each gift and let that guide you to the perfect offering.
2.
Delay your gift-giving.
January can feel a bit sad after the December festivities, and if you relied on credit cards to carry you through, it could be even more bleak. With this gift trick, you can actually shift the start of the new year into one of great joy. Rather than offer physical gifts, offer experiences in January.
If you didn't budget for your gift-giving, utilize part of your December spending money and all of January's to accomplish your list. Instead of buying a fancy candle, you and your best friend can hit that new yoga class or vegetarian restaurant for brunch, and suddenly January has a whole new sparkle.
3.
Start saving for next year.
If buying gifts stresses you out every year, the time to start planning for the next year is now. At the end of this season, take what you spent in total on gifts and divide that by 12. The National Retail Federation's annual survey of holiday spending estimates the typical American will spend $659 on gifts for family, friends, and co-workers this season. That means you'd need to be saving $59 per month. That either sounds good or feels like a stretch. This is a great exercise to do a gut check to help determine what you are willing to spend next year.
4.
Tap into your "hell yes" or "hell no."
In short, do what you want to do, and set some money boundaries. You can compare this time of the year to a rosé-all-day promo—it's tempting. The flurry of activity is not going to go away, so it is up to you to set those boundaries and only do the things that you truly want to do.
If you are someone who wants to do all the things and not say no, it's time to make some choices. Write a list of everything that is revving your holiday engine and how much each one costs. Add up your list and look at the total. Do you want to spend that in one month in addition to holiday gifts? Maybe you do; rock on. If that number made you cringe, pick one or two on the list and feel good knowing you set a very healthy money boundary without missing out.
5.
Acknowledge what you do have.
There is no such thing as "I can only have X amount to spend on gifts" with a sad face. Turn that frown upside down, my friend, because you have an abundance to spend on gifts. It could be $5 or $500; regardless, I guarantee that not everyone in this world is able to do that.
We live in a world that tells us we don't have enough and it's imperative that we get into the practice of acknowledging just how much we have. This will not only give you some feel-goods, but it will be an incredible filter for your spending beyond the holidays, and that is a money practice that can only serve you well.