What No One Tells You About Breastfeeding A Newborn
Certified Lactation Educator
By Anjelica Malone, CLEC
Certified Lactation Educator
Anjelica Malone, CLEC, is the author of Milk Boss 101: The Modern Breastfeeding Journal and Guide. She is a lactation educator counselor, birth and postpartum doula, and a childbirth educator serving women in the Seattle area.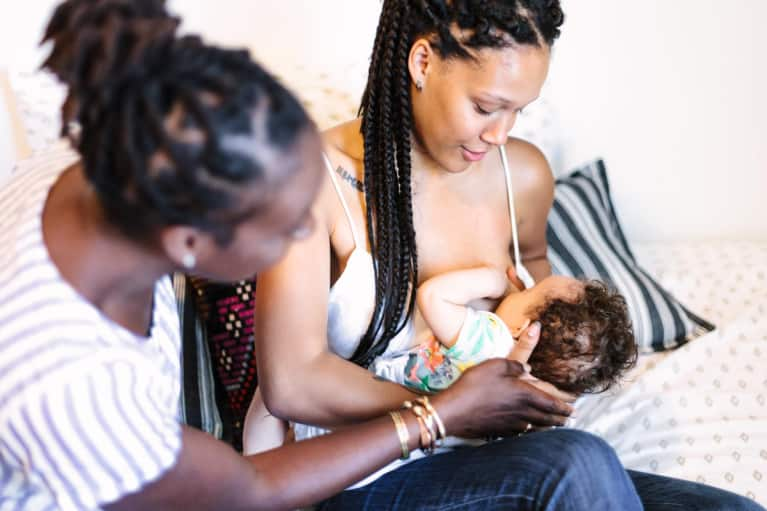 Though breastfeeding is natural and healthy, it doesn't always come naturally. There are a series of difficulties that plague women as they make the transition into motherhood and learn to nurse their baby for the first time.
As a lactation educator counselor, I find myself often addressing many of the same concerns as I visit new mothers after birth. I've also found that at specific times within the breastfeeding journey, there are certain issues that commonly arise and catch mamas off guard.
Though these hurdles are common, their solutions aren't as well-known. Below I've outlined five solutions for struggles I often encounter with new mothers that either places a temporary halt on their breastfeeding journey or causes them to completely abandon their breastfeeding goals in order to save their sanity and physical well-being…and I don't blame them.
Problem 1: The baby needed an emergency procedure and was separated from mom shortly after birth.
An emergency soon after birth may result in mama and baby being separated and not able to immediately initiate breastfeeding.
I first recommend that you or your partner request that a hospital-grade pump be delivered to your room. It's very important to begin signaling to your body that you'd like it to increase your milk supply. Right after birth you'll already have colostrum, which you should pump and feed to your baby. Just for clarity, this is only for mamas who are separated from their baby. Colostrum is very low in volume but high in nutrients. It's easiest for your baby to obtain the necessary amount by feeding directly at the breast. So for mamas who are able to nurse right away, feeding at the breast is a better solution.
Once you've obtained your pump, you'll want to begin pumping every three hours on both breasts. Be sure you have someone to take the milk to wherever your baby is and try to get plenty of fluids and rest between pumping sessions. Your child's medical care team may also recommend supplementation based on your baby's specific health needs. Try not to be discouraged and continue with pumping regularly, many babies will eventually be able to exclusively receive their mother's milk once given the OK by their provider. If pumping is not an option for you and you'd still like your baby to have breastmilk, you may be able to find options through a local donor milk bank or free through EatsOnFeets.org.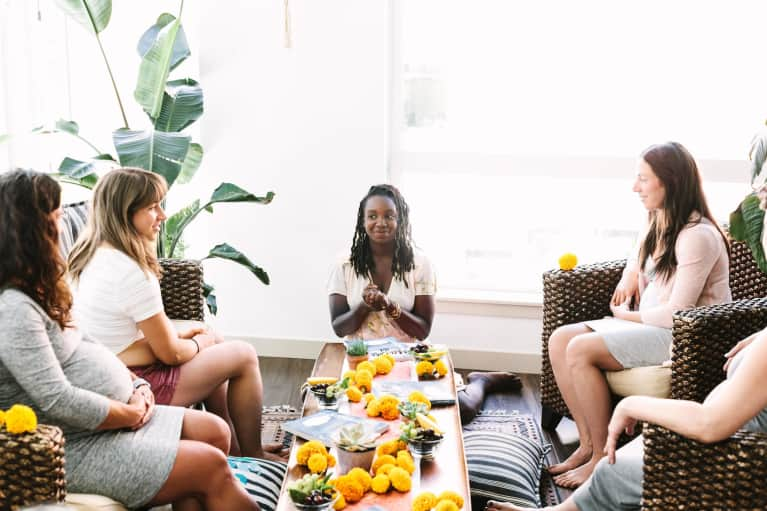 Problem 2: Professional help with breastfeeding is expensive.
Hiring a lactation professional for a private breastfeeding class prenatally and a lactation consultation or two once home from the hospital may seem unnecessary and like a hefty investment. What I've come to discover, though, is that for many of my clients, after just a few one-on-one visits, they feel confident and comfortable enough that we can work via email and phone communication. Most lactation professionals don't charge an additional fee for this type of service, and it can be extremely helpful in helping a mother reach her breastfeeding goals. Depending on where you live, you may be able to receive support from a lactation professional for free through your hospital's lactation office, your local La Leche League group, or a volunteer doula who also has training in breastfeeding support.
If you're unable to get assistance from one of these people, the cost for a typical two-hour lactation consultation is around $200. If exclusive breastfeeding is your goal, this cost pales in comparison to the cost of formula for just two months. Families will predictably spend between $70 to $150 a month on formula, but possibly up to $400 if purchasing a specialty formula. The most important thing to focus on is your own personal goals and lifestyle. Choose what is best for you and your baby.
Problem 3: The baby keeps falling asleep while nursing.
One of the most common concerns new mothers express to me when I visit them at home after birth is that their baby won't stay awake long enough to finish a feeding. This can be extremely frustrating for a new mama who's worried that her baby isn't drinking enough. It can also worsen engorgement, which sets in around day three.
The best solution to this is to have someone else sit with you during a feeding and to remove baby's clothing, except for his or her diaper. That person's sole job is to tickle up and down your baby's spine and base of their skull, as well as lightly scratch the bottom of your little one's feet. This constant stimulation helps keep your baby alert and allows for them to receive more milk. The more milk your baby drinks from your breasts, the more milk your body will make. This will help to increase your milk supply.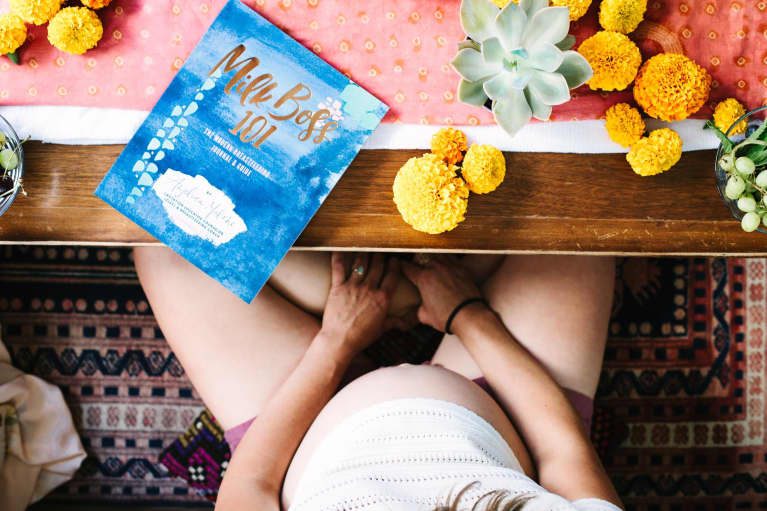 Problem 4: Engorged breasts are painful.
At about day three to five postpartum you'll notice your breasts seem more full and heavy. Your milk volume has increased and you're transitioning toward producing more mature milk. Engorgement is best treated gently and without the use of a breast pump. Before each feeding, run a cotton cloth under hot water (not scalding) and place it over your breasts. Gently massage your breasts and use hand-expression to release small bits of milk. This will help soften your breasts, release some of the pressure, and make it easier for your baby to latch on properly—which will prevent cracked and bleeding nipples.
Problem 5: Maintaining milk supply long after maternity leave is laborious.
If you need to be away from your baby for an extended length of time, it's best to use a hospital-grade or double-electric pump every three to four hours. This will signal to your body the need to continue producing ample amounts of milk. At the beginning of each pumping session, massage your breasts, pull out a photo or video of your baby feeding at the breast, and pump both breasts at every session, even if your baby doesn't usually feed on both sides at every feeding. Once you're back home with your baby, take advantage of this time and exclusively feed at the breast. Your baby does a better job of removing milk and will ensure you keep a healthy supply.
I hope that these tips help to ease your breastfeeding journey and allow you to enjoy this precious time with your new baby. Always listen to your Mother Wisdom and choose the solutions that resonate most with you.
Being a new mom is full of unexpected challenges. Here are nine more weird breastfeeding facts no one talks about.