This Giving Tuesday Help The Planet & Donate To One Of These 5 Organizations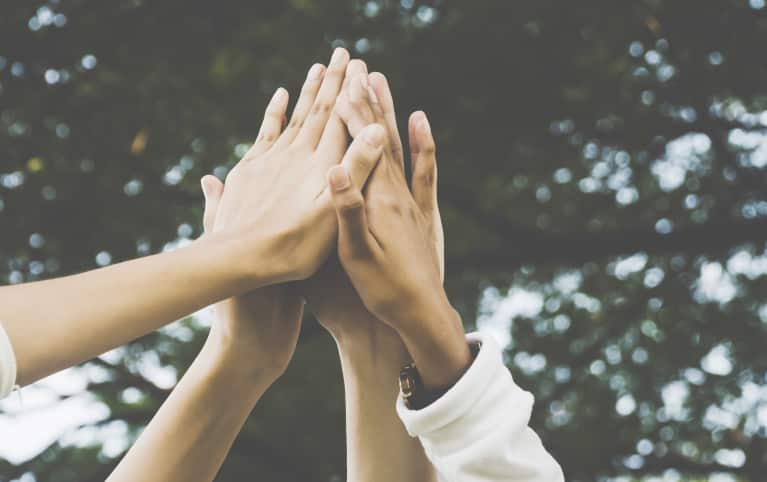 Black Friday and Cyber Monday have come and gone—now it's time to give some money to charity. Giving Tuesday rolls around every year the Tuesday after Thanksgiving as the official kick-off of donation season. More than 50 percent of nonprofits in America report getting more than half of their annual contributions between October and December, making it an important time of year for their livelihoods. 2017 was the biggest year ever for U.S. charitable donations, which exceeded $400 billion for the first time. Let's keep the momentum going!
There are so many organizations that could use your help, but after a particularly tough year for the planet—this is according to the United Nations and the fourth National Climate Assessment released on Friday—we're spotlighting a few that are making things happen in the environmental protection space. After all, a healthy planet is something we can all benefit from.
1. The Natural Resources Defense Council
This year, the NRDC—a nonprofit focused on environmental litigation—was a key player in the push to list Glyphosate as a carcinogen, and it won a major lawsuit to ensure certain seafood imports in the United States were caught in an ethical way. Today, the organization will match all contributions up to $100,000, so it's a great time to give.
2. Billion Oyster Project
The Billion Oyster Project collects empty oyster shells from restaurants around NYC and places them in New York Harbor to help foster a cleaner, more sustainable, oyster-friendly ecosystem (anyone who's been near the harbor knows it's far from clean, but oysters are filter feeders that can actually trap contamination). So far, the organization has recruited thousands of volunteers and local school kids to plant more than 25 million oysters back in the harbor. It's an awesome example of how communities can work together to help out local habitats.
As mindbodygreen explored at our annual revitalize conference this year, water access continues to be a huge crisis around the world, with the United Nations projecting that two-thirds of the world's population could be dealing with water scarcity as soon as 2050. A hundred percent of the money donated to Charity: Water goes toward bringing water to those in need, and so far they've provided a source of drinking water to 8,497,062 people (and counting!) through local partners in 26 countries.
4. The Nature Conservancy
In America, our national parks are under fire from the federal government—and the Nature Conservancy is working to save them. Through a combination of buying land and pushing for more land use regulation, the organization has helped keep more than 119 million acres wild in its 65-year history.
Thanks to climate change and massive bleaching events, we've lost roughly half of the world's coral reefs over the last 30 years, and declining fish populations continue to be a huge issue. Not to mention, unprecedented plastic pollution is choking our oceans and its inhabitants. The Ocean Conservancy fights for the future of our waterways by funding research on how we can best protect oceans in the future and working with governments to help them be part of the solution.